Microsoft's Chromium Edge browser is here: Why you should try it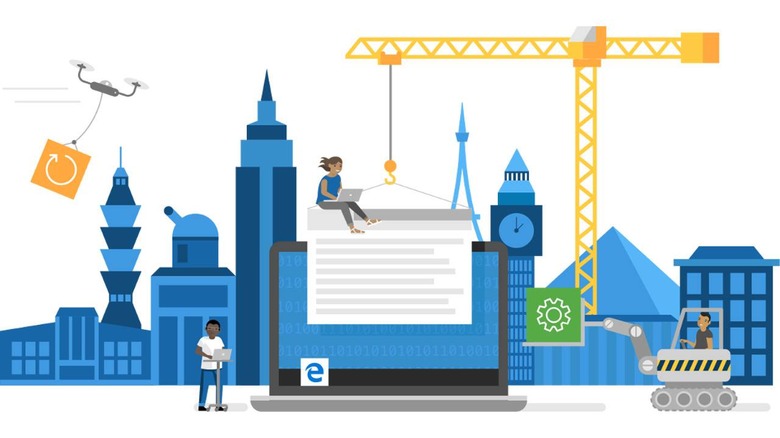 If your ears perked up when you heard that the next version of Microsoft Edge will be built using Chromium, then today is an exciting day. Microsoft has rolled out its first Insider builds of the new Edge, and though there's a long way to go before we get to final release, this is the point where the company begins looping developers and users in on the development cycle. If you want to get started using the new Edge today, there are two different builds to choose from: The Dev Channel and the Canary Channel.
The Canary Channel will be updated every night, giving you a glimpse into what Microsoft spent the day before working on. This represents the "bleeding edge" of Microsoft's development efforts, and as a result, you'll probably run into some bugs as you test things out. In fact, Canary builds only have to pass automated testing before they're sent live, so you may find some bugs that Microsoft isn't even aware of yet. Still, to some, the potential for bugs might be worth it to test out a browser that is changing on a daily basis.
For those who still want to see rapid changes but want something that's perhaps a little more stable, the Dev Channel build is likely the one to go with, as it's updated every week instead of every day. Those Dev Channel builds have gone through a fair amount more testing than Canary Channel builds, so while the possibility of encountering bugs is still there, it probably won't happen as often. Later on down the road, Microsoft will roll out a Beta Channel as well, which will be updated every six weeks and will offer "the most stable Microsoft Edge preview experience."
For now, these test builds are only available on Windows 10, but eventually Microsoft plans to bring them to other operating systems like Windows 7, Windows 8.1, and macOS. Microsoft says that it is "very much focused on the fundamentals" with these early builds, which means that a lot of features (like wider language support) won't be there at the start. Integration with some Microsoft services, such as Windows Defender and Bing, is already present, though for the most part, it seems you should expect a browser that functions a lot like Chrome given its basis in Chromium.
Still, even though these initial builds are fairly bare bones, they're still worth a try just to see what a version of Edge created with Chromium ends up looking like. Chrome, despite some faults, is one of the most beloved browsers around, and it'll be interesting to see what Microsoft can build while utilizing (and contributing to) the Chromium Open Source Project.
To read more about these early Insider builds – as well as how Microsoft has been contributing to the Chromium Open Source Project while creating the new Edge – you can check out an extensive write up over on the Microsoft Insider Blog. Those who just want to dive in so they can say they were there in the early days of the new Edge can find the Canary and Dev Channel builds over on the Insider site.