Microsoft Entertainment head tipped to move to Zynga as possible CEO [UPDATE]

The man known as Don Mattrick has been tipped to be moving to the mobile gaming giant Zynga, switching from Entertainment Head of one company to CEO of the other. Such a move would likely have adverse effects on how Windows Phone 8 (and forward) work with games from the game maker – possibly aiming it toward a more diverse ecosystem rather than its still-limited web-browser-based setup today. Bring on the bulldogg!UPDATE: Confirmed.
This move is being tipped by sources "close to the situation" speaking with Kara Swisher at AllThingsD, being suggested today as done in part with the current CEO and founder of Zynga Mark Pincus. This move would be made in "close partnership" between the two heads of business, with a final announcement coming possibly as soon as market close today.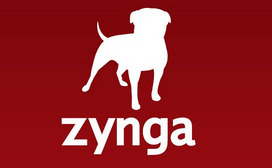 As Zynga moves from its humble origins with Facebook-based games such as Farmville, aiming for more wide-reaching platforms like iOS and Android. Zynga's current CEO and founder has held the CEO position since the company was formed, and such a move with Mattrick would show a maturing of the company without a doubt.
At the moment it does not appear that Mattrick has any bad blood with Microsoft, nor does it appear that this movie has anything to do with the company restructuring suggested to be taking place at Microsoft via CEO Steve Ballmer (but you never know). Mattrick has, on the other hand, been making several major appearances as Microsoft's Xbox One events – it wouldn't be out of the question (if this new move is made real) that Zynga would eventually become a big name in console gaming as well.