Microsoft Edge Gets IE Mode Tabs And Better Security Control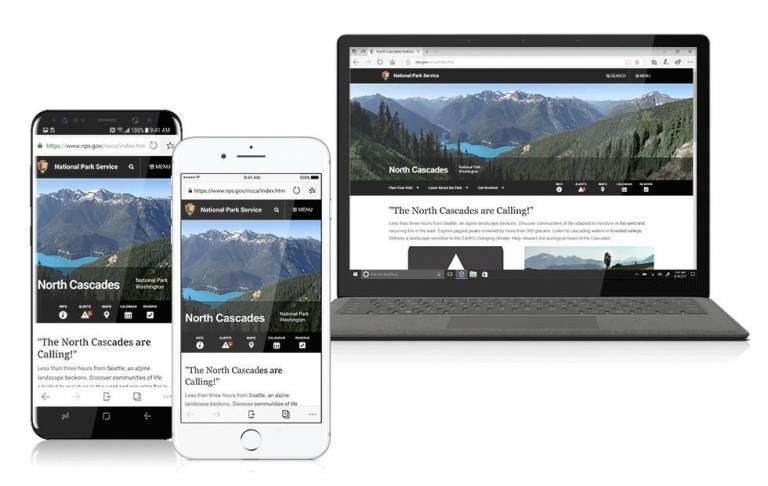 Microsoft promised big things when it announced Edge would be moving to the Chromium engine, and at Build 2019 it's delivering on that. The company's annual developer event has seen new privacy and usability tools added to Edge, including the ability to bring legacy web-apps into an Edge tab.
Until now, browser life on Windows 10 for those on the developer preview has been a tale of two apps. Microsoft Edge is clearly the more up-to-date one, now based on Chromium. Although the new Edge hasn't shipped to mass-market consumers yet, the preview has already met with rave reviews among those eager to try pre-release software on their PC.
At the same time, though, some people still need Internet Explorer, at least occasionally. Whether that's to load up a legacy web-app or service, or because an enterprise server simply won't accept anything else, it drags you out of Edge and into the older app. With the new Internet Explorer mode, though, that's no longer the case.
As the name suggests, it's effectively Internet Explorer, only in Edge. In fact you can load a new Edge tab with Internet Explorer, and then use that legacy software alongside the new browser. According to Microsoft's research, more than 60-percent of businesses end up using multiple browsers, because of issues like compatibility with old services.
It's not the only big change to Microsoft Edge. There are now three levels of privacy in the browser: Unrestricted, Balanced, and Strict. Each has its own settings for things like third-party web tracking, among other settings.
Finally, there are Collections. More than just a folder of bookmarks, these are complete sets of notes and more, with full Office integration. Collections can be shared and exported, too, each a virtual scrapbook whether for school or an online shopping trip.
The other big improvement is focused on developers more than users. With Chromium at its heart, extension-makers had been curious to see just how friendly the new Edge would be to their add-ons and widgets. Now, Microsoft says, those Chromium-compatible websites and extensions will be equally compatible with Edge, without extra work required.
The new features will roll out later in the year, closer to the full release of the new Microsoft Edge, the company says. Those in the Edge Insider preview will be able to get a taste of it earlier, however.