Microsoft DisplayCover gives Surface an epaper touchscreen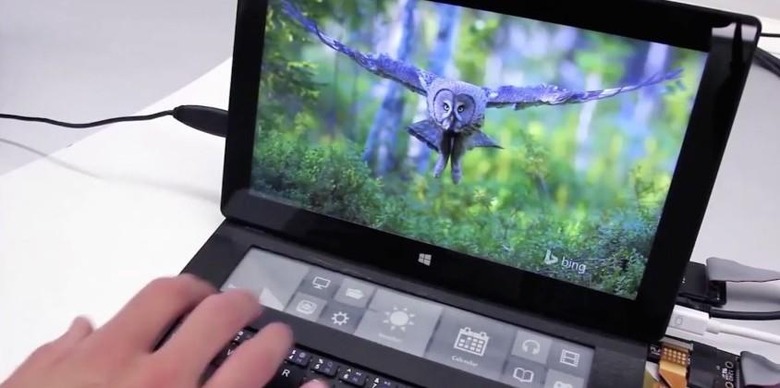 Microsoft's detachable Surface keyboard may already bring easy text entry to the tablet, but the company is cooking up a new DisplayCover prototype with its own e-paper touchscreen. The work-in-progress peripheral is the handiwork of Microsoft's Applied Sciences Group, combining not only a physical keyboard but a full-width touchscreen which can be used to show menu items, toolbar controls, or even offer an alternative input area.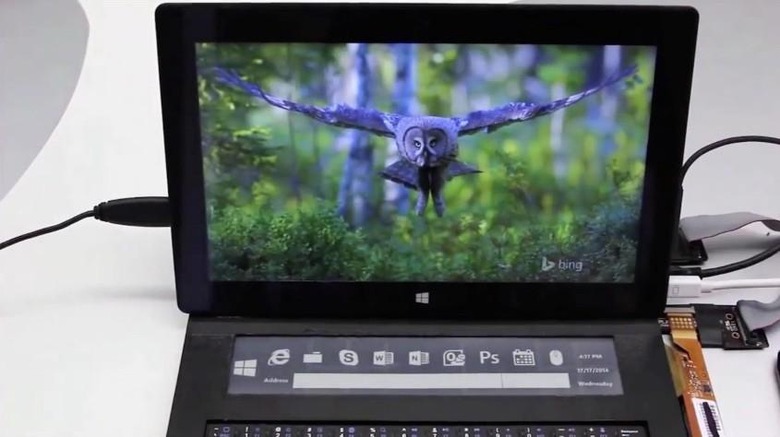 The E Ink panel itself runs at 1280 x 305 resolution, and runs the width of the keyboard above the number row. Since the epaper only requires power to change what it's displaying, not to maintain it, Microsoft's team says the battery demands are relatively frugal.
Altogether, it adds up to a surprising amount of extra space, and it's one that recognizes a multitude of inputs.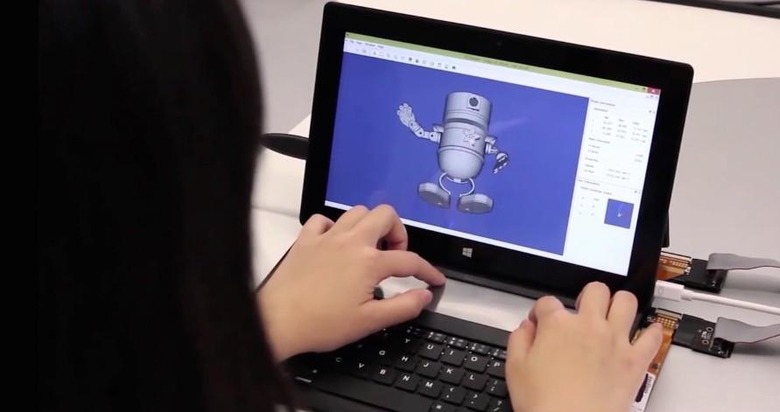 For instance, as well as being used as an app launcher, the strip could track multitouch finger gestures to manipulate on-screen graphics like 3D models or maps, without your hands getting in the way of the display.
Alternatively – when paired with a stylus – it could be used to sign documents, again without occluding what's being shown.
While Microsoft isn't saying whether it has any production plans for the DisplayCover, it does have some history around unusual accessories for its homegrown tablets. Back in 2013, for instance, it showed off the Remix Project cover for the Surface, with DJ-specific controls for musicians rather than the usual QWERTY layout.
VIA Engadget
SOURCE Microsoft Applied Sciences