Microsoft Connected Car plans include Kinect, WP8 and the cloud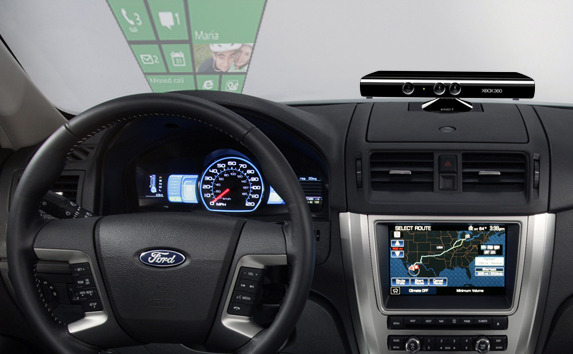 Microsoft is looking to bury its Kinect, Windows Phone, Windows 8, Bing and other technologies into your next dashboard, with a job listing outlining the ambitions of the next-gen Connected Car Platform. The advert sketches a telematics system that can pulls together "speech, gestures, face tracking, augmented reality, vehicle networking, navigation, [and] entertainment" that turns simple cars into "intelligent assistants."
"For the next generation of the Connected Car Platform, we plan to leverage the full power of the Microsoft ecosystem including Kinect, Windows 8, Windows Phone, Windows Live, Bing, Azure, and Tellme. The combination of rich local sensing, user identification, cloud access, and data mining will transform tomorrow's cars from passive objects into intelligent assistants for both the driver and their passengers. The new Connected Car will know its riders, and will interact with them naturally via speech, gestures, and face tracking. It will learn their habits, and offer personalized contextual information and driving assists to get them to their destination as quickly and safely as possible. Through a growing catalogue of applications, it will inform and entertain them, and keep them connected with the people and information they care about. The possibilities are endless"
Most interesting is perhaps the degree of inter-device connectivity Microsoft envisages. Current in-car entertainment systems generally limit their interaction with phones and other devices to streaming music, making hands-free calls and occasionally tethering so as to share a 3G/4G data connection. However, Microsoft's intentions call for "distributed, concurrent, and adaptive software running on a network of devices spanning cars, mobile devices, PCs, and the cloud."
That could lead to cars that know your favorite routes, your preferred playlists, automatically adapt to changes in schedule, and that can be upgraded with downloadable apps in the same way that a Windows Phone might. Cloud synchronization could ensure your latest music downloads are automatically ready to be listened to on your next journey, or instantly load presets and preferences into a rental car.
Meanwhile the increasingly contentious matter of dashboard distraction - with too many buttons, dials, touchscreens and displays taking driver attention away from the road – could also be addressed using new motion gestures and simple speech commands.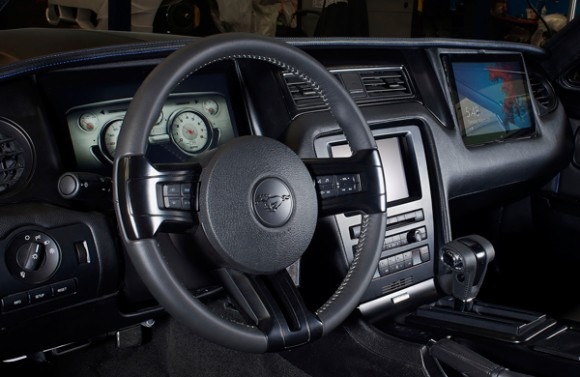 Earlier this year, Microsoft's Project Detroit demonstrated how a 1967 Ford Mustang Fastback could be brought up to speed with 21st-century tech like remote starting from a smartphone, integrated WiFi and cloud analytics, Kinect sensors for all passengers and more. The conversion was intended to encourage developers to consider cars the next great frontier for apps.
Microsoft's current Connected Car system powers telematics kit in vehicles from Honda, Nissan, BMW, Mercedes-Benz, Aston Martin, and McLaren, among others, and is the backbone of tech such as Ford SYNC, Fiat Blue&Me and Kia UVO (as in the Kia Soul we reviewed recently). Exactly when we can expect this next-generation of all-singing, all-dancing technology to show up in road-going vehicles remains to be seen.
[via istartedsomething]