Microsoft Brings Its Newest Surface Hardware To More Regions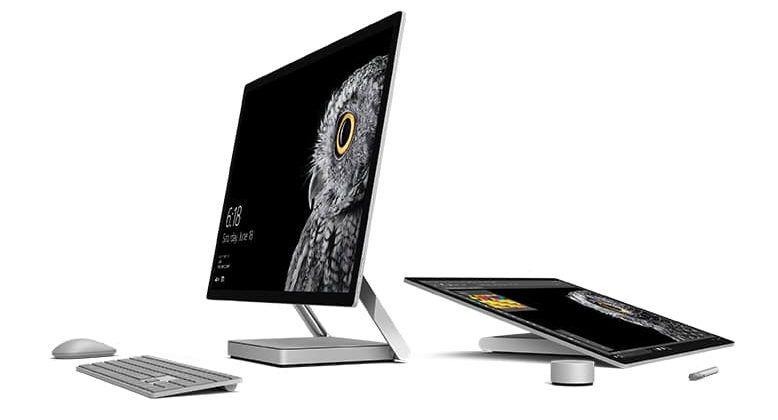 In addition to announcing the release date for the Windows 10 Creators Update today, Microsoft also offered some information about plans to launch two new Surface products around the world. The Surface Studio and Surface Book with Performance will be making their way to other regions soon, after spending a few months exclusive to the US market.
Surface Studio, as some of you will remember, was revealed back in October as one part of Microsoft's Creators Update presentation. Surface Studio is a new all-in-one PC that's aimed at artists, with a thin, high-resolution display that can be repositioned depending on your needs. Microsoft also launched the Surface Dial, an accessory that allows for additional on-screen controls, alongside the Stuido.
READ MORE: Surface Book with Performance Base ReviewThe Surface Book with Performance Base, on the other hand, is a newer build of Microsoft's tablet hybrid. While the Surface itself didn't get much in the way of new hardware, the Performance Base – the keyboard in non PR-speak – features an extra battery and discreet graphics for some extra power.
Now that we've got the refresher out of the way, let's get down to the nitty gritty details. Surface Book with Performance Base is coming to 13 new regions in all: Austria, China, Denmark, Finland, France, Germany, Hong Kong, Japan, Netherlands, Norway, Sweden, Switzerland, and the UK. The Surface Studio and Surface Dial, unfortunately, won't be hitting quite as many regions, as those are only coming to Australia, New Zealand, and Canada.
Both are available for pre-order today, with launches following for each device on April 20. Do you think you'll purchase one of these machines? Head down to the comments section and let us know!
SOURCE: Microsoft