Windows 10 Creators Update release date finally announced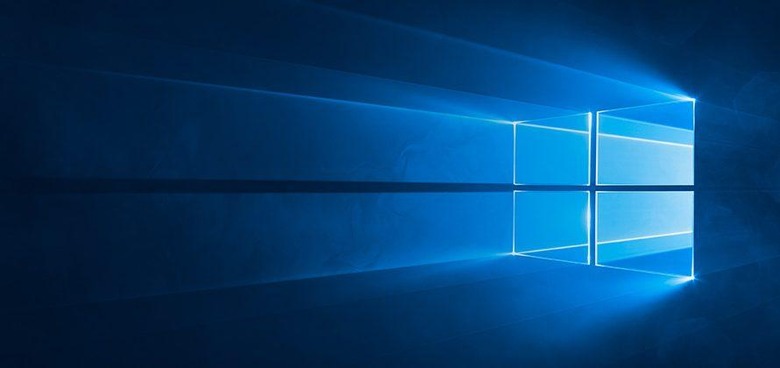 It's been a long time coming, but we finally have a release date for the Windows 10 Creators Update. Microsoft has been talking up this update for months now, unleashing the first significant details about the Creators Update way back in October. Now, after six solid months of hearing all about it, it's almost time for it to launch.
The Creators Update comes with a whole bunch of new features focused on (surprise!) creators, whether they're individual artists or businesses using Windows 10 for their enterprise needs. One of the biggest additions in the Creators Update comes in the form of Paint 3D, which retools the age-old program to allow its users to create 3D models and then share them online with others.
There's also a push for mixed reality coming with the Creators Update. Microsoft has already made moves in this space with its HoloLens headset, but the problem is that HoloLens is much too expensive for most regular consumers. One major focus in the Creators Update is to make mixed reality more affordable, and around the time the update lands, Microsoft partners like Dell, Lenovo, ASUS, HP, and Acer will be launching mixed reality headsets that start at $299.
The Creators Update also kicks off an interesting initiative for Microsoft by launching Beam, a new streaming service that allows players to live stream their gameplay from Xbox One and PC. It'll be interesting to see if Microsoft makes any headway against other services like Twitch and YouTube. Windows 10 will also be getting a new Game Mode, which provides additional resources to your game while you're playing.
Beyond all of that, the Creators Update will also come with a bunch of new security features. These can be found in the new Windows Defender Security Center, which will feature information on your virus protection, firewall, and family controls.
There's more to the Creators Update than what's listed here, but these feature represent some of the biggest changes that are coming around the bend. The Creators Update will be launching on April 11, and it'll be a free update for everyone currently running Windows 10. What are you looking forward to the most? Head down to the comments section and let us know!
SOURCE: Microsoft