Microsoft, AT&T, Delta Team Up To Bring Windows Phone 8 To Flight Attendants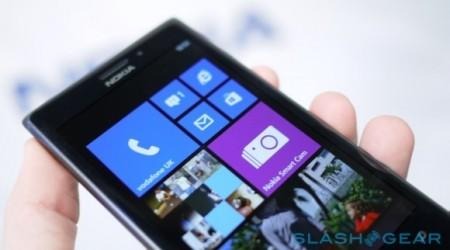 Microsoft and AT&T are teaming up with Delta Airlines to provide flight attendants with Windows Phone 8 devices to use on board flights. The phones will handle a slew of responsibilities, including handling credit cards and make in-flight purchases. The phones will also handle passenger manifestos, frequent flyer info, connecting gate updates, and flight attendant scheduling updates.
Over 19,000 of Delta's flight attendants will be equipped with Nokia Lumia 820 handsets running Windows Phone 8. The phones will also come equipped with credit card readers in order to process credit cards when buying food on board or upgrading seats during a flight. The phone will essentially be an all-in-one device for flight attendants.
A few airlines around the world already use phones and tablets for in-flight use, including American Airlines, where both flight attendants and pilots will be equipped with iPads in order to cut down on the amount of booklets needed to bring on board.
However, this is certainly the first time we're hearing about a major airline picking Windows Phone as the platform of choice for flight attendants to use. AT&T will be providing the wireless communications necessary to process information on the Windows Phone handsets.
Delta says that the upgrade should be able to give flight attendants the opportunity to enable passengers with more "personalized service," but we wouldn't be surprised if the phones were used to play a little bit of Angry Birds during some downtime; we certainly can't blame them.