Microsoft app "kill switch" detailed: only for "harmful" software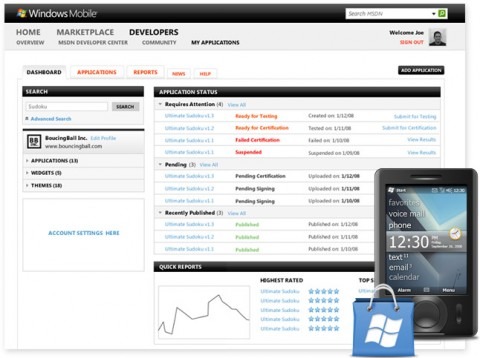 Microsoft have attempted to clarify the widely-reported "kill switch" present in the Windows Marketplace for Mobile, after reports earlier this week that the company would "automatically" remove applications from users' smartphones should the apps be pulled from the official download store.  According to a Microsoft spokesperson, that would only in fact occur should an application be found to exhibit "harmful behavior or [have] unforseen effects".
"In the vast majority of instances where an application is removed from Windows Marketplace for Mobile, users of this application will continue to be able to use these applications on their phones. In the rare event an application from Marketplace exhibits harmful behavior or has unforeseen effects, Marketplace has the capability to remotely uninstall these applications. While we hope to avoid this scenario, we will make refunds available in such cases" Microsoft spokesperson
The spokesperson also confirmed that software not believed to be harmful, but removed from the Marketplace for Mobile for other reasons, would not result in the deletion of the app from a users' device.  Should your software actually disappear, you'll be eligible for a refund.
All slightly more reassuring than before, but of course it still depends on what Microsoft deem to be "unforeseen effects".  If those effects are, say, another service coming along and saying that a third-party app is intruding on its own software plans – as happened on Android, where the official Spotify client was preceded by an unofficial app that was subsequently pulled at a (friendly) request by Spotify themselves – then users may not want their workaround software to be removed; however, the terms of Microsoft's agreement would seemingly allow that to happen.