Microsoft and Synaptics combine forces to create the Ultimate keyboard - Updated!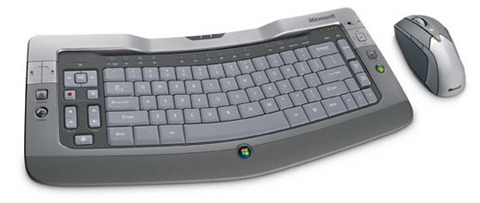 SlashGear are big fans of Synaptics, human interface and hardware boffins behind the Onyx Concept phone, so it's good to hear that something they've been developing will be hitting the shelves a little sooner than the gesture-sensitive cellphone. Microsoft has decided to squeeze three of Synaptics capacitive sensing modules inside their Wireless Entertainment Desktop 8000 Bluetooth keyboard, marking the technology's further movement into consumer electronics.
It's the Synaptics sensors that give the keyboards awareness of a user's presence, allowing seamless and automatic transition from active to standby modes. Synaptics have developed the NavPoint interface, which allows users to toggle between navigation modes; cursor mode, for full two-dimensional cursor control or scroll mode, which disables the 2D cursor capabilities and allows navigation through menus and windows with a 5-way rocker switch. Finally, LightTouch gives a very useful seventeen illuminated quick-access buttons for user-set applications.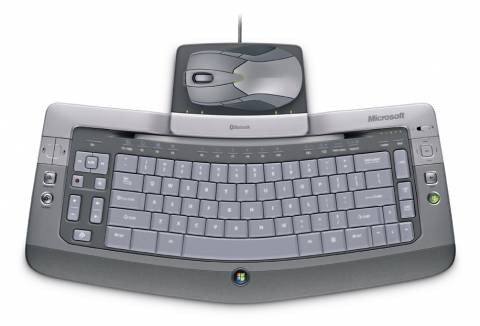 "The Microsoft Wireless Entertainment Desktop keyboards exemplify how the application of Synaptics' core capacitive technology can offer new and compelling experiences in the digital home. By working with market leaders such as Microsoft, we are able to illustrate the advanced capabilities of our technology, such as proximity sensing, to help define new modes of interaction in the digital home" Tom Tiernan, Synaptics General Manager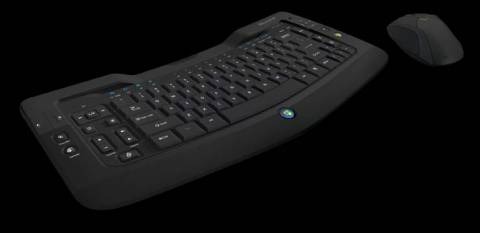 Microsoft will also be marketing the Desktop 7000, which lacks the proximity sensing capability.
The slim-hipped lovelies over at Gizmodo have already scored some hands-on time with the 8000, and have posted a bevie of photos and opinions: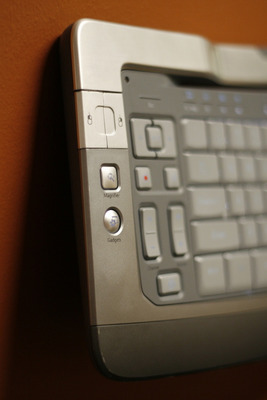 "All in all, it's a fully-functional, fun-to-use, high-end interface package that is efficient and pleasing to the eyes and hands" Gizmodo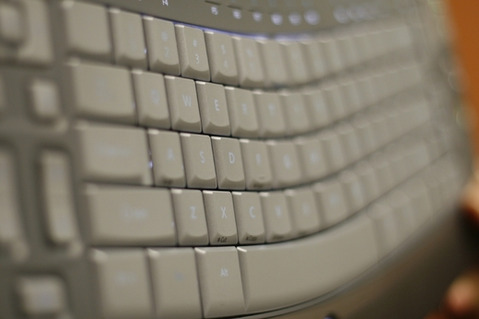 Microsoft Ultimate Keyboard [thanks Tara for the tip!]