Microsoft 16GB Zune Unboxed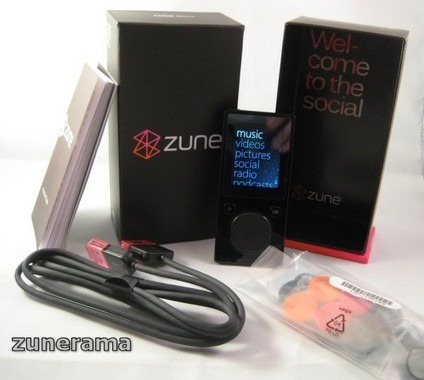 While the countdown is on for Apple's big iPod announcements, how about some Zune to tide you over?  Zunerama have Microsoft's new 16GB flash-based PMP, and have an unboxing of the glossy media player complete with a few screenshots.  It's early days for a review of the improved firmware, so for now enjoy the pictures.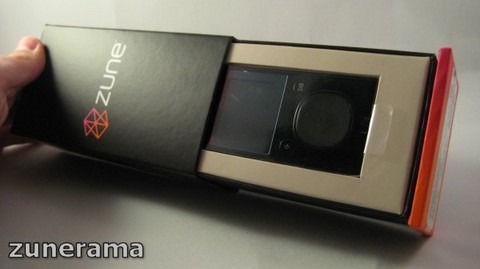 Say what you will about the PMP itself, Microsoft's packaging is getting slicker.  Inside it looks like you get the Zune, USB sync cable, earphones with replacement earbud cushions and some sort of printed documentation – likely a quick-start guide and warranty leaflet.
One thing that's still unclear is exactly what sort of headphones Microsoft have supplied.  With the past Zune players there have been different types, some more durable and high-quality than others.