Live At Apple's Let's Rock Event In San Francisco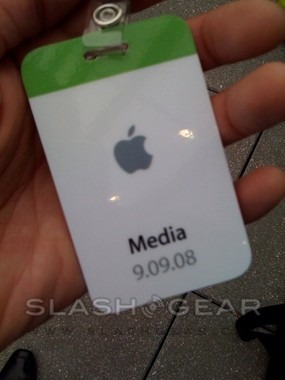 We're here, we're registered and we're waiting.  SlashGear is in San Francisco today for the Apple "Let's Rock" event, and we're promised – if the PR are to be believed – some significant announcements and a tight squeeze. 
http://live.slashgear.com is the address for the Live Blog, and it'll automatically update every 30 seconds so we've saved you the struggle of hitting refresh.  We'd love to hear what you expect from today's event, so let us know in the comments.