Mi Cube is Xiaomi's $10 smart wonder device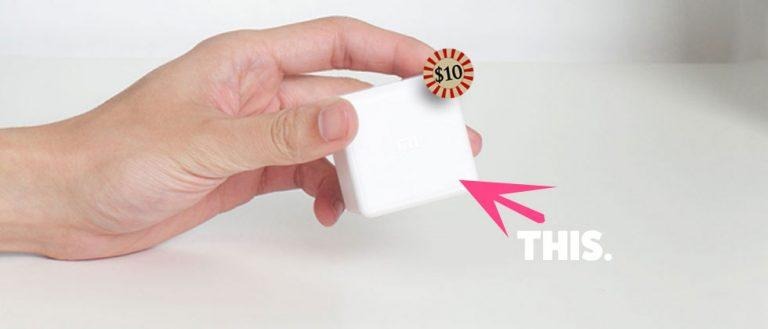 Today Xiaomi have introduced a device by the name of Mi Cube Controller. This tiny cube device can be used for many things, and we want it. We want a bunch of them. This little thing is a 5cm square cube, right around the size of a Polaroid Cube, containing sensors that allow 6 different kinds of controls. These include 90-degree flip, 180-degree flip, "double knock", Rotate, Nudge, and Shake.
The video you see below will either make this device 100% easier to understand, or it will throw you for a complete loop. This video has a magician in it that turns a set of television remote controls into these cubes, RIGHT BEFORE YOUR EYES. You're going to love it.
Instead of a Smart Home Controller, as Xiaomi suggests this will be aimed at, we're more inclined to believe that it'll be the ideal gaming controller for virtual reality. Think of the possibilities!
You could hold this little thing in space and move it around like Google's Daydream controller – no sweat!
And as my colleague CSB suggests, this object would be a perfect random song selector for a house DJ. No work necessary!
The photos you see above and below come from the MIUI forums.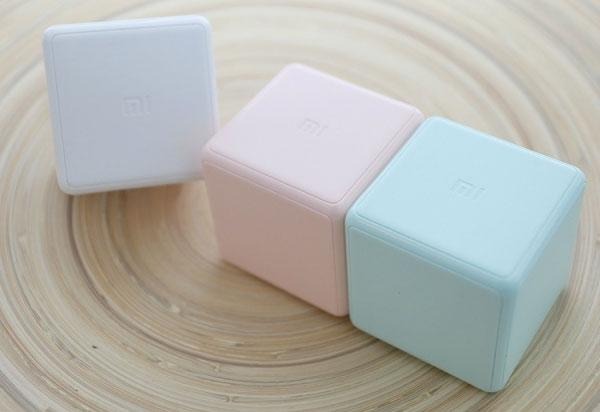 According to the folks at Xiaomi, the Mi Cube is the "Heart of Mi Smart Home Devices." That means that all of the Xiaomi-made Mi Smart Home Devices you've already got around your home will work basically automatically with this cube – while, on the other hand, if you're planning on buying this device on its own, you're going to have a tough time finding a use for it.
If only Xiaomi would release this cube in the USA and open up software development for it. That'd be radical.
The Mi Cube Controller will be sold through the Mi homepage starting at ¥69 – that's $10 USD. Ten dollars. For that amount of money I'd buy one just to see what's inside. For that amount of cash, I'd buy one just to see if I could backwards engineer it to do the things we've described above. We might just do it!