MetaPro AR Glasses Pack Iron Man Tech Into Aviator Style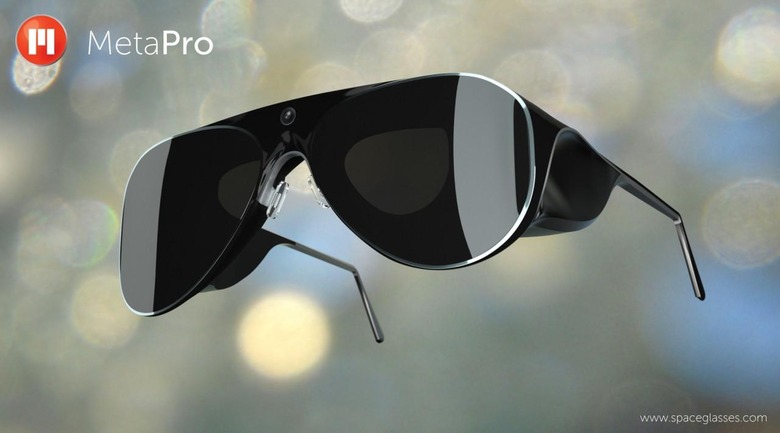 Wearables startup Meta has revealed its latest headset, the MetaPro, a consumer version of its Meta 1 developer device that amps up Google Glass by overlaying full digital graphics over the real world. Expected to ship in June 2014, for the not-inconsiderable price of $3,000, the MetaPro glasses look far less geeky than their dev-focused predecessors but still manage to fit two 720p HD lenses with 40-degree field of vision. That, Meta says, is 15x the screen area that Glass delivers.
The headset can either be used to spread a broad virtual workspace across the full field of vision, or by combining the visuals from both eyes into a stereoscopic 3D picture instead. Also inside is a pair of RGB cameras and a 3D time-of-flight depth sensor for tracking hands and other movement in front of the wearer, together with an accelerometer, gyroscope, and digital compass for nine-axis tracking.
Where the Meta 1 dev-kit needed to be plugged into your own choice of laptop or computer, MetaPro will come with a portable – and powerful – brain of its own. A compact box will have an Intel Core i5 processor paired with 4GB of RAM and a 128GB SSD, along with WiFi 802.11n, Bluetooth 4.0, and USB.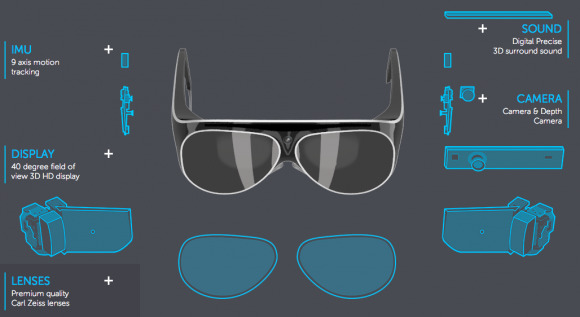 That – housed in what Meta calls the MetaPro Pocket Computer – will remotely power all of the apps that run on the wearable; the company claims more than 500 are currently in development. Weight is 180g, though the 32Wh battery – tipped to be good for 4-8 hours – is in the computer part, not the headset.
$3,000 isn't an inconsiderable amount of money, but then the company doesn't lack ambition, with founder Meron Gribetz telling us back in August that Meta aims to be "the Apple of AR". To do that it brought in augmented reality and wearables luminaries like Professor Steve Mann to advise, as well as broadening its attention from the entertainment focus most wearable devices have now, to more enterprise uses like Office.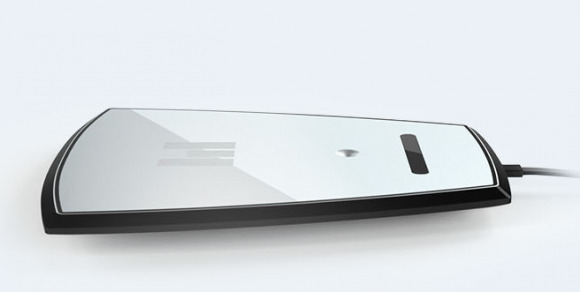 Though that might sound passé, Meta is upbeat about the potential when your entire surroundings can be repurposed as a virtual office. A Meta headset could end up being "more valuable than a laptop" Gribetz argued, when it gives the impression of a bigger screen than any notebook could deliver.
Where the developer kit was sub-$700, though, the first consumer Meta model is aimed a fair amount higher. Gribetz's hope is that an "iPhone quality pair of sunglasses" with the best of AR tech will persuade early-adopters to jump onboard, at which point the company can work on bringing the price down.
Meta isn't the only company working on wearables, and 2014 promises to see a number of other headsets trying to carve a niche in the fledgling segment. With Iron Man-style controls and a little aviator style, however, the MetaPro does at least have us curious.