Meta M1 "Premium" Smartwatch hits pre-orders with details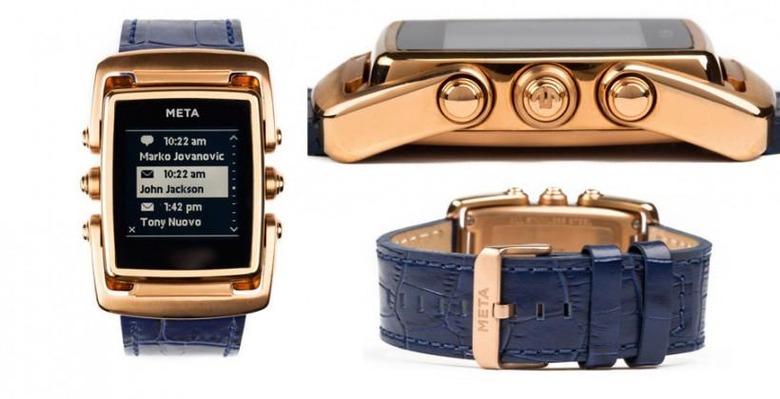 This week the folks at Meta have revealed their newest in a line of watches getting smart. This device is the Meta M1, a smartwatch which lives in an environment of wearables the Meta crew describes as "a collection of premium timepieces that just happen to be smart."
Those words come from Bill Geiser, Meta Watch founder and CEO. Geiser goes on to note that "beautiful design, quality materials, fine craftsmanship, and attention to detail" are all integral parts of this device's equation. A "relevant, new consumer experience" is what this team is looking to implement.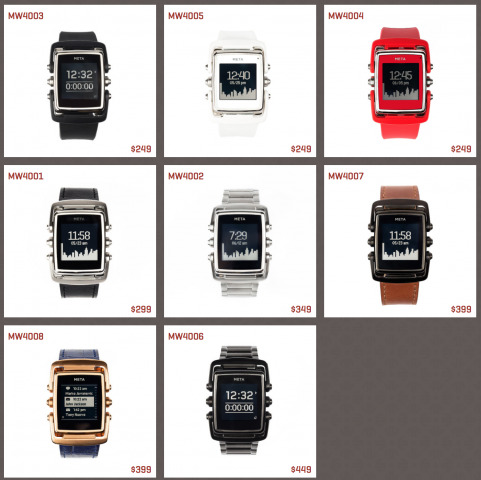 The Meta M1 is a collection of smart watches designed by Frank Nuovo and his Design Studio Nuovo. Ranging from $249 to $449, you'll find stainless steel cases, with stainless steel, or ballistic nylon lugs, and a high quality strap materials in a variety of makeups.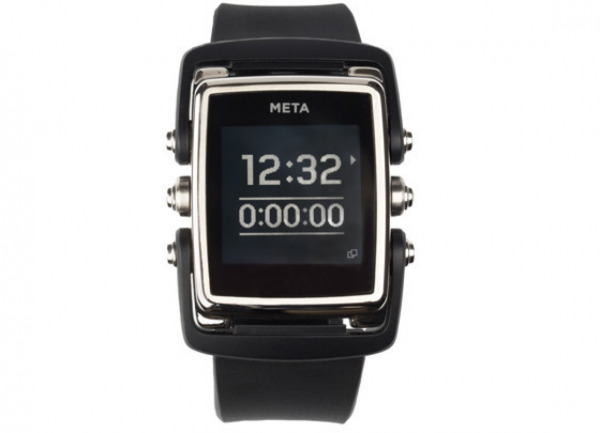 Straps come in leather, natural rubber, and stainless steel. Black stainless steel and Rose Gold plated versions of these devices are also set to be made available in limited editions.
Below you're seeing the original MetaWatch pairing with iOS – simple.
Each Meta M1 watch works with the META smartphone app for iOS or Android devices. Through this app you'll be able to modify the look of the watch face as well as modify which apps on your device send notifications to your watch.
This collection of watches – offered in a wild variety of colors and materials – will be shipping for the first time this October. At this time pre-orders are being taken through shop.meta.watch while we'll expect sales to continue through a variety of retailers in the near future.