Mercedes' New York showing is anything but subtle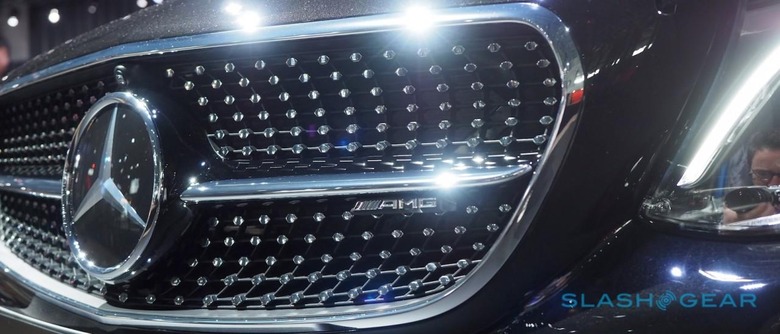 Most automakers bring one new model to the New York International Auto Show; Mercedes-Benz brought three. Whether indecision or simply being blessed with a surfeit of choice, the trio of three-pointed stars runs a range from potent convertible, through unusual crossover, to a luxury sedan that promises to be anything but restrained.
While you might expect a four-seater convertible to be more about looks than grunt, the Mercedes-AMG C 63 Cabriolet bucks the trend. Tuners AMG have taken the C-Class droptop and gone a little crazy, dropping in a 4-liter, eight cylinder biturbo engine that's good for 503 HP and 516 lb-ft. of torque in the C 63 S version.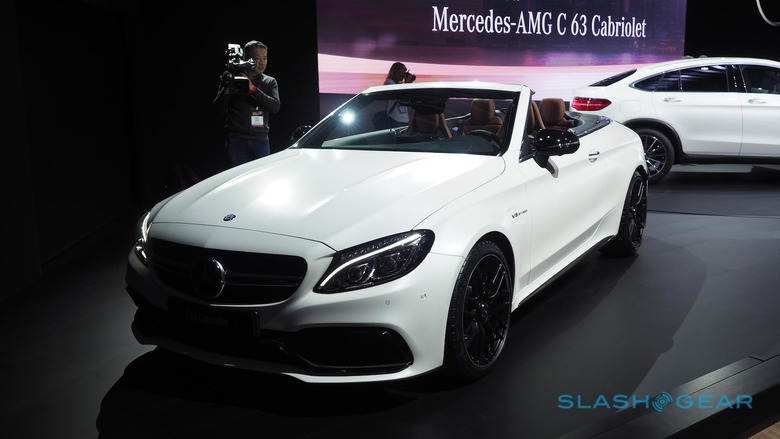 Together, they make for a 0-60 mph dash in 4.0 seconds. If you don't need quite that much power, the regular C 63 Cabriolet "makes do" with 469 HP and 479 lb-ft. of torque, taking just a tenth of a second longer to get to 60 mph.
Inside, it's a cosseting mix of leather, carbon fiber, and metal, with the sculpted AMG seats a particular pleasure. Big AMG wheels, a couple of new bulges on the hood, and more than two inches extra width over the regular Cabriolet help single the car out as something special.
Those looking for something more sober – well, only a little – might prefer Mercedes-AMG's take on the executive sedan. The E43 4MATIC eschews the V8 of its droptop cousin, relying instead on a 3.0 liter V6 biturbo for its 401 HP and 384 lb-ft. of torque.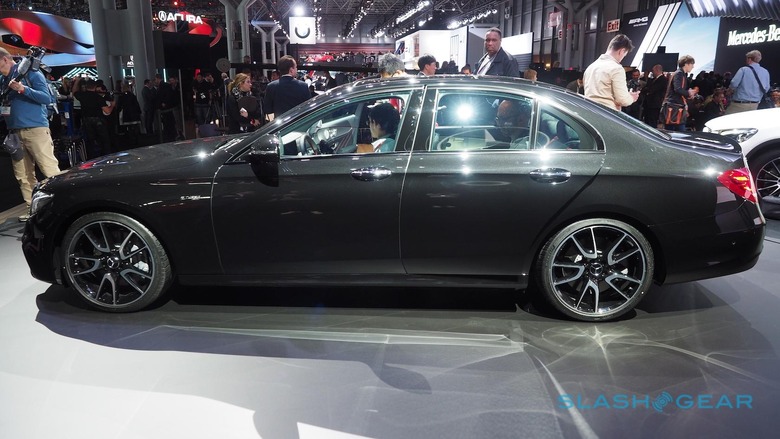 It's still enough for 0-62 mph in 4.6 seconds, with room for five inside the cosseting cabin. The E-Class' tech-savvy dashboard is an obvious plus, lifted in this case by contrast stitching, an AMG wheel and instrumentation, and red seat belts.
Finally, and perhaps hardest to categorize, is the 2017 Mercedes-Benz GLC Coupe. With the stance of an SUV but body styling more in keeping with a coupe, its practicality falls somewhere in-between each.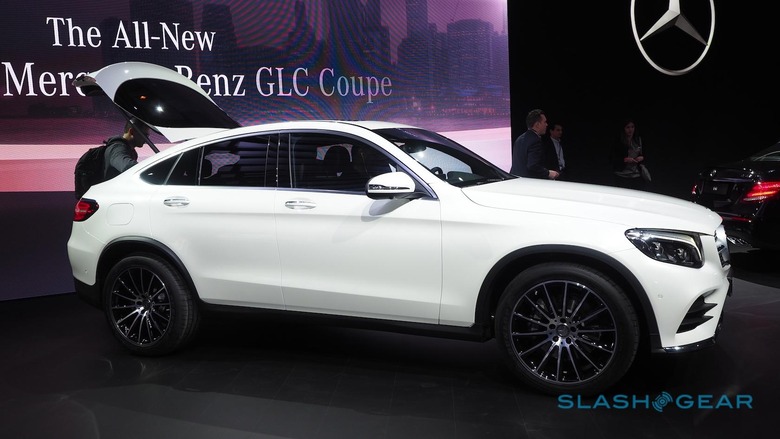 Two versions will be offered in the US, the GLC300 4MATIC Coupe and the Mercedes-AMG GLC43 Coupe, the latter also using a 3.0 liter V6 biturbo, though in this case tuned for 362 HP. Inside it's spacious, though you sacrifice trunk space for that stylishly-sloping rear window.
Mercedes is certainly staying true to its promise to make more use of the AMG brand, even though the New York trio are very different on the face of things. All three cars will appear on US forecourts in 2016.
[gallerybanner p="433249"]