Mercedes-AMG brings the 2017 C63 Cabriolet to New York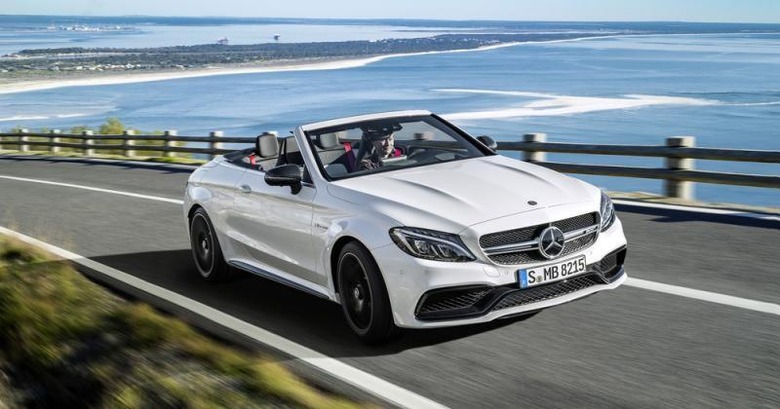 Auto shows are prime opportunities for car makers to put their best foot forward, whether be it in terms of technology, which seems to be the trend these days, or in raw power. At the 2016 New York Auto Show, Mercedes-AMG is banking heavily on the latter, revealing the C-Class 2017 C63 Cabriolet and its sportier C63 S sibling to US customers. Combining an AMG V8 Biturbo engine with an open-air design, the 2017 C63 Cabriolet is promised to deliver an exhilarating driving experience matching its performance.
That 4.0-liter 8-cylinder Biturbo engine already powers the C63 Sedan and Coupe. It is even inside the AMG GT sports car in another form. The engine is special in its own way, with turbochargers placed between the cylinder banks instead of outside them. In between the "V" gives it the nickname "hot inside V". This wasn't done on a whim. It results in a more compact construction, better response, and lower exhaust emissions. On the C63 Cabriolet, it delivers 469 hp with 479 lb-ft torque and can accelerate the car from 0 to 60 mph in just 4.1 seconds. On the C63 S Cabriolet, however, that power is boosted up to 503 hp, with 516 lb-ft torque and an acceleration of 4.0 seconds.
All of that, of course, translates to more power, power that not only can be felt but also heard. AMG's C-Class models always have an exhaust system unique to them, with flap technology that delivers an acoustic that matches the car's mode and strength. The C63 Cabriolet comes with four such modes, controlled via the AMG DYNAMIC SELECT transmission. "Comfort" offers the best balance of fuel efficiency and steering. "Sport" and "Sport +" obviously puts the pedal to the metal. The C63 S Cabriolet adds a fourth "RACE" mode that makes it suitable for running laps around racing circuits.
That focus on power and performance can also be palpably seen in the C63 Cabriolet's design. 2.5 inches wider on the front and 2.6 inches wider on the back, this car unambiguously exudes an aggressive personality, emphasized further by two powerdomes on its now 2.4-inch longer aluminum hood. With the large wheels finish flush with the body, the C63 Cabriolet's profile also offers a facade like no other. Matte chrome trims on the A-pillar and windscreen allow for a near seamless transition between the car's exterior and interior designs.
The C63 Cabriolet isn't wanting in safety features either. Standard with all models is the Attention Assist feature that detects the driver's drowsiness as well as the Collision Prevention Assist Plus.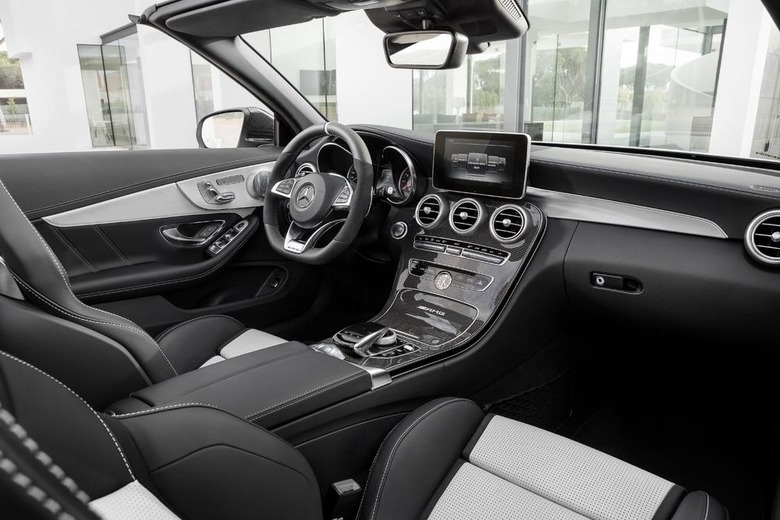 The 2017 Mercedes-AMG C63 Cabriolet will make its way to dealership by Fall this year. Also available by then is a "Edition 1" model of the C63 S Cabriolet. This will be available in a designo cashmere white magno design only, though a Night package will also add chrome-plated tailpipe trims and a high-gloss black lip spoiler.