Mercedes-Maybach GLS super-SUV rumored for April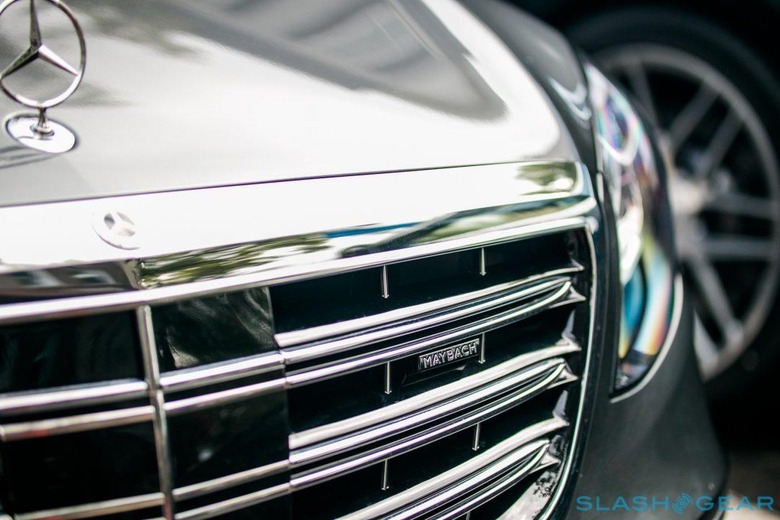 Mercedes-Maybach is planning a super-SUV that will combine high luxury with off-roading talents, with reports suggesting it could be revealed as soon as this year. The latest model in Mercedes-Maybach's range of Bentley and Rolls-Royce rivals, the luxe truck would be based on a new Mercedes-Benz SUV, rather than an all-new design.
That's been the strategy so far for Mercedes-Maybach, after the German automaker's first attempt to reboot the Maybach name came to an awkward end. Back in 2002, Maybach launched the Maybach 57 and 62, huge luxury sedans that were distinct from their 'Benz brethren, even if they shared much of the parts bin. Unfortunately for Maybach, sales were low and the range was axed in 2013.
Since then, Mercedes has had more success with a more strategic approach. Mercedes-Maybach takes the top-end cars – most notably the highest-spec S-Class sedan – and then makes them even more luxurious. Much as Mercedes-AMG has helped propel the performance car brand into the limelight, so this upscale offshoot has proved more sustainable for the automaker's luxury ambitions.
Until now, however, the focus has been on sedans and convertibles. Mercedes-Maybach did have one SUV in its line-up, the limited-edition G 650 Landaulet, which turned a G Series wagon into a convertible with super-plush rear seats. Now, reports suggest, it's ready to deliver on a second Maybach SUV in what's assumed to be greater numbers.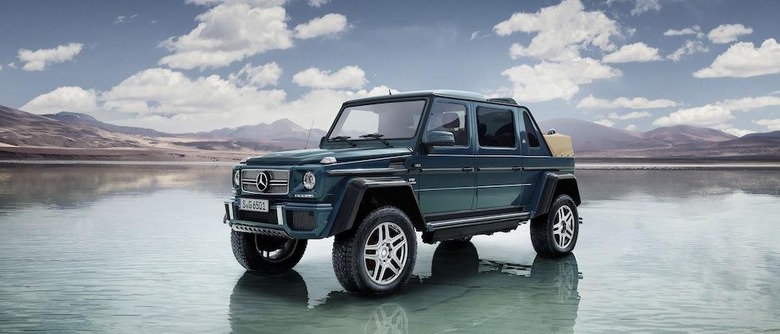 That will be a Mercedes-Maybach version of the third-generation GLS, the full-size SUV – previously known as the GL – which the automaker is expected to launch in 2019. For Maybach's interpretation, Autocar reports, the new GLS' aluminum and steel body shell, MHA (Modular High Architecture) platform, and all-wheel drive will be retained. However, the interior will be given "a significantly more luxurious" makeover in keeping with the sub-brand's ethos, while the exterior gets changes to the grille and other styling elements.
What's unclear at this stage is what engine the luxury SUV will be offered with. One possibility is the Mercedes-AMG V8 gas engine, a 4.0-liter twin-turbo which has been used to good effect in the S650 sedan. However, there's also reportedly talk of a hybrid system – again, as already seen in another recent S-Class, the S560e – that would combine a V6 gas engine with electrification. Maximum battery-only range is likely to be relatively low, mind, with more of an emphasis on using the hybrid's increased low-end torque.
For Mercedes, it's an opportunity to compete in the new breed of super-SUVs that have arrived to capitalize on both a growing appetite for high-end vehicles and a drifting away from traditional sedans. Bentley already has its Bentayga in that area – most recently announcing that it would be adding a Bentayga hybrid to the line-up – and Lamborghini will be launching its Urus soon. Rolls-Royce's Cullinan will take the Phantom off-road, with a more upright design, while Audi and others also have plans for upscale trucks.
According to the reports, the Mercedes-Maybach SUV could be previewed in concept form at the Beijing Motor Show this coming April. A production version is then likely to follow at the LA Auto Show in November 2018. Sales, meanwhile, should follow sometime in 2019.