Mercedes Chief Confirms Electric G-Class To Save The Iconic SUV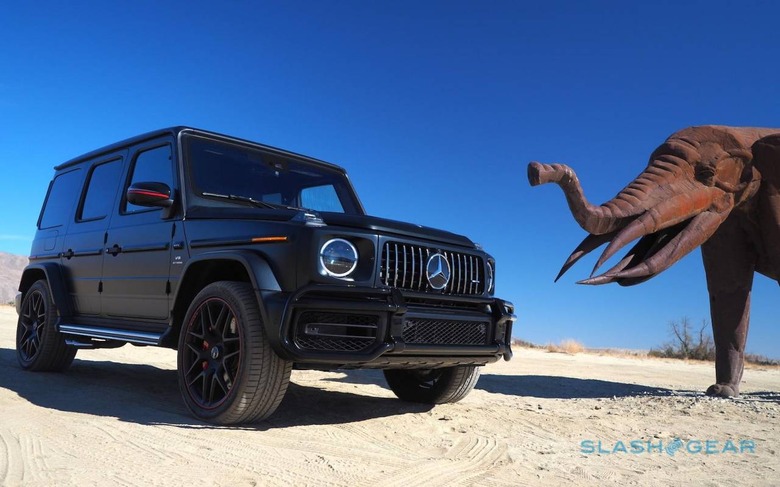 The Mercedes-Benz G-Class may not be the first vehicle to come to mind when you think of green motoring, but the German automaker has confirmed plans to make an electric version of the boxy SUV. First launched in 1979, the G-Class – also known as the G-Wagon or G-Wagon – is one of the longest-produced vehicles in the company's history, but rising emissions standards had left some to question its future.
That's because economy and environmental considerations haven't been particularly high on the list of concerns for the G-Class, historically. Indeed, with things like three fully locking differentials, beefy engines, and a tall-off road stance, it's generally more concerned with riding over the environment than minimizing emissions into it.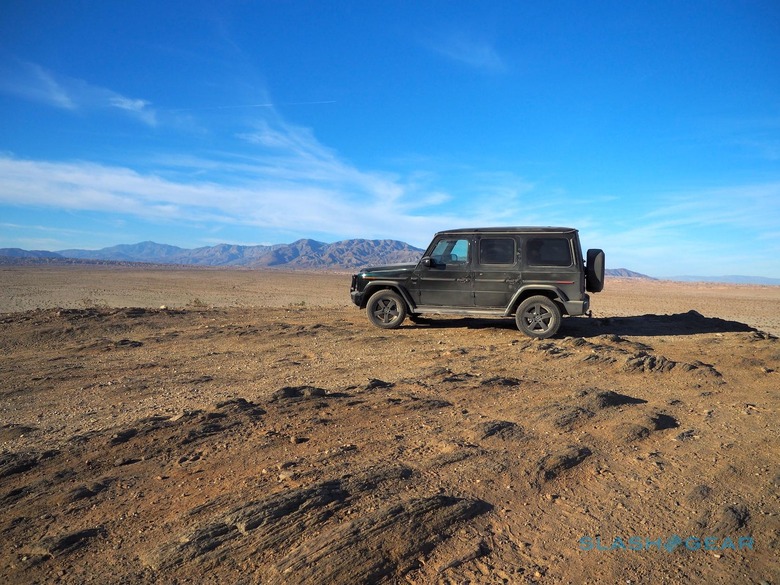 The second-generation W463 G-Class launched in 2018 didn't really stray from that strategy. Still sticking to the crisp, Bauhaus aesthetic that makes the G-Wagon so iconic, it uses a V8 turbo engine in the US that's rated for up to 577 horsepower in G 63 AMG form. Great, if you're looking for a dune-ready SUV that can also do 0-62 mph in 4.5 seconds, but not something that would typically be compared to a Tesla.
That, though, looks set to change. Faced with the prospect of either bringing the G-Class up to date with a modern, zero-emissions drivetrain, or seeing it leave the current Mercedes-Benz line-up altogether, Daimler AG CEO Ola Källenius has confirmed a G-Class EV is in the pipeline.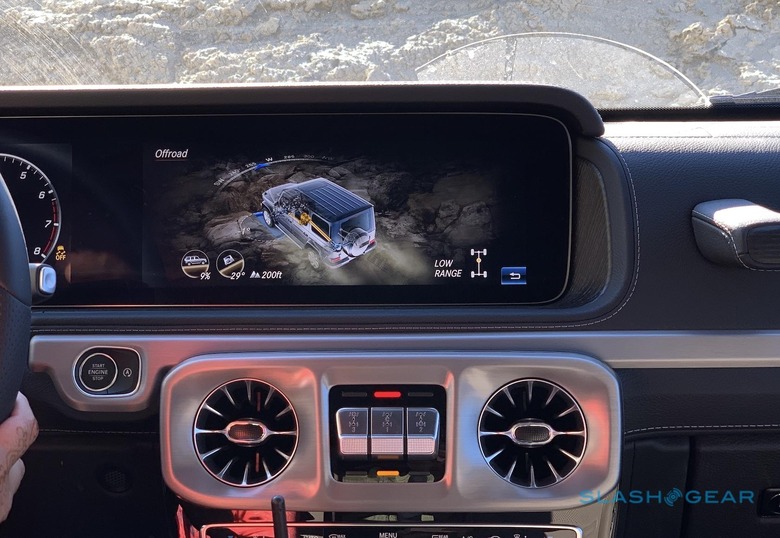 "There will be a zero-emission EV version of the Mercedes Benz G-Class," Källenius said, the company's Head of Digital Transformation, Sascha Pallenberg revealed on Twitter. "In the past there were discussions whether we should eliminate the model, the way I see things now I'd say the last Mercedes to be built will be a G-Class."
Exactly what that electric drivetrain might be remains to be seen. Mercedes does already have one fully-electric SUV, the 2020 EQC, which uses two 150 kW electric motors – one at the front and one at the rear – for all-wheel drive. The result is 402 horsepower and 564 lb-ft of torque, decent enough for a normal SUV but perhaps a little underwhelming for what G-Class fans would expect.
There is, of course, a bigger challenge than just dropping in more powerful motors. One thing that Mercedes seems uncertain to compromise on is the G-Class EV's styling, but its brutalist lines aren't going to be aerodynamics-friendly. In contrast, the EQC was designed with slipperiness through the air from the outset.
Bigger motors would need bigger batteries, increasing weight, and even then it would be questionable as to how much range Mercedes could promise. That's another important factor: even if most G-Class drivers don't actually take their excessive trucks off-road, the fact that they could is a huge selling point of the current SUV. Anything that dilutes that reputation would be a non-starter.
The fully locking differentials of the current model are a great example of this: many owners may not use the feature, despite its controls being allotted prime real-estate on the dashboard. Still, even though a version of the G-Class without that could be cheaper, Mercedes won't make it as it's part of what the SUV is known for.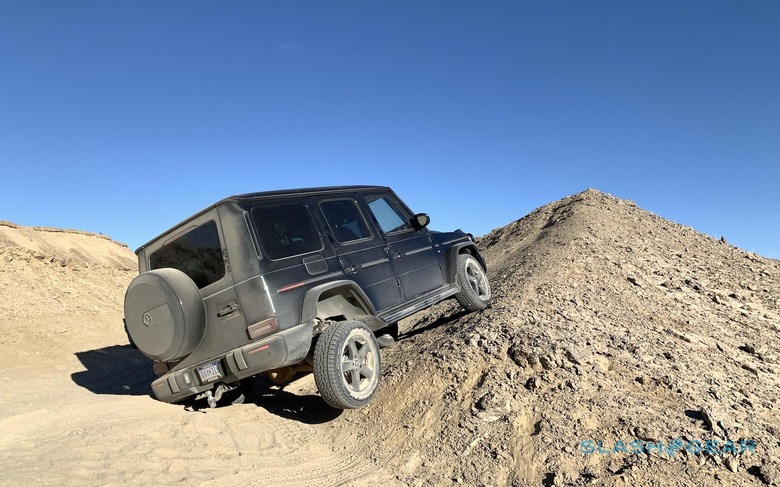 Daimler's engineers aren't the only ones facing such a headache, mind. There's been chatter recently that GM could reboot the Hummer brand as an electric vehicle, using a name most commonly associated with gas-guzzling excess for a new line-up of premium luxury e-SUVs. Again, the problem there will be of preserving what makes a Hummer look and feel like a Hummer, while also accommodating the realities of current BEV technology.
Still, for anybody who considers themselves an automotive enthusiast, this confirmation from Daimler's CEO can probably be considered a good thing overall. If there's one thing we've seen from existing electric SUV projects – such as that underway from startup Bollinger Motors – it's that an EV's lashings of torque can make for a potent work truck. Better that the G-Class get a third act as an electrified car than fade into the history books altogether.