Mercedes-AMG GT R Pro is a GT4-inspired monster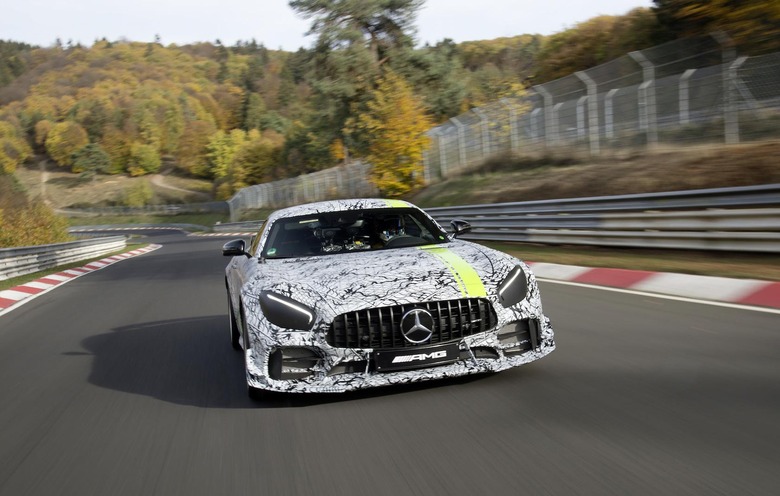 Mercedes-AMG's fearsome GT R Coupe is getting an even more aggressive upgrade, with the automaker promising to reveal the AMG GT R Pro at the LA Auto Show next week. The face-melting sports car will take the 577 horsepower two-door and coax more performance out of it.
Considering the "standard" AMG GT R will do 0-60 mph in 3.5 seconds, and keep going to a top speed of 198 miles per hour, that suggests this Pro version could be very impressive indeed. Mercedes-AMG isn't saying exactly what the changes will include at this stage, nor indeed whether it's actually making any power modifications to the 4.0-liter AMG V8 biturbo engine.
What it is sharing is some of the thinking behind the new car. Apparently it's intended to bring together some of the conclusions Mercedes-AMG came to following its Customer Racing projects, specifically the AMG GT3 and AMG GT4 racing cars. When we went behind the scenes earlier this year with one such GT4 project, that sees the automaker offer factory-produced race-ready machinery.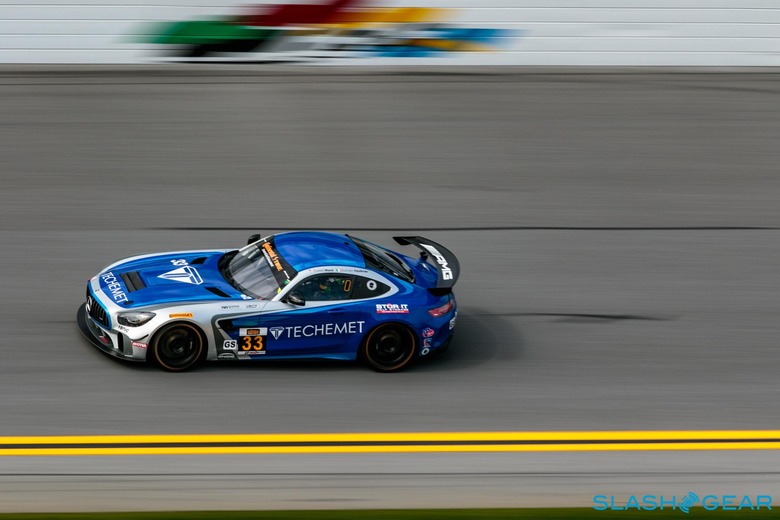 The result, Mercedes-AMG says, has been a whole host of tweaks "to deliver even more racetrack performance" from the AMG GT R Pro. In addition, there'll be a series of modifications that bring the car more in line with the latest 4-door AMG GT Coupe, the four-seater addition to the GT series which we put through its paces back in September. That'll include alterations both inside and out.
However it's changed, the AMG GT R Pro will be a tidbit saved for only a handful of lucky drivers. The car will be a limited-edition special, the automaker says, and likely priced accordingly. With the standard AMG GT R starting out at $157k – though offering big-ticket options like a $9k AMG high-performance ceramic composite braking system – it's not hard to imagine just how expensive this "Pro" iteration could get.
Still, with a true AMG GT4 car setting you back somewhere in the region of 200,000 euros – or around $230k, exchange rate depending – this could be the tweener keen track enthusiasts have been waiting for. We'll know all the details next week, when Mercedes-AMG pulls the wraps off the AMG GT R Pro, along with the new Sprinter, new Mercedes-Benz GLE, and new A-Class, at the LA Auto Show 2018 on November 28.