Memorial Day what-to-watch list 2014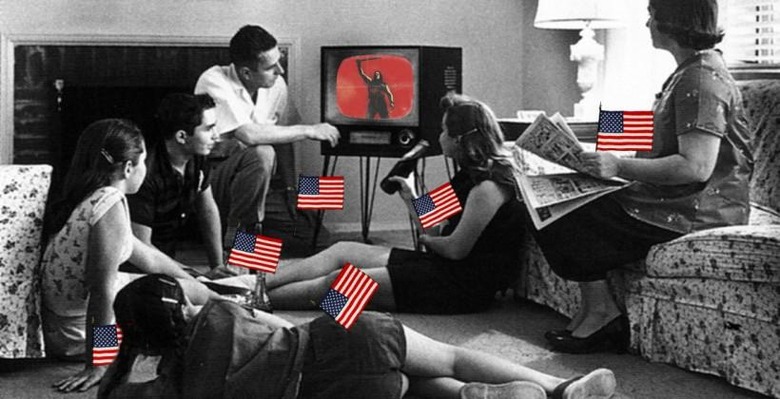 Today there are a number of things you could be doing while you sit at home, avoiding the overcast skies and the absence of a family gathering. It's Memorial Day 2014, and celebrating the freedoms our brave men and women have given us in battle in ages past means watching television shows and movies one after the other. Today we celebrate by connecting.
1. World Wars on History Channel
Perhaps the most specifically relatable to Memorial Day's festivities itself on our list is the History Channel's premiere of World Wars. This three-part series will take on some of the most powerful leaders during World War I and World War II, following them down through the trenches and up to the "what ifs" between the two major series of events.
This 30-year struggle begins tonight at 8PM Central Time, 7PM Pacific, and may very well be a sign that the History Channel is returning to a time when they portrayed History on their network. We're crossing our fingers, anyway.
2. Recently Added to Netflix
If you've not already noticed, Netflix has one whole heck of a lot of top-notch films and TV shows on their network as of late. If you're the sort of person that likes Action & Adventure movies specifically, you're in for a real treat.
Gladiator has been added as well as Kill Bill I, Kill Bill II, and the ultimate Bruce Lee film The Way of the Dragon. If you want the maximum amount of camp with your blood and guts, you'll want to check out MACHETE KILLS, while the far, far more terrible Bullet is also being delivered this month with "The Wrong Mexican" Danny Trejo, aka Machete himself.
You could also jump in with Star Trek: Into Darkness for a space adventure or Olympus Has Fallen and House of Cards for dirt in the White House, you could also binge on Star Wars: The Clone Wars, the entirety of which is also available on Netflix right this minute.
3. Sealab 2021
Based on a 1970s Hanna-Barbera-made animated children's series Sealab 2020, this cartoon first parodies the original's environmental themes, then (almost immediately) turns to a wide variety of themes. One episode has the captain of Sealab creating his own pirate radio station, hunted then by the FCC, complete with undersea missiles and a thirst for vengeance. Another episode focuses on psychotropic drugs.
This show was one of four original Adult Swim cartoon series produced by Williams Street before the brand became its own channel. The entirety of the series – all three seasons – are available in a free Sealab Archive for your consumption.
Remember that this is not a show for children – there are plenty of swear words involved – and you'll hear such voice actors as MC Chris and Erik Estrada (yes, that Erik Estrada) taking on main roles.
4. Your Suggestions
By all means, let us know what you're watching! We know it's not Game of Thrones unless you're starting the series over again, so what is it? Are you jumping in on a series of films or TV shows you've not seen for a while, or are you preparing for Watch Dogs?