Meizu Zero Has No Ports, No Slots, No Buttons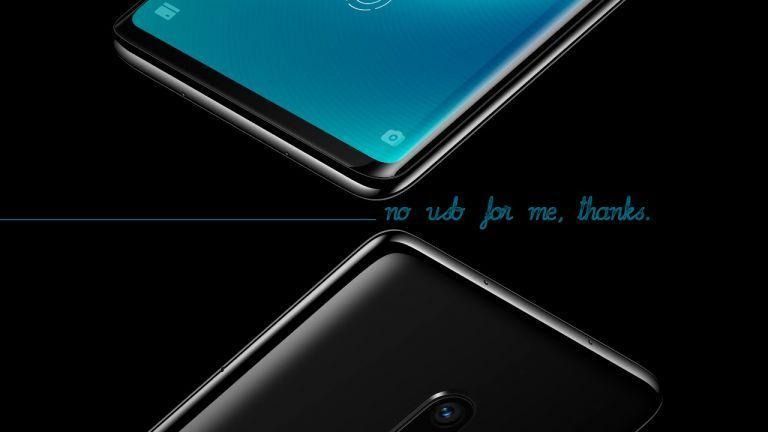 There's a new phone from Meizu which has no ports, no buttons, no slots. This is the Meizu Zero, a smartphone that takes minimalism to a new level. Unlike the rest of the smartphone industry (with a few notable exceptions) this smartphone does not hesitate to remove all unnecessary bits and pieces from the smartphone experience. But has it gone too far?
This was the logical future spot for the iPhone to land. Much like other Apple products, Apple would have removed all the parts that the user doesn't want to have to deal with. No need to keep track of a cord, no worries about getting water in any of the ports or mic holes, only the smartphone screen left to handle.
But is it right for Android?
UPDATE: The Meizu Zero DOES have a couple of microphone holes, which explains the IP rating below. Some day we shall be ready for the hole-less phone!
In the Meizu Zero we get the following specifications. Note that these specifications were shared for the first time officially today. Before now we've seen shockingly few leaks about this device – almost as if Meizu's been small enough and careful enough to remain completely secret about this phone's development.
The Meizu Zero has a 5.99-inch 1080 x 2160 pixel display with 2.5D curved reinforced glass up front. Inside is a Qualcomm Snapdragon 845 processor with Adreno 630 GPU, and it's running the newest version of Meizu's own operating system Flyme 7. Flyme continues to be based on Android – but no Android version's been shared by the company as of yet.
This device works with mSound 2.0 technology which somehow – magically – uses the display as a speaker as well as an earpiece. The entire device is IP68 dust and water resistant – which means it can be under water for up to 30 minutes. This implies that there must be SOME form of seam along the device, or we'd see something more like IPFOREVER – right?
The company still needs to get required regulatory approval in China for the eSIM inside, then the device will be launched in China. This point was noted by Meizu this morning – as such, it's likely they didn't actually plan on revealing the device until this week. Not until they saw that the Vivo Apex 2019 was about to be revealed – but we shall see!