Meet Intel 7th Gen Core, the 4K, VR-ready "Kaby Lake" processors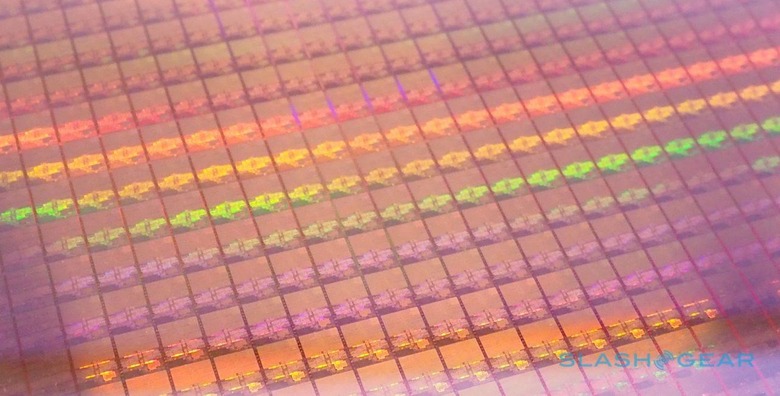 If we're post-PC, nobody told Intel: the chip company has higher hopes than ever for the computer – albeit in a range of form-factors – running its new 7th Gen "Kaby Lake" Core processors, officially announced today. With headline 7th Gen vs 6th Gen improvements including swifter, less power-intensive media playback and processing, the ability to do serious gaming on the move, and broader support for next-generation interconnects like Thunderbolt and USB-C plus security features like Windows Hello, Intel sees Kaby Lake as more than just a speed bump.
"At its core the PC is the consummate Darwinian machine," Navin Shenoy, general manager of the client computing group at Intel, argues. "It's constantly adapting to the changes around us."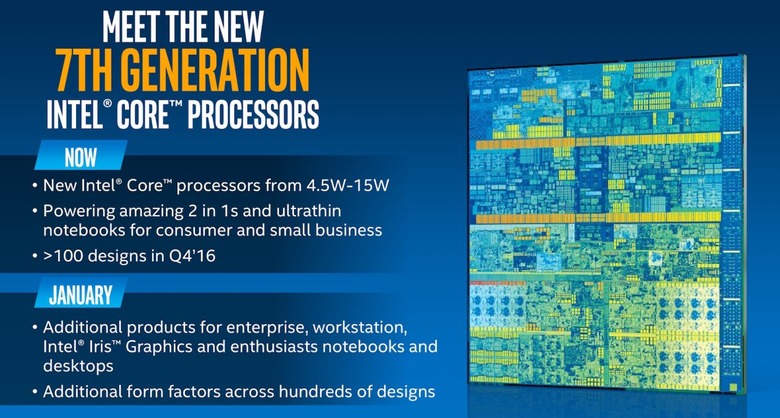 Just as we're not entirely sure about the path of animal evolution, mind, neither is the future of the PC quite clear. Intel is betting on its vision of a 4K-obsessed, frequently gaming-on-the-go future, and as with previous chip launches it's the mobile version of that which is getting fresh silicon first.
Mobile processors spanning the 4.5W to 15W range and targeting 2-in-1s and ultrathin notebooks for both consumers and businesses will arrive first; in fact, the chips are in mass production now, Intel says, and will be made available to manufacturing partners in September.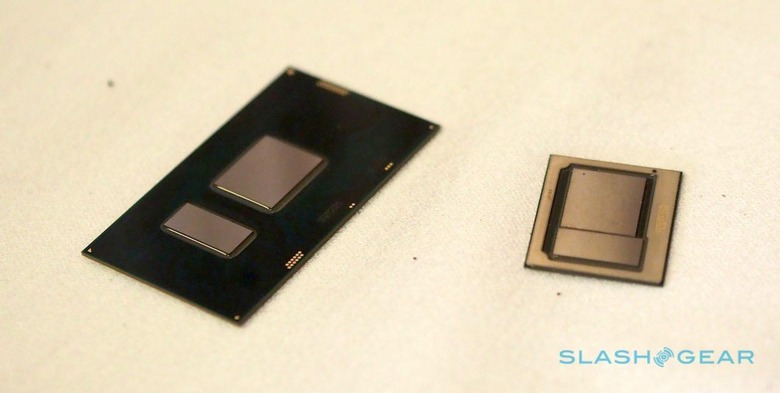 There are already "hundreds" of designs based on Kaby Lake expected to launch in Q4 2016, according to Chris Walker, general manage row mobile client platforms at Intel.
Come January 2017, meanwhile, there'll be performance gaming and VR mobile chips, in addition to desktop processors for both consumer and enterprise use, including models supporting vPro. That should open the door for another 350 expected designs to come to market, Intel predicts, across multiple form factors.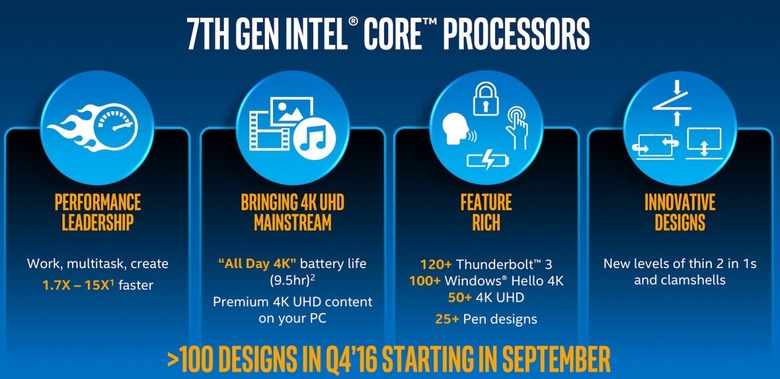 On paper, you might question exactly what has changed. Like the 6th Gen chips they're built on 14nm processes, and indeed the 7th Generation uses the same Skylake architecture, albeit "with enhancements," Intel says.
It's those enhancements which will make the difference. There'll only be a roughly 300-400 MHz clock speed increase, and battery life for mobile products based on the 7th Gen processors will be roughly the same, but Intel claims the overall system is far more efficient.
In fact, there's a double-digit performance gain in mobile compared to last year, going by Intel's benchmarks. Year on year, comparing the 6th Gen i7-6500U to the 7th Gen i7-7500U, the company's tests show a 12-percent improvement in productivity apps and 19-percent in everyday tasks such as browsing, photo editing, and email. That's down to things like improved interconnect performance, and a claimed 12-percent improvement in efficiency at the transistor level.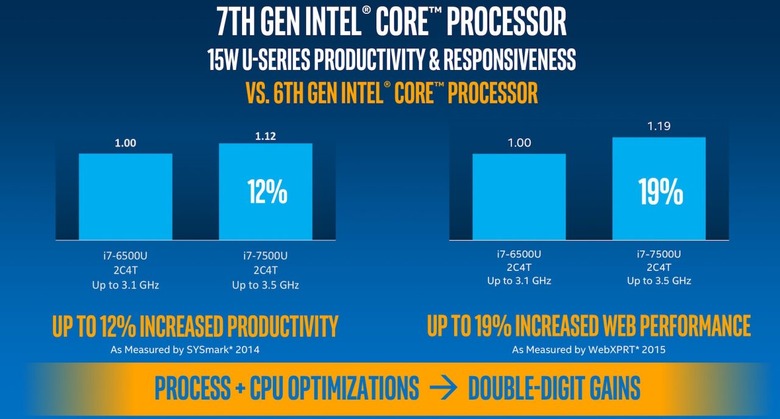 Year on year upgraders aren't where Intel sees the greatest number of customers coming from, however. As before, it's pulling out research suggesting that most people who'll be considering a 7th Gen based machine will in fact be upgrading from a five year old PC
There, unsurprisingly, the gains are even more significant. Compared to that five year old PC, a new model with a comparable tier chip should be 1.7x faster at those work tasks, and an incredible 8.6x faster at creating, editing, and sharing 4K UHD and 360 videos.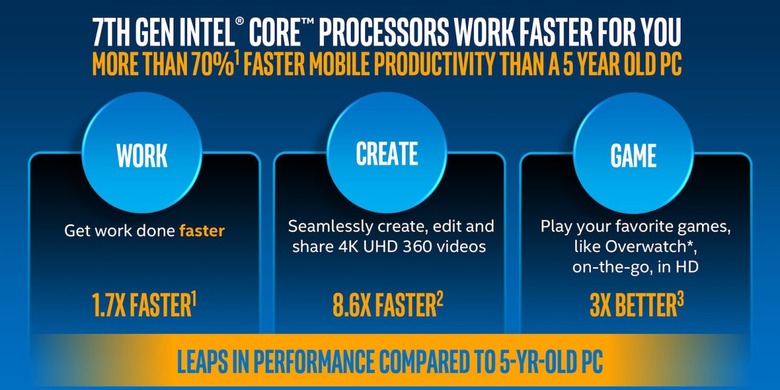 Looking at a new Core i5-7200U based laptop versus a Core i5-2467M from half a decade ago, the 7th Gen model is 15x faster at creating 4K video highlights. In fact, Intel says, the new chips can do it in nearly real time – figure on around 37 seconds for a 30 second clip, software depending – while converting an hour-long 4K video takes approximately twelve minutes in contrast to 85+ minutes on the old system.
It's partly down to the new media engine, which Intel built on the Gen9 graphics architecture. There's a dedicated media engine for video decoding, designed both for power efficiency and supporting parallel engines for greater performance throughput. Everyday users should see the impact in 10-bit HEVC and VP9 video, not to mention power consumption during playback; indeed, Intel predicts around 75-percent better battery life when playing VP9 footage compared to the old chips.
Even how turbo state use is managed will get smarter. Intel will use a broader range of sensor input – including from the accelerometer and thermometers – to figure out the ambient thermal temperature; if you still have headroom for comfortable, safe use, you'll be able to stay in the turbo state for longer.
There'll be branding changes, too. For a start, Intel will be labeling the chip badges with "7th Gen", and there'll no longer be Core m7 or m5 models: instead, they'll just be known as Core i5 or Core i7, because Intel argues they don't sacrifice performance. Initially, the range will include Core m3, Core i3, Core i5, and Core i7 chips.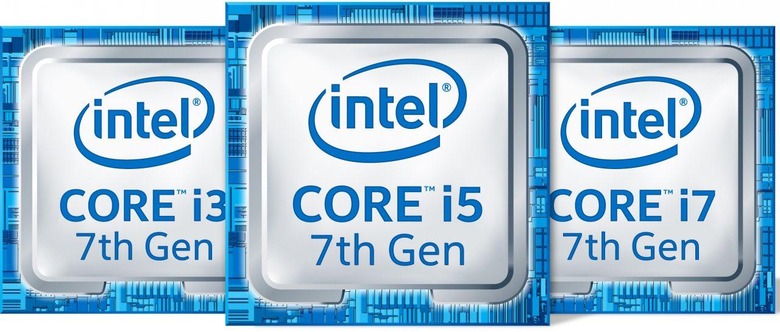 NOW READ: Intel bets on cordless VR with Project Alloy headset
Meanwhile, Intel expects to see twice the number of designs as before offering Thunderbolt connectivity – 120+ at initial count – and 100+ with Windows Hello support. 50+ of the systems on the roadmap will have 4K UHD displays, and 25+ will support pen input.
Figure on less of a hit in your bag, too, with convertibles as thin as 10mm and clamshells under 10mm. Intel even teased fanless detachables under 7mm thick, and we'll start to see the first models using Kaby Lake from September and ramping up toward the 2016 holidays.