McLaren Senna: 5 facts about this epic road-legal racer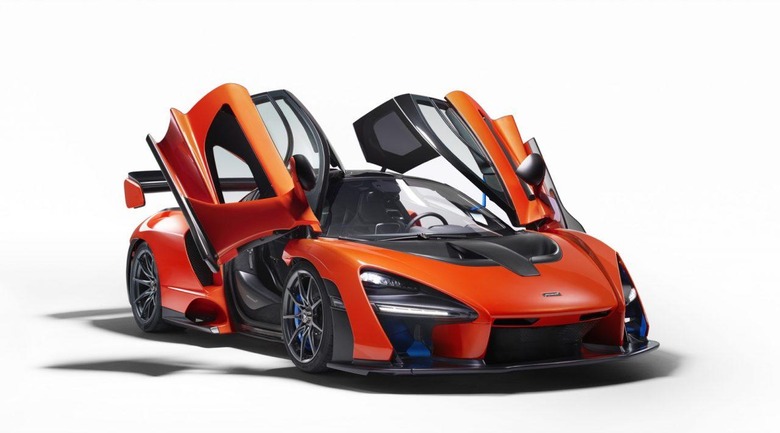 When McLaren goes extreme, it really, really goes extreme: witness, for example, the McLaren Senna. The latest in the Ultimate Series, the automaker's flagship range, follows roughly in the tread marks of the McLaren P1, but bypasses electrification in favor of raw gasoline performance. That includes packing the most powerful road car engine McLaren has ever made.
The styling is... controversial
It's fair to say that the McLaren Senna puts function ahead of form. The new supercar may bear a passing resemblance to its siblings, like the 720S, but it's far more relentless in its pursuit of aerodynamics – even if that leaves the whole thing a little less visually pleasing in the process.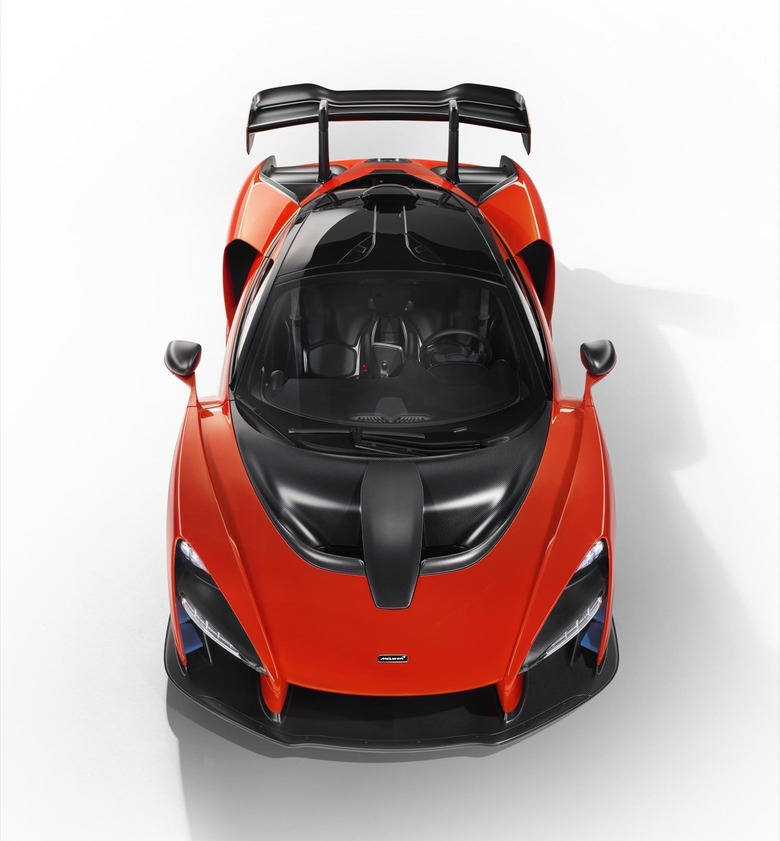 That's a side-effect of McLaren doing everything in its power to maximize downforce and improve aero control. The squinting headlamps are a good case in point, freeing up space for vents; indeed, McLaren is oddly proud of the fact that there's no single line, front to rear, that isn't at some point interrupted by a vent or a functional air intake.
It's named after someone important
McLaren may be a British company, but its newest supercar is named after a very famous Brazilian. Ayrton Senna won the Formula One world championship in 1988, 1990, and 1991, before seeing his life cut short after dying from injuries sustained in a crash during the San Marino Grand Prix, in 1994.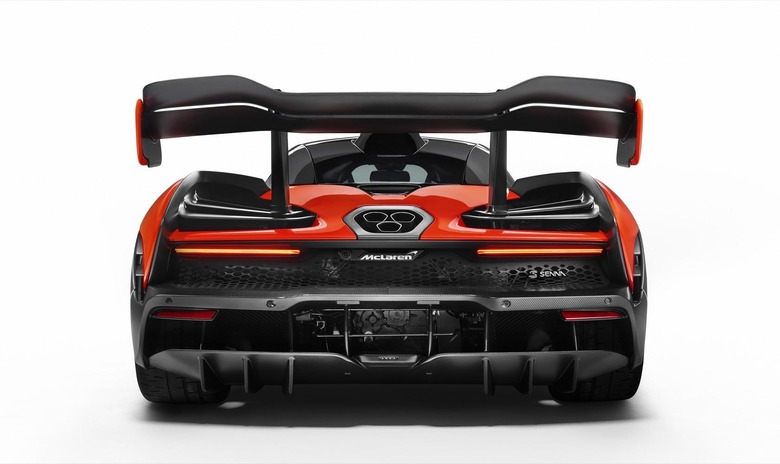 "The indomitable spirit of Ayrton Senna has always been alive at McLaren and the car that bears his name will further amplify his link to the McLaren brand, and his global legacy," the automaker says of the new car. McLaren and the Senna family have agreed on a deal that will see the British car company make "a significant contribution" to the Instituto Ayrton Senna, the nonprofit focused on bringing education to underprivileged children in Brazil. Based on an idea Senna had before his death, the foundation is now run by his sister Viviane Senna.
It's going to be fast
Usually, you might expect to see a vast engine in a car like this. The Bugatti Chiron, for example, has an 8.0-liter W16, with four turbochargers. Suddenly, McLaren's mere 4.0-liter V8, with half the number of turbochargers, starts to look positively subtle.
The power numbers it's producing are anything but, however. 789 horsepower (800 PS) and 590 lb-ft of torque are legitimately huge, while the relatively low 2,641 pound curb weight means a crazy 688 PS-per-tonne power to weight ratio. McLaren isn't talking 0-60 mph times or top speed yet, but with the 720S already doing the 0-60 run in 2.8 seconds we're expecting crazy things from the Senna.
The cabin is dramatically offbeat
Supercar interiors are seldom sensible – well, maybe the new Ford GT – but even in such odd company the McLaren Senna doesn't hold back. Flip up the dihedral doors, which now cut deep into the roof to give helmeted heads space for entry and egress, and you'll find a fairly unusual cabin. The carbon fiber race seats are par for the course, but you might have to go looking for some of the other controls.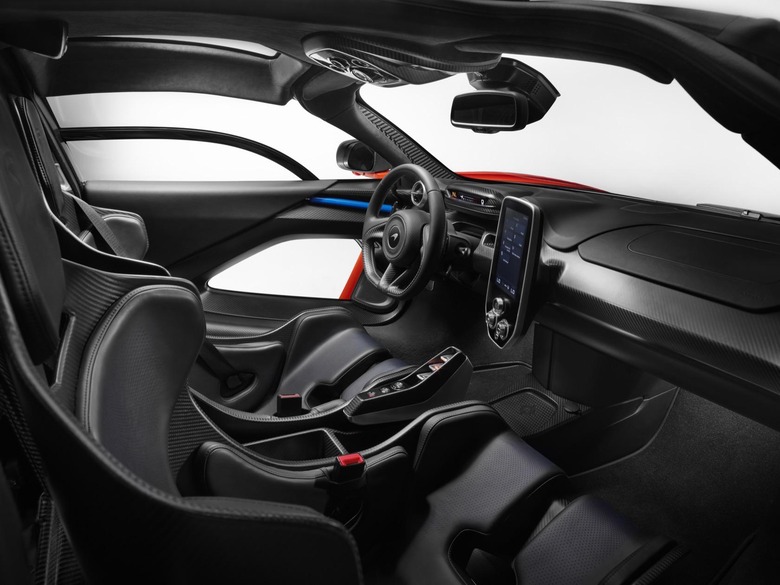 McLaren has mounted the engine starter on the roof, for instance, in a panel next to the door release levers. It's also where you'll find the Race mode button, the fourth drive mode that has been added alongside Comfort, Sport, and Track. That drops the hydraulic RaceActive Chassis Control II (RCC II) suspension even more, lowering the center of gravity in the process.
Most of the other controls are handled by the big touchscreen display in the center console. McLaren's rotating Folding Driver Display, which hinges down to show the basics of speed, engine speed, and gear, is also borrowed from the 720S. What you won't find is any significant storage space: there's room for a couple of helmets and race suits behind the seats, but everything else you'll have to leave at home.
It's too late to visit the McLaren dealership
So, this V8, twin-turbocharged, indecently extreme slice of performance engineering has caught your attention. There are a couple of problems you face. First off, is the roughly $1m price tag: nobody said a hypercar would come cheap, after all.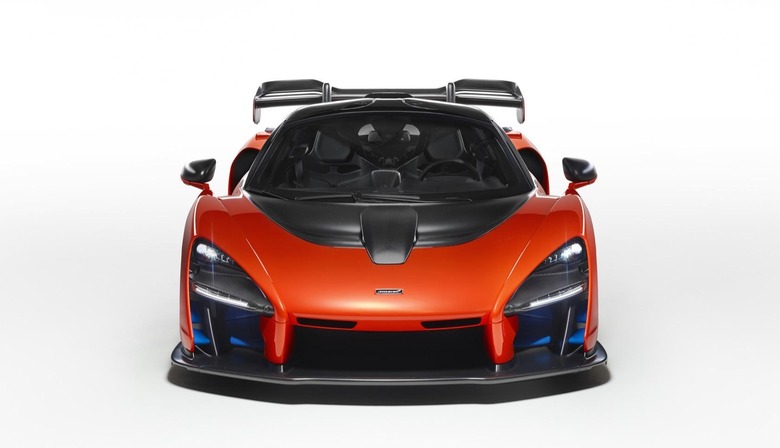 Even if you do have a cool million lying in your wallet – or a sky-high credit limit – you're still out of luck. Not only is McLaren only making 500 cars, every single Senna has already been assigned to a customer. In short, it's shaping up to be an instant classic before it's even begun production, and that's not due to happen until Q3 2018. Still, if you missed out, there's still some hope. McLaren has said it's planning a GTR version...