McLaren MSO X is road-legal bespoke madness inspired by GT4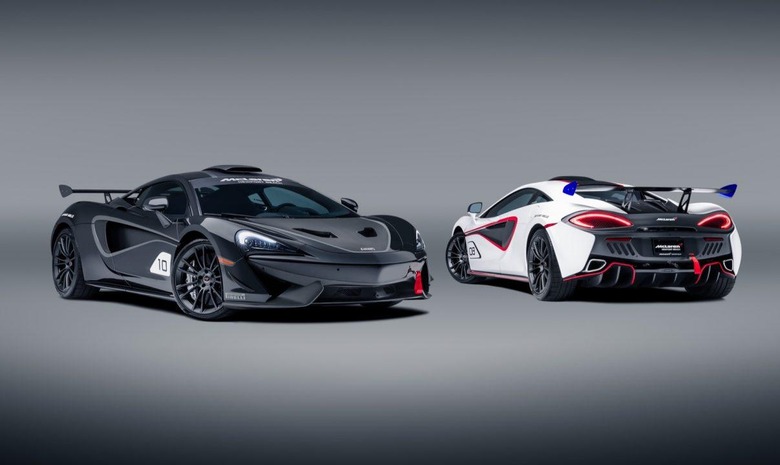 McLaren's cars aren't exactly known for their restraint, but the British automaker has cranked the madness up even further with its limited edition McLaren MSO X. Only ten of the race car inspired cars will be made, but the good news is that they're all fully road-legal.
McLaren starts out with the 570S, its potent coupe, and then gives it a McLaren 570S GT4 racer-themed makeover. That includes both special color schemes – each based on different McLaren endurance racing liveries – along with some serious aerodynamic work on the outside. In the cabin, meanwhile, things have been given a track-minded revamp.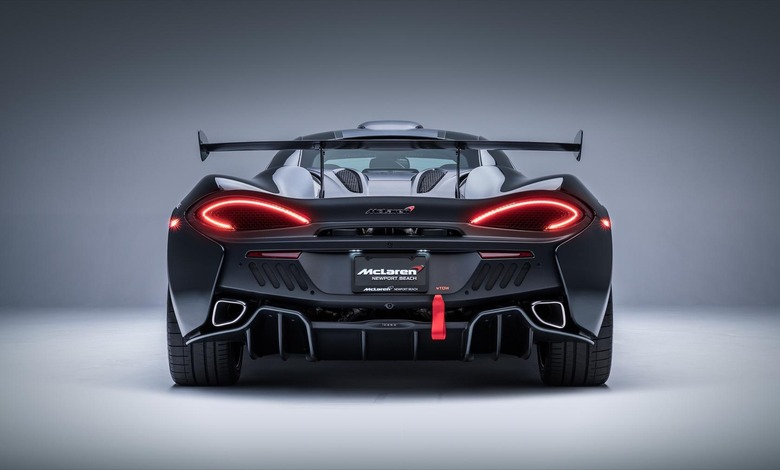 Most obvious is the pylon-mounted rear wing. That's fully functional not just an aesthetic exercise, and adds almost 220 pounds of downforce, McLaren claims. Similarly helpful is a "goose neck" carbon fiber roof snorkel, which adds to the MSO X's induction airflow – not to mention being usefully reminiscent of the 1997 F1 GT Longtail.
Front dive planes, an MSO Titanium Super Sports Exhaust, and a 560S GT4-style hood – complete with specially constructed air intakes that work alongside the roof snorkel and rear wing – round things out. McLaren then slaps on a set of Pirelli P ZERO CORSA tires, though that's not to overlook the satin finish carbon fiber that's used liberally throughout the exterior. Indeed, the roof, hood, side skirts, engine cover, and unique-to-the-car rear bumper all make use of the lightweight material.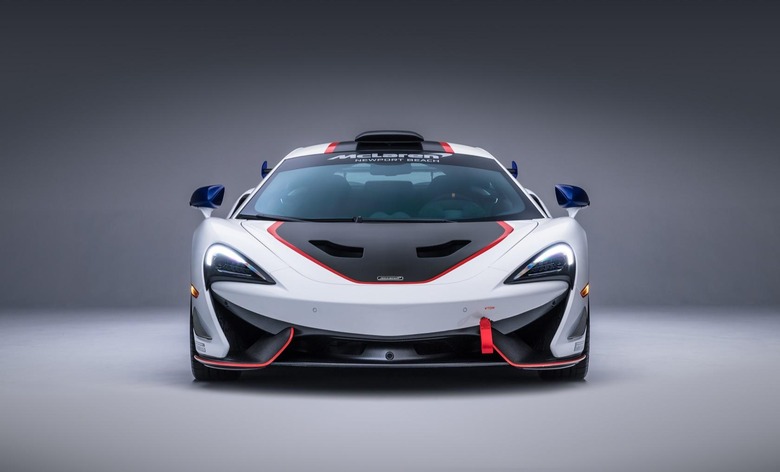 Inside, meanwhile, what's already a fairly minimalistic cabin gets pared back even further. McLaren leaves the carbon fiber Monocell 2 chassis exposed, and adds carbon shell bucket seats and exposed carbon fiber sill panels. A bespoke bulkhead – made, you guessed it, from carbon fiber too – has space for your racing helmet.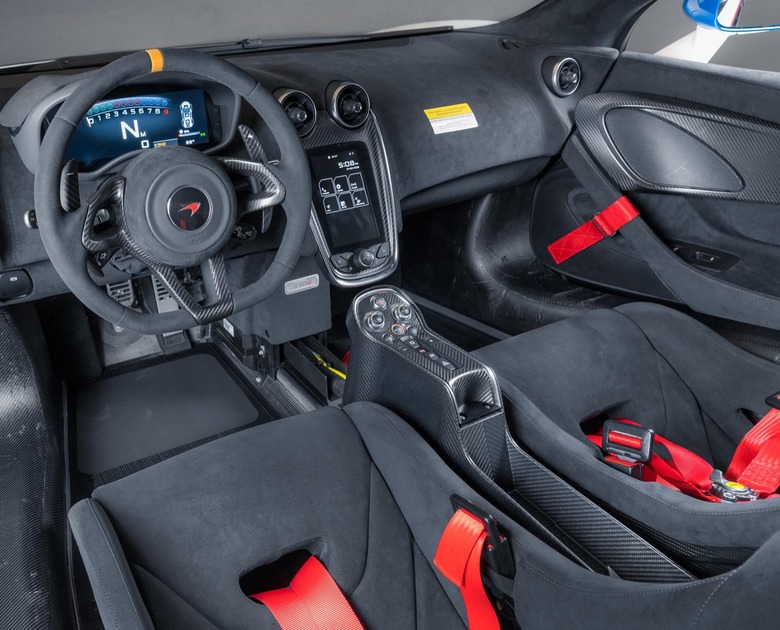 Its some of the only storage options inside the MSO X, too. The center tunnel storage bin is deleted, and instead the raised carbon fiber center console from the 570S GT4 has been dropped in. Regular three-point seatbelts are included, but there's also a color-matched harness bar for 6-point racing harnesses.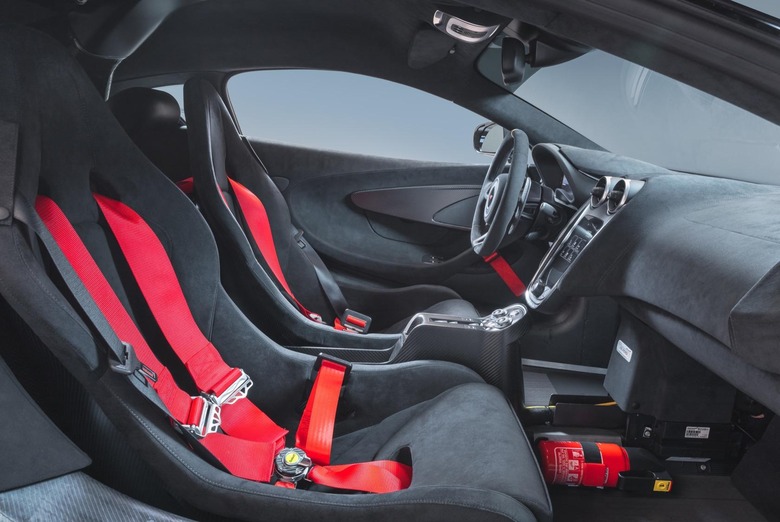 On the tech side, you still get the usual parking sensors, rear view cameras, and vehicle lift as you would on the production McLaren 570S we reviewed. There's even air conditioning, to make driving the MSO X to the track more pleasant. However, McLaren throws in its Track Telemetry system too, with its own suite of cameras for recording your lap prowess.
Exactly how fast the light-weighting efforts make it is unclear, though McLaren says the combination of the new exhaust system and the snorkel add up to a seriously unique cockpit sound. Only ten of the cars have been made, all commissioned by McLaren Newport Beach and produced by McLaren Special Operations in just eight months time. No word on price, but the first of the hand-built supercars were handed over to their new owners this week.