McLaren has revealed its latest car, and if you thought the 600LT's only flaw was not being able to fully enjoy the soundtrack from those top-exit exhausts, the new 600LT Spider should fix that. Now the fifth car to bear the "Longtail" name, the convertible adds a retractable hardtop to the lighter, fiercer sports car.
McLaren revealed the 600LT last year, a limited-edition run of variations on the 570S Spider. Putting increased power, reduced weight, better aerodynamics, and a focus on track performance high on the agenda, as we ourselves discovered it paid dividends both on public roads and on a closed circuit.
Now, there's a second version, the 2020 McLaren 600LT Spider. As with its coupe sibling it gets a 3.8-liter twin-turbocharged V8, with 592 horsepower and 475 lb-ft of torque. With a 0-60 mph time of 2.8 seconds it matches the coupe there, too. 0-124 mph in 8.4 seconds is a mere 0.2 seconds slower, while top speed is 201 mph (or 196 mph with the hood down).
What earns it a Longtail designation is the extreme diet McLaren put the 600LT Spider on. Compared to the 570S Spider, it's as much as 220.5 pounds lighter. The three-piece retractable hardtop roof mechanism adds a mere 110.2 pounds versus the 600LT coupe with its fixed roof.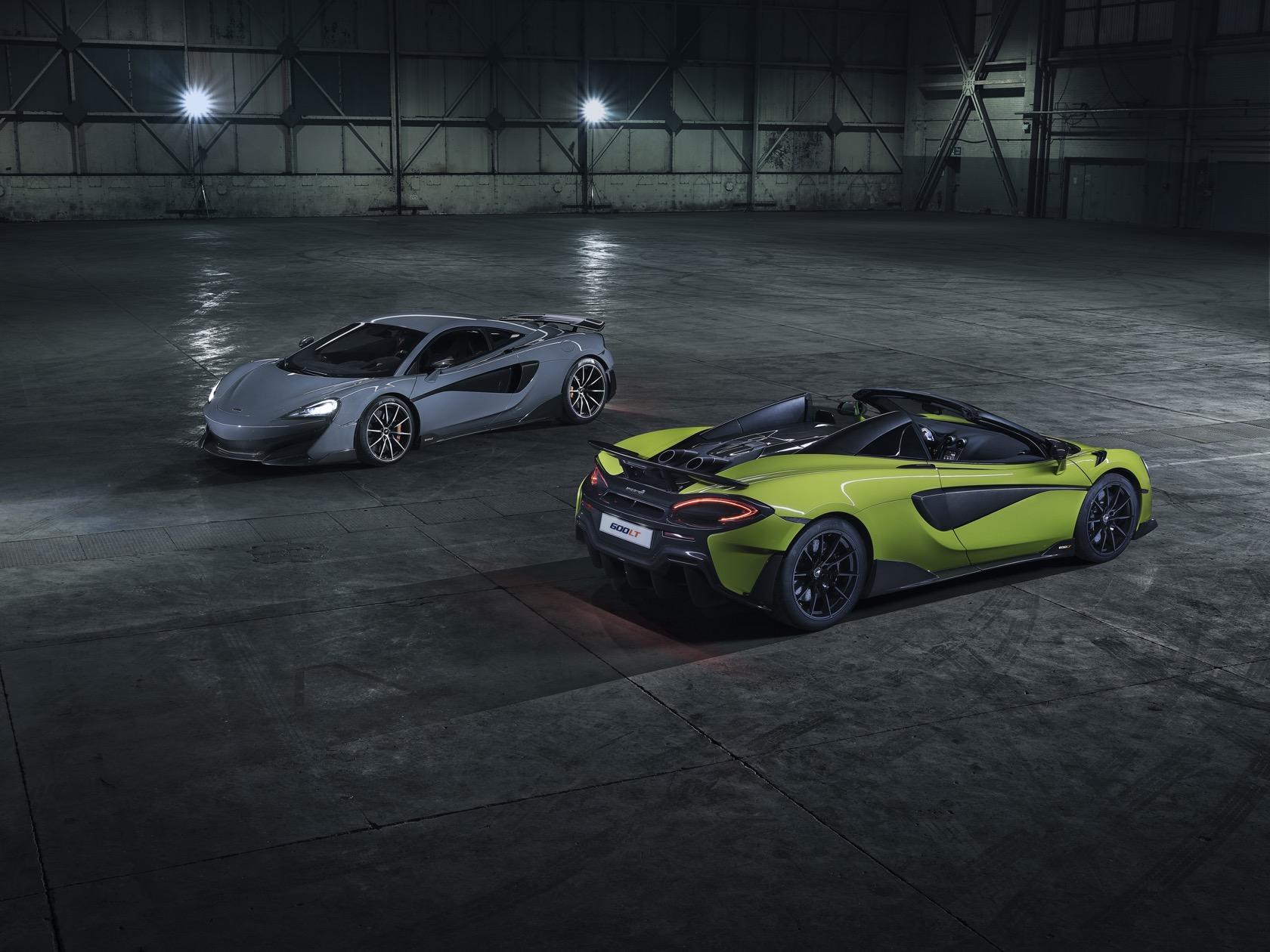 It can be raised and lowered at speeds up to 25 mph, and there's a power-operated glazed wind deflector. That can be controlled independently of the roof. Down, it should allow in maximum aural satisfaction from the two huge top-exit exhausts which protrude through the engine cover and can even, in the right circumstances, belch out flames.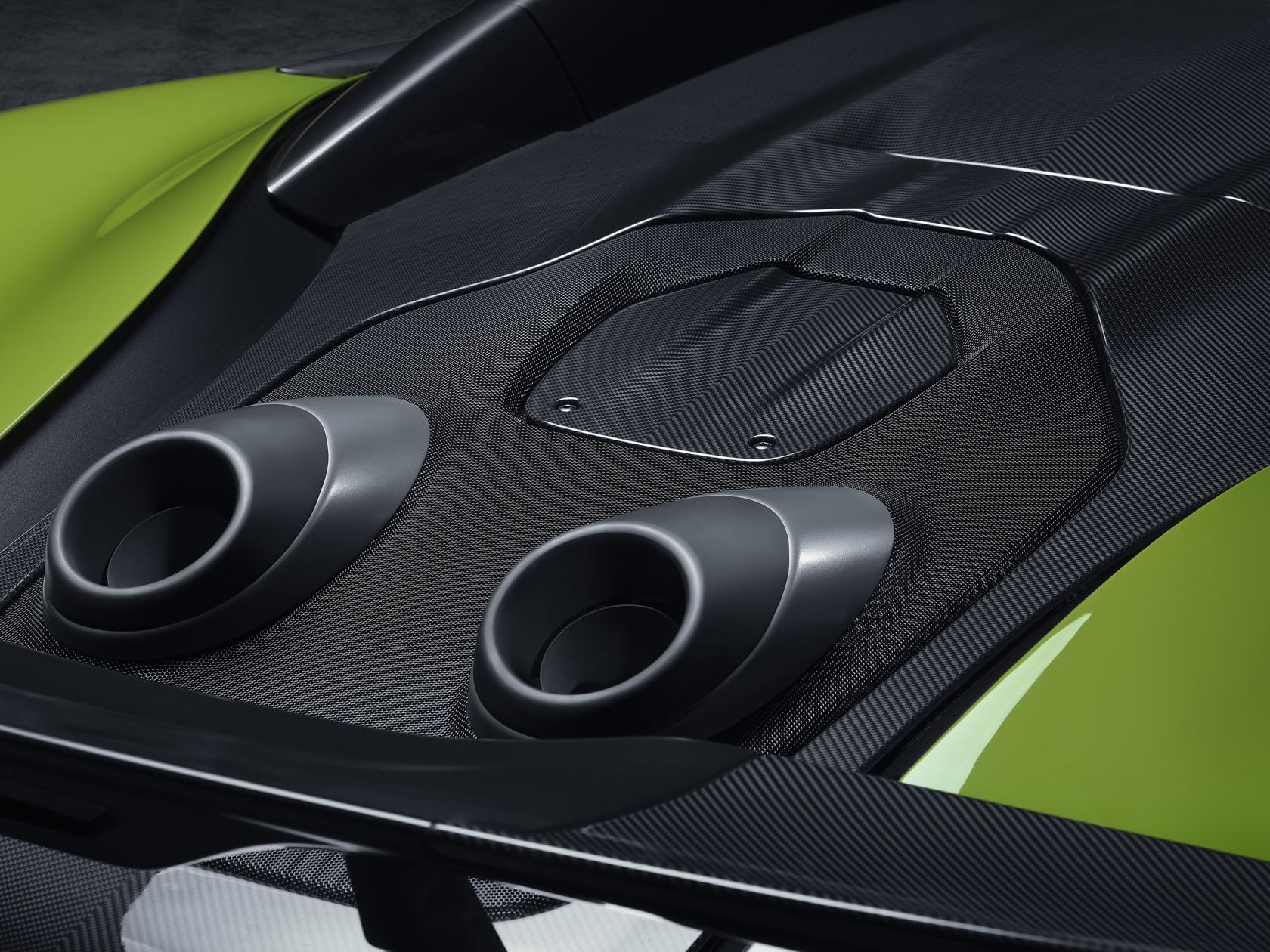 With a Spider variant in mind from the outset, McLaren has had to do nothing in the way of structural changes despite the roof being absent. The carbon fibre MonoCell II chassis promises no flex or twist, while the carbon fiber bodywork gets the same fixed rear wing as the coupe, delivering 220.5 lbs of downforce at 155 mph.
Underneath, the forged aluminum double-wishbone suspension system gets recalibrated dampers, firmer engine mounts, and a more lightweight braking system. McLaren clads the wheels in bespoke, track-focused Pirelli P- Zero Trofeo R rubber.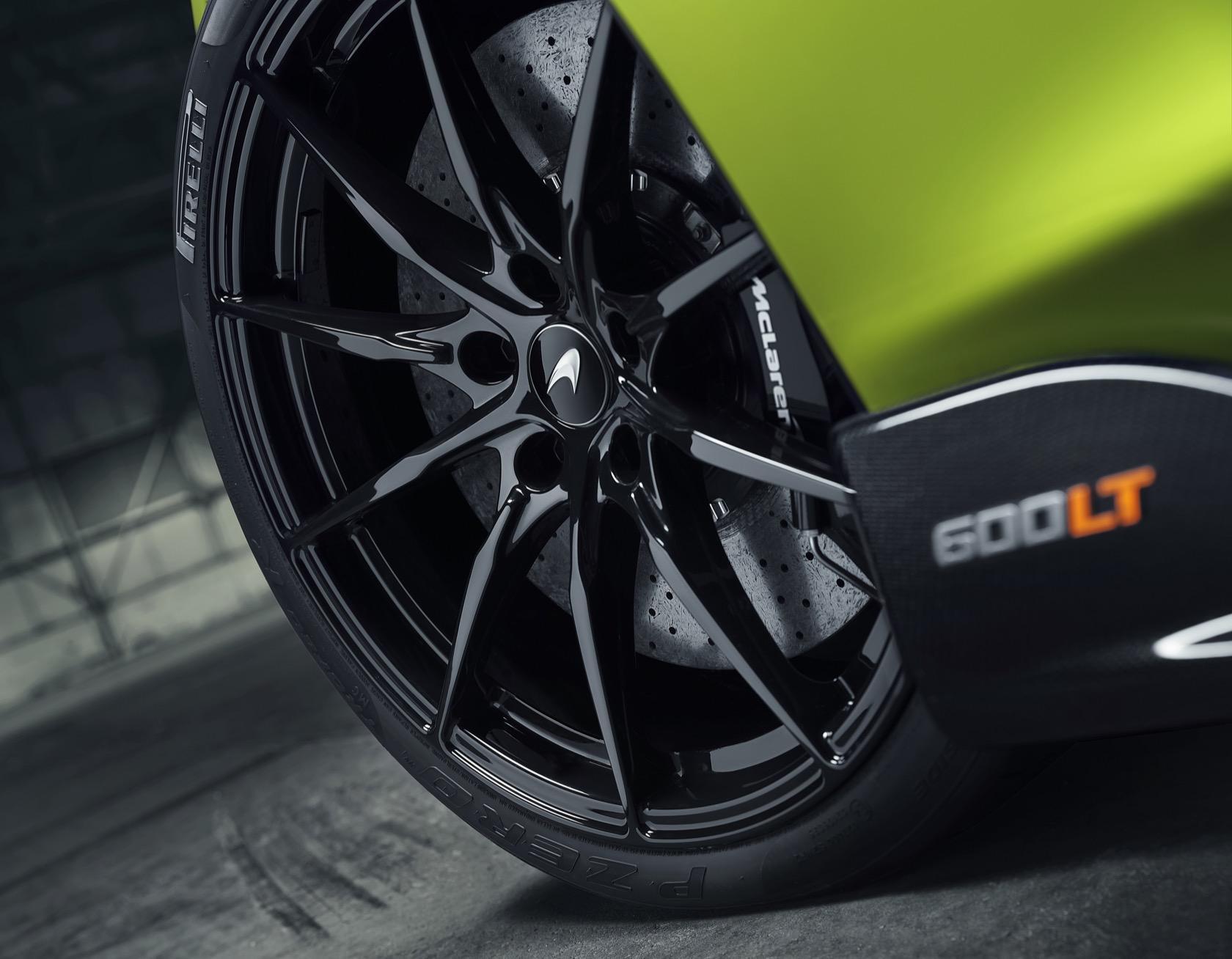 McLaren's favored dual-clutch, Seamless Shift seven-speed Gearbox (SSG) is present, with Ignition Cut in Sport mode for faster changes and a suitably dramatic aural crack from the exhaust system. It also supports Inertia Push in Track mode, to optimize acceleration.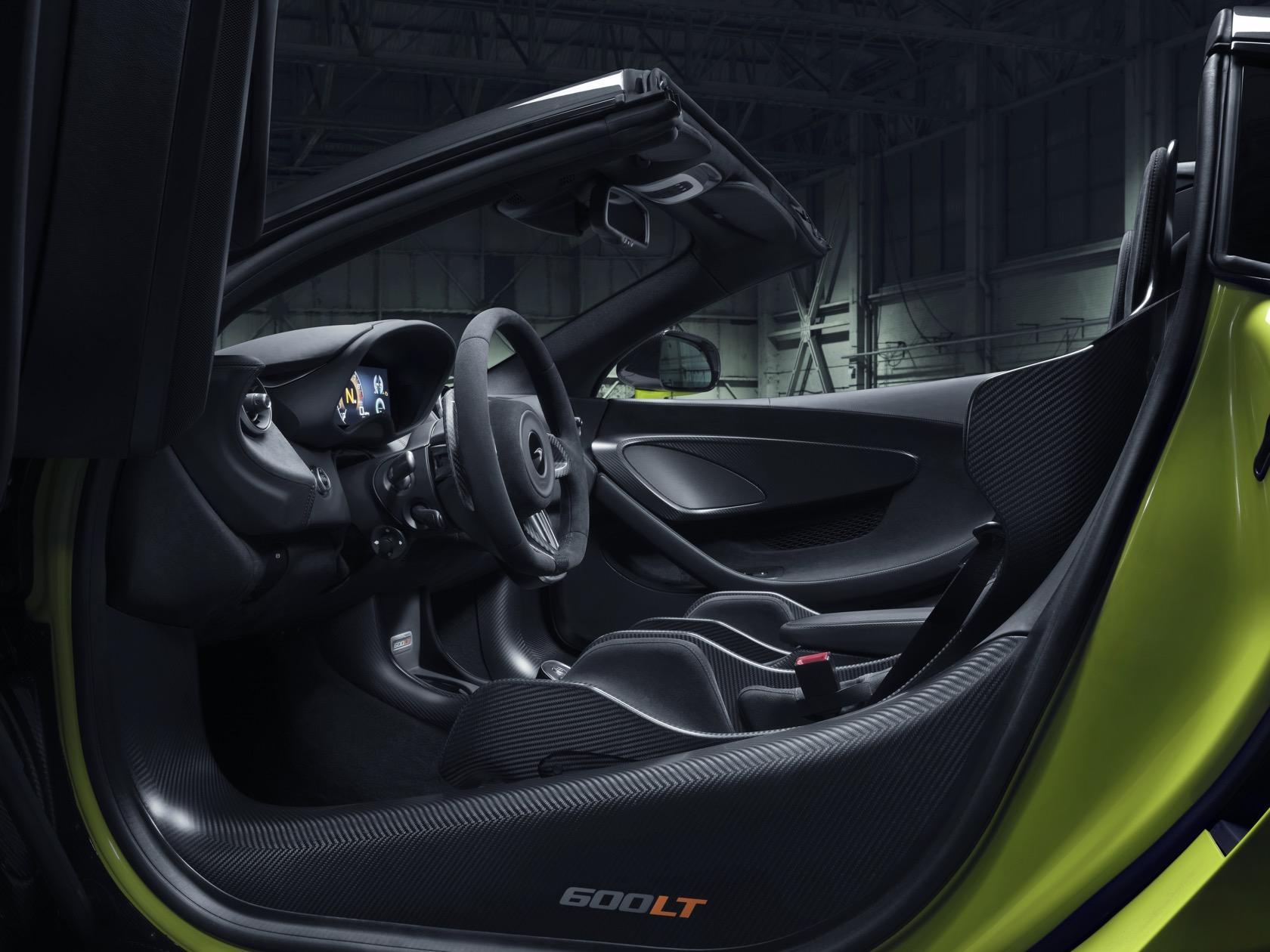 Inside, there's the McLaren P1's carbon fiber racing seats and lashings of Alcantara trim. The McLaren Senna's super-lightweight carbon fiber racing seats are optional. If you're really of a mind to save weight you can have the audio and climate control systems left out, too.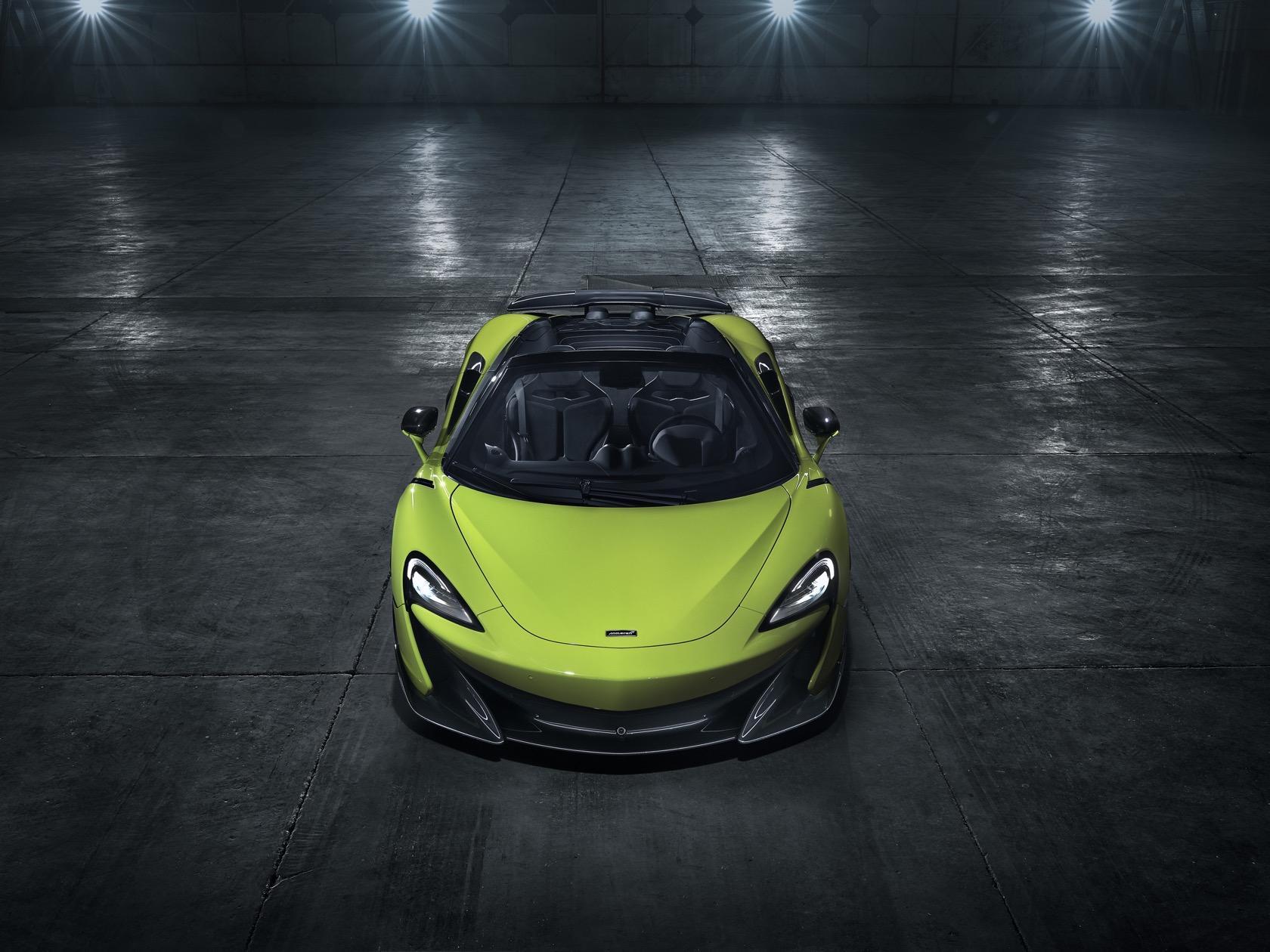 Indeed if you want that maximum 220.5 pound difference you'll need the optional MSO Clubsport Pack. Priced cat $22,090, it includes the Senna seats, the carbon fiber interior upgrade, and MSO defined gloss visual carbon fiber front fender louvres. It also throws in titanium wheel bolts.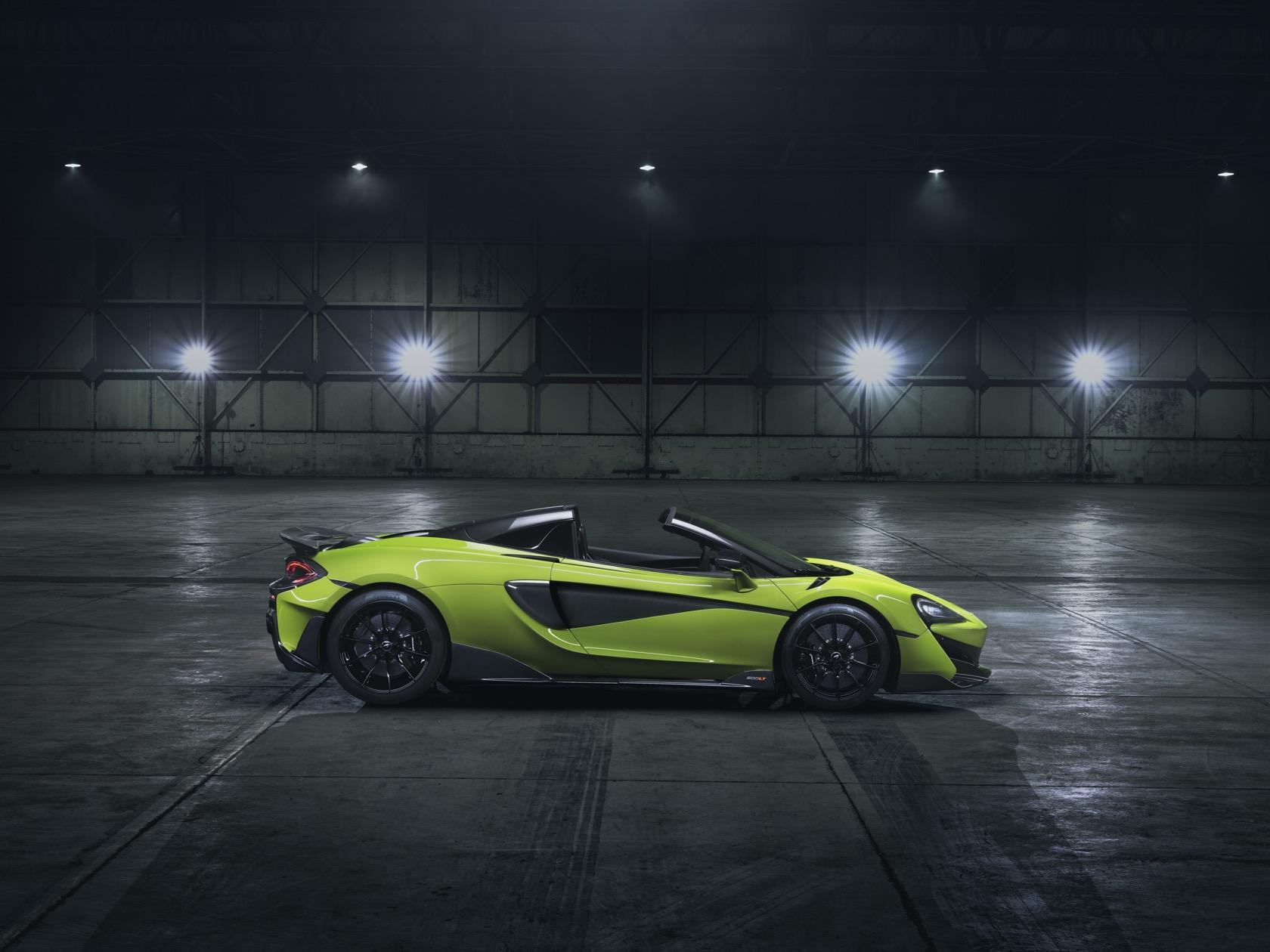 The order book is open now, though McLaren warns that – like the coupe – sales of the 2020 600LT Spider will be limited. Build-slots for the hand-constructed car will be fitted in around other Sports and Super Series models, so while no maximum cap has been confirmed, we're guessing demand may very well outstrip supply. Pricing starts from $256,500.