McLaren 570GT by MSO Concept previews slick dimmable roof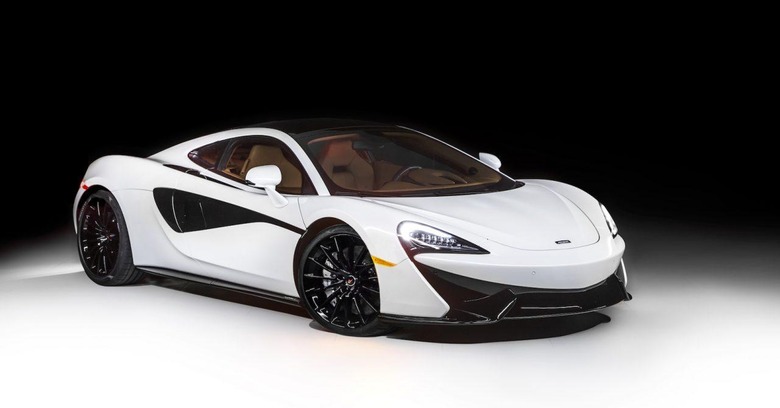 A new McLaren is always something worth celebrating, and the British automaker's team of fettlers and tweakers have cooked up something particularly special for Pebble Beach this year. The McLaren 570GT by MSO Concept takes the oddly practical 570GT as its core, then lavishes custom parts including a soon-to-be-commercialized Electro-Chromic Roof upon the potent coupe.
One thing left alone, not that we're complaining, is the engine, a 3.8-liter twin turbo V8 that pushes out 562 HP and 443 lb-ft. of torque through a seven-speed transmission. It's sufficient for 0-62 mph in 3.4 seconds and a top speed of 204 mph, despite also being capable of – with more careful driving, mind – 26.6 mpg under EU testing.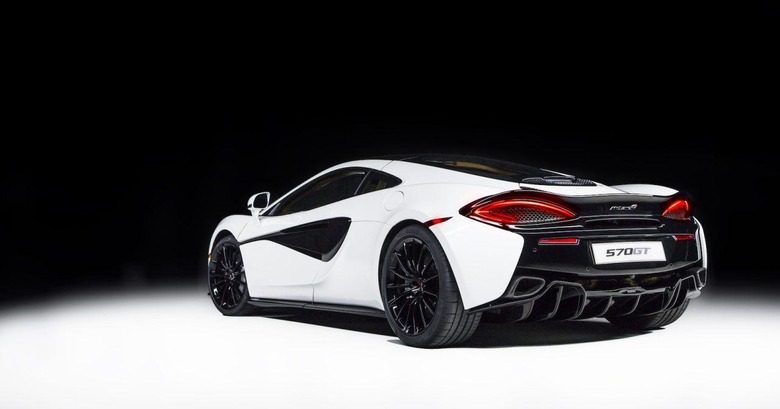 The engine should sound a little more rewarding, however, thanks to McLaren Special Operations (MSO)'s MSO Exhaust system, which borrows tech from the more expensive McLaren 675LT project to make its note more sonorous as the revs pile up. It's lighter, too – by around 30-percent, McLaren claims – thanks to a switch to titanium.
It'll even change color, since the exhaust's heat shields are finished in golden titanium nitride tint, which change color toward blue/purple as the whole system heats up.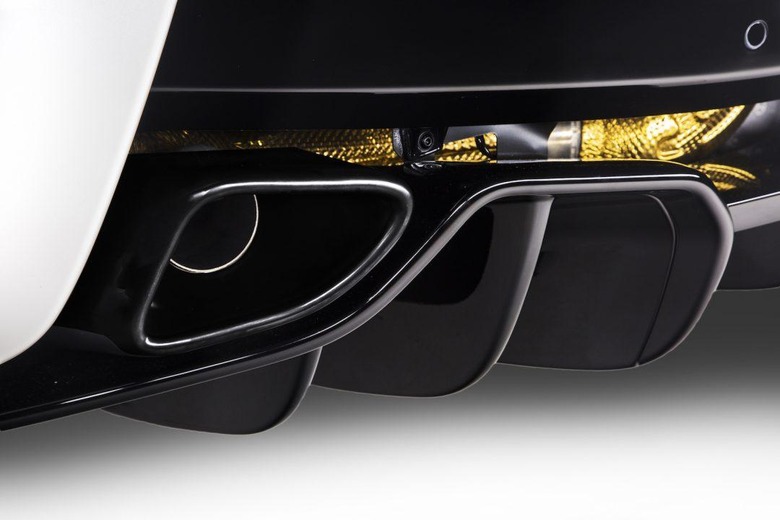 That's a subtle contrast to the Pearl White paint job and MSO Piano Black finish to the wheels, side skirt, and front/rear/door inserts. The sill panels get gloss lacquered carbon fiber inserts.
As for the roof, that's a new Electro-Chromic system which adds a UV-protective interlayer to the regular glass panel, as well as a layer which changes transparency depending on electrical charge. It can be switched through five levels of tint – from dark through to almost clear – with a touch-sensitive panel in the roof lining.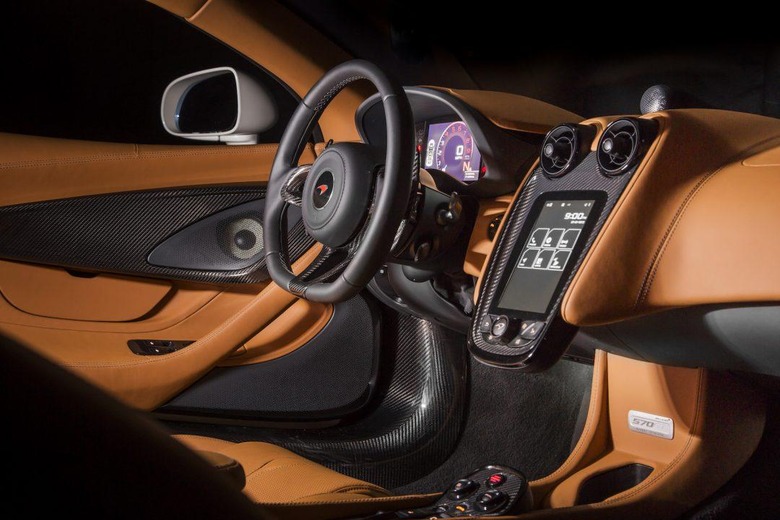 It should help keep the "By McLaren" saddle tan leather interior with further lashings of carbon fiber and gloss lacquer cool under the California sun this week, not to mention the 12-speaker Bowes and Wilkins audio system upgrade.
While the McLaren 570GT by MSO Concept won't go on sale as-is, the automaker says that all of the elements shown off on the customized coupe will eventually be made available as options on its production cars. How much they'll individually add on top of the 570GT's starting price just shy of $200k remains to be seen.