McDonalds photography revealed at Watt International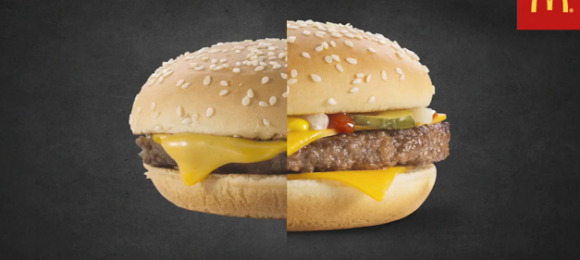 This week the folks at McDonalds Canada have been kind enough to film a short video showing off what the group Watt International has done to make the burger you get in the restaurant look like a masterpiece. While they do mention that most of the shrinkage you see between the photo studio and the real thing is due to the steam effect inside the wrapper or box you get your sandwich in, the largeness of the photographed burger does have a lot to do with positioning as well. Have a peek at the advanced photo setup that makes that flat (yet ever so tasty) burger look like a tower on-screen!
What our friendly Director of Marketing from McDonalds Canada, Hope Bagozzi, does for the world today is to not only actually head to a real McDonalds location to pick up a quarter-pounder burger for reference, she takes it back to Watt International to get it professionally photographed right alongside the same thing prepped for advertisements . What you'll see is not only that they do say they're taking the same exact ingredients to make the new burger as is in the store-made one, but that a brand new bun (not a hot one) makes all the difference.
For those of you looking rather closely at the devices in the video, you'll also notice that Bagozzi is using a BlackBerry PlayBook, that the application she's using is actually just a webpage : YourQuestions.McDonalds, and that they're using an iMac running Adobe Photoshop CS6 in one shot and CS5 in another.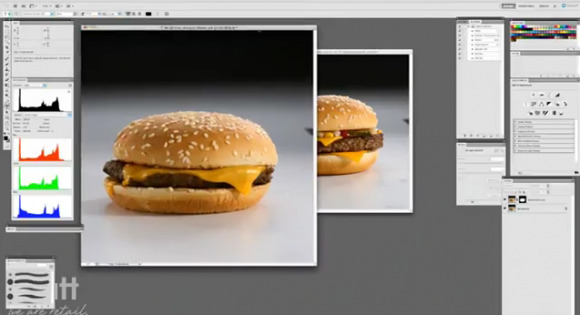 Let us know if this makes the burger more appetizing to you or less – and of course if you are a retail photographer, let us know – we'd love to have a chat!