Adobe CS6 On Sale Now; Creative Cloud Looms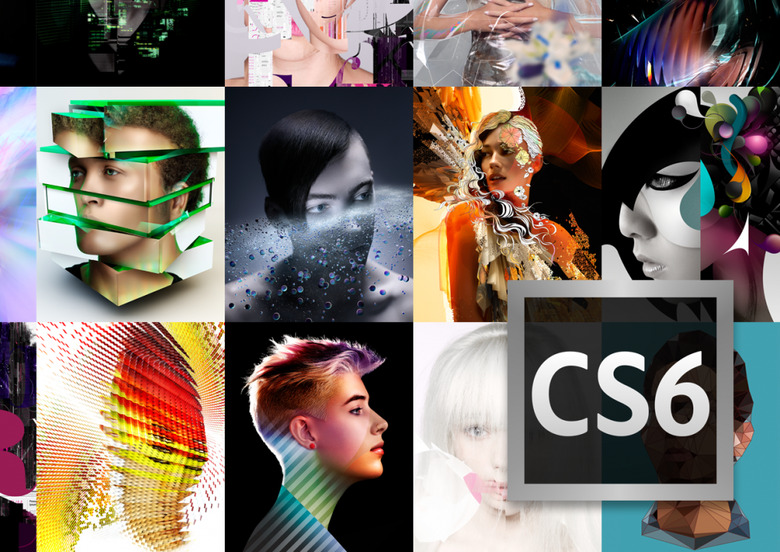 Adobe CS6 has gone on sale, bringing new versions of Photoshop and more, while the company's new cloud and subscription services are expected to launch on Friday. Officially unveiled last month, CS6 includes fourteen apps in total – new or refreshed – with a brand spanking new Mercury Graphics Engine underneath that uses GPU acceleration to boost editing and processing speed.
Adobe expects Creative Suite 6 to be priced at $2,599 for CS6 Master Collection, $1,899 for CS6 Production Premium, $1,899 for CS6 Design & Web Premium, and $1,299 for CS6 Design Standard. There'll also be discounted upgrades for existing owners, along with education versions and volume licensing options.
Introduction to Adobe CS6:
However, the real game changer is likely to be Adobe Creative Cloud, set to launch to the market on Friday, May 11. That's a two-pronged approach by Adobe, with both cloud storage and sync as well as subscription-based access to CS6. Rather than pay the meaty up-front pricing for the new packages, $49.99 per month (on an annual contract) will get you all of the CS6 applications, Adobe's new HTML5 desktop products (Adobe Muse 1.0 and Adobe Edge preview), and integration with the Adobe Touch Apps for tablets.
If you're afraid of annual contracts, month-to-month membership is $74.99, and there's an introductory offer of $29.99 per month access for existing CS3, CS4, CS5 and CS5.5 individual customers. The cloud storage aspect, meanwhile, includes 20GB of space online to store ongoing projects and synchronize work between apps on multiple devices.
More on Adobe CS6's headline features here.