McAfee: Android Malware Problem Getting Worse, Now Most Targeted Platform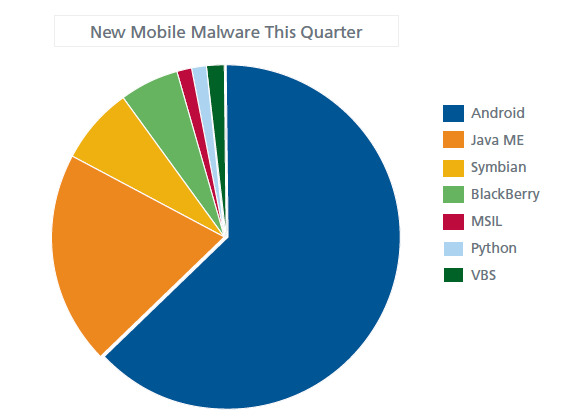 According to a new quarterly report from McAfee, Android has now soared to the top as the most targeted platform for malware. In only three months time, Android has gone from third most attacked platform to the first. Another recent report from Lookout claimed a similar upward climb in Android malware infected apps.
The McAfee report breaks down the percentage of new mobile malware found in Q2 by platform, showing Android to take the majority of the pie, followed by Java ME, Symbian, BlackBerry, MSIL, Python, and VBS. Malware incidences on Apple's iOS have been so negligible that it has not made the list.
McAfee warns that malware is often times hidden in apps that appear legitimate. Hackers can clone an existing app, infect it with malware, and then upload it to the Android Market or another app store. Some of the most common malware files include Jmsonez, Smsmecap.A, DroidKungFu, and DrdDreamLite. If you come across these files on your device, you should remove them immediately.
Most recently, there was a major Android trojan malware reported that had the ability to record phone calls, storing them on your handset's SD card, and then uploading to a remote server.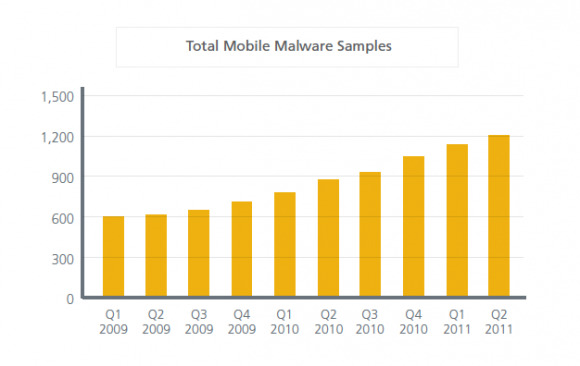 [via Business Insider]