May the 4th be with you: Star Wars Day 2014 on the web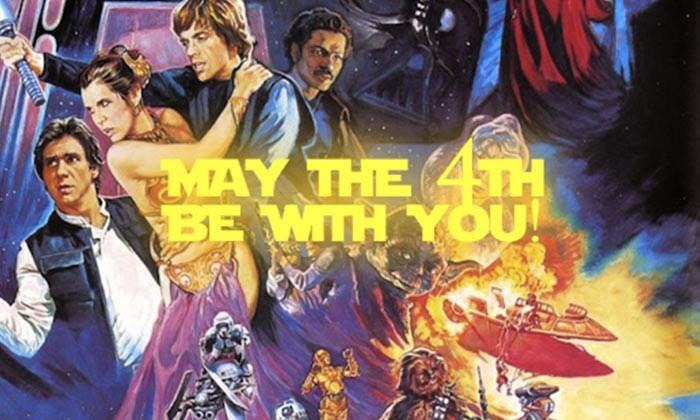 This year more than any before it, it's become apparent that the 4th of May is not only the "unofficial" Star Wars Day for Star Wars fans. This day has caught on for those ready and raring to make a profit – the web-based storefronts of every brand that's got a Star Wars or Star Wars-related object or service for sale is coming out of the woodwork.
Cantina Band Auditions
Sent to the web this weekend is a College Humor-produced segment called Star Wars Cantina Band Auditions. Not only will you see some of the strangest musically-inclined humorists from the past 20 years perform, you'll see Figrin D'an – head of the Modal Nodes – auditioning the lot. Ponda Baba's here to help as well.
Auditioning for the band are Chris Daughtry, Ben Folds, Liz Phair, Reggie Watts, Mark McGrath, Jordin Sparks, Rick Springfield, Weird Al, Lisa Loeb, and mc chris. With mc chris you'll find the classic "Boba Fett" sun in part – we also recommend checking out this (classic) tune in full.
R2-D2 visits Disney (D23 offices)
The folks at Disney aren't ever, ever going to let the world forget that they own Star Wars. This year they're getting in on the "unofficial" Star Wars Day celebration by rolling R2-D2 into D23.
There's nothing extremely secret about this message – but you might find some insight into the next Star Wars movie here anyway. Have a peek and let us know how many Disney references you find.
Star Wars headphones from SMS Audio
We first saw these STREET by 50 special edition Star Wars headphones earlier this year when they first appeared at CES 2014. Now we've got our hands on a pair of the Stormtrooper model.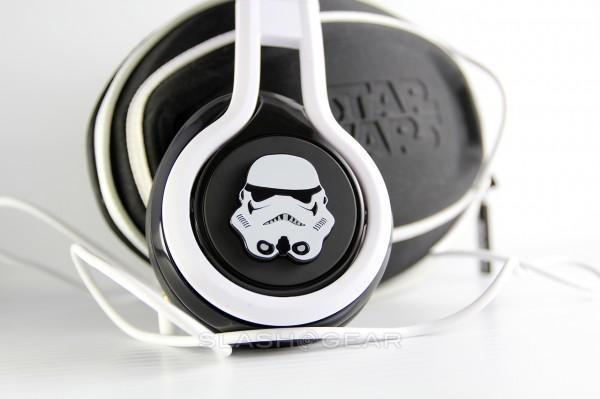 These headphones will be released today for the first time. You'll want to have a peek at our Star Wars STREET by 50 review for more details – for now you'll be happy to know that there are other designs as well. Stay stoked for the Galactic Empire model, Rebel symbol, and Boba Fett's cans as well.
Steam
Over at Valve's video game universe they've got every PC-based Star Wars game worth its salt up in a big ol' package. You can get what'd normally by $99.99 worth of games for a cool $33.99 – or piece them all out if you're not planning on playing 14 Star Wars games any time soon.

If you accidentally decide you want all the games but buy them one-by-one, you'll end up paying $53.58 instead of $33.99 USD, just so you're aware. I've had a difficult time turning down the original classic Dark Forces (2009 style) for a little more than the cost of a soda pop at the grocery store.
LEGO
The LEGO team is having a similar sort of celebration, knocking off between 10 and 50% off normal price points for everything from Star Wars minifig keychains to the biggest and newest Star Wars LEGO sets. You'll also find over-$75 USD buys to bring on free shipping while you're at it.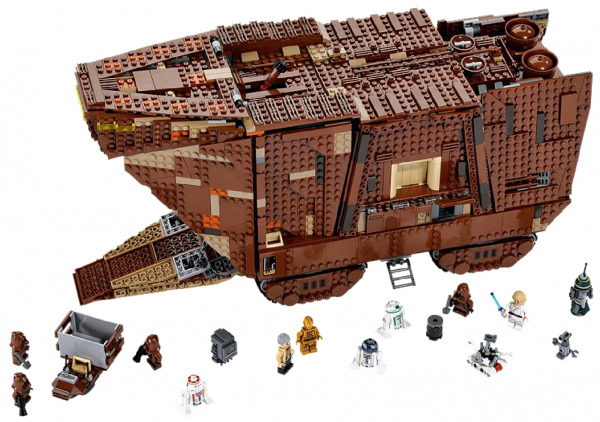 Also appearing this month is the newest LEGO Sandcrawler, which you're seeing above. This beast of a set is a monstrous 3296 pieces in all, making its debut this weekend. This is no cheap endeavor, but you'll get the largest edition of this vehicle to date, and a set of 7 minifigs plus 5 droids – that's 4x Jawas, Luke Skywalker, Uncle Owen Lars, C-3PO (who counts as a minifig,) R2-D2, R5-D4, R1-series Droid, Gonk Droid, and a Treadwell Droid (the spidery-looking character.)
LEGO Star Wars: The New Yoda Chronicles / Rebels Trailer
Today is the first day the LEGO Star Wars: The New Yoda Chronicles will be shown. It'll be shown at 7PM Eastern Time, then again at 7PM Pacific Time on Disney XD. This double-showing will also be host to the first full "Star Wars Rebels" trailer.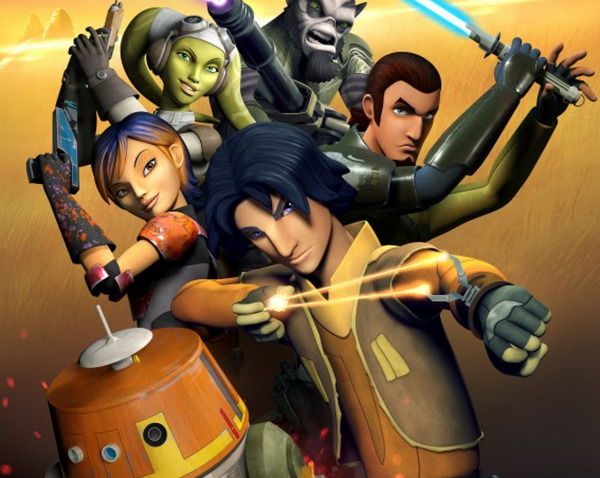 Straight from the Disney Channel first, then to Disney XD, Star Wars Revels will be premiering this fall. We've seen precious little of Star Wars Rebels so far – this'll be the first full "this is actually what you'll be seeing" sort of trailer, as it were. This trailer should also premiere online before the end of the day – or by tomorrow, at the latest.
NASA
In a form very, very similar to that of Disney's special for this day, NASA has tossed out a Star Wars Message with R2-D2. In this case, R2-D2 has stowed aboard a rocket and you'll find him popping up on the International Space Station.
You'll also see NASA flight engineer Rick Mastracchio appearing here as well. The Empire may or may not be involved as well.
There are a LOT more Star Wars celebrations going on today as well – One odd interactive piece – one staff here will be participating in, mind you – works with the Museum of Science Fiction. You'll want to head over to @museum_scifi on Twitter and start watching "Star Wars: The Clone Wars" on Netflix starting at 7PM Eastern Time tonight.
Let us know any other awesome celebrations you're taking part in today as well – we're watching Star Wars all day long, playing with Star Wars LEGO, drinking Blue Milk and eating Wookie Cookies!

BONUS: Mark Hamill hopes he wont get typecast. No worries!