MasterCard and Deutsche Telekom reveal Euro mobile payment plans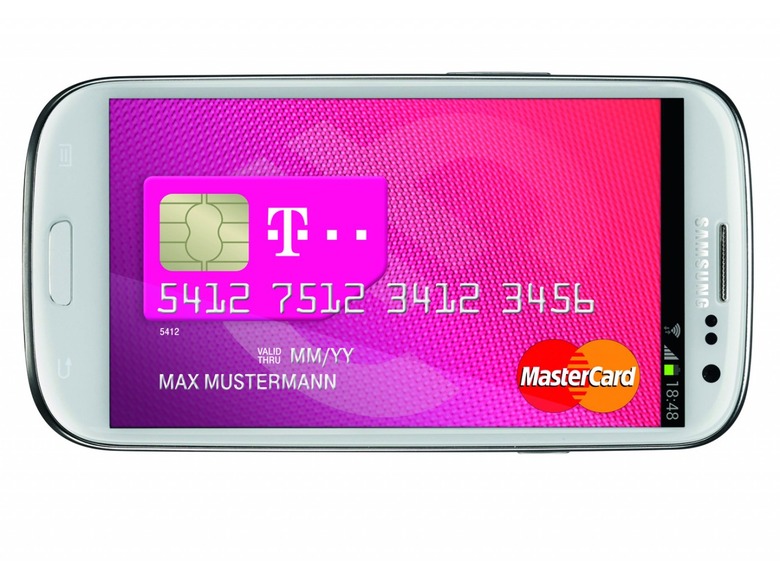 Another day, another mobile payments system, and this time it's Deutsche Telekom and MasterCard inking a deal to roll out first a card/tag approach, followed by a true mobile wallet. The deal will see Poland get the system initially, later this year, followed by Germany; the initial system will use cards and tags for more low-tech payments, but in early 2013 that will be joined by a smartphone-based system.
Meanwhile, the mobile wallet service will also be thrown open to other issuing banks and partners, and both firms have broader European intentions that cover more of the carrier's 93m mobile customers. The MasterCard product will be issued by ClickandBuy.
Unlike some systems, Deutsche Telekom and MasterCard will use a SIM-based approach for their mobile wallet. Functionality will include a text message receipt of each transaction, though we're guessing that there'll be some sort of phone app for checking balance and shopping history too, depending on platform. Coupons will definitely be supported, and the carrier will be installing NFC-enabled payment terminals in stores so as to boost the number of places the system is accepted.
Mobile payments continue to be the nut to crack, with various approaches to the marketplace. Google is reportedly working on its second-gen Wallet system, while Windows Phone 8 will include support for mobile payments over NFC. MasterCard is already working with other partners, most recently demonstrating the PayPass payment system on the Galaxy S II.
However, it could take Apple's entry to the ecosystem to make a dent in it. The iPhone 5, expected to be launched later in 2012, is believed to include NFC for mobile payments.