Mass Effect theme park attraction opens in California in May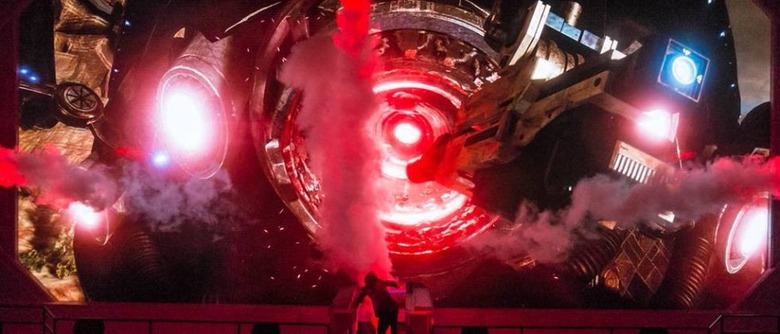 Fans of the sci-fi RPG game series Mass Effect are still in for a wait until the next title sees release in 2017, but at least now they have the option of visiting a theme park attraction to get their fix. First announced last year, California's Great America amusement park will open the Mass Effect attraction on May 18th, just in time for the summer crowds. The attraction was developed in cooperation with Mass Effect's publisher, EA.
The attraction is being hosted inside one of Great America's theaters, so don't expect something akin to an actual ride. Attendees are said to experience an interactive 3D presentation combined with a live performer hosting and "4D effects." Viewers will adventure into space and visit a distant planet, as well as meet "larger-than-life" alien enemies.
Great America and EA haven't revealed if or which characters from the original game trilogy might be featured in the attraction, or if it will have any ties to the next installment in the series, Mass Effect: Andromeda.
There are a number of other game companies getting involved with theme park attractions, including Nintendo and Ubisoft. The attractions are seen as new ways to expose the brands of certain games, as well as provide increased revenue.
While Great America benefits from offering a new attraction based on a popular sci-fi series that many people recognize, EA is also using the opportunity to introduce the Mass Effect brand to new consumers before the debut of a new game, not to mention get existing fans excited. Almost no details about Andromeda have been revealed thus far, but we do know EA has a release planned for early 2017.
SOURCE Great America