Marshmallow Galaxy S5 update live (plus a few more Verizon Android changes)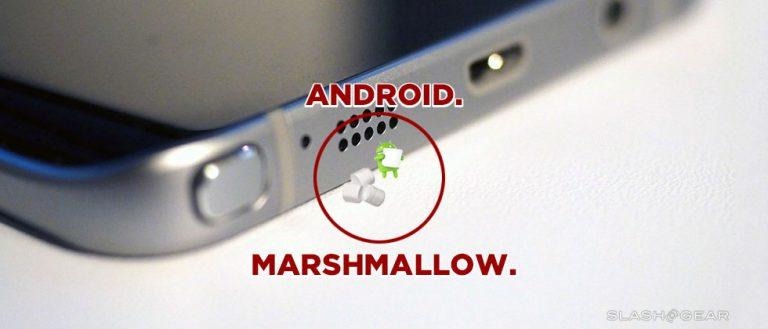 This week Verizon has released a list of current and near-future updates to Android device versions, starting with the Samsung Galaxy S5. At long last, this device has received its update to Android 6.0.1 Marshmallow, just a few weeks (or months) after its closest brethren. As for the rest of the Android universe, we've got some good news and we've got some bad news. Verizon has provided a list of what's happening, what's happened, and what's about to happen.
Verizon has announced that they've got 13 devices currently on (or imminently on) Android Marshmallow. They also suggest that they're going to be bringing Marshmallow to more devices soon. A Verizon representative's exact words were "more on the way soon."
The list you're seeing below is made up of 13 devices Verizon is selling or has sold in the recent past, all of which are on or will be on Android Marshmallow soon. The list, they say, "does not include phones that launched with the software."
1. HTC One M8
2. HTC One M9
3. LG V10
4. LG G4
5. LG G3
6. LG G Pad 8.3
7. Droid Turbo 2
8. Droid Maxx 2
9. Samsung Galaxy S6
10. Samsung Galaxy S6 edge
11. Samsung Galaxy Note 5
12. Samsung Galaxy S6 edge +
13. Samsung Galaxy S5
Does that look relatively comprehensive to you? Verizon also notes this week in a press release that the "Verizon models of Nexus 6 and 7 also received Marshmallow updates."
Devices that Verizon currently carries that are not on the Marshmallow list above include the following:
• LG K4 LTE
• HTC Desire 526
• DROID TURBO (in Ballistic Nylon)
• LG Lancet
• Kyocera Brigadier
• BlackBerry PRIV
• HTC Desire 626
• Galaxy S4
• HTC Desire 612
Basically that's all your HTC Desire devices, a couple of low-end LG smartphones, the original DROID TURBO, Galaxy S4, and a Kyocera low-end device. And the BlackBerry PRIV, which is strangely absent from the list above as it's been updated in April outside of the big V.
For those of you looking for Android Marshmallow updates outside of the lists above, head down our Android Marshmallow and follow your nose!