Marco Polo now available on Netflix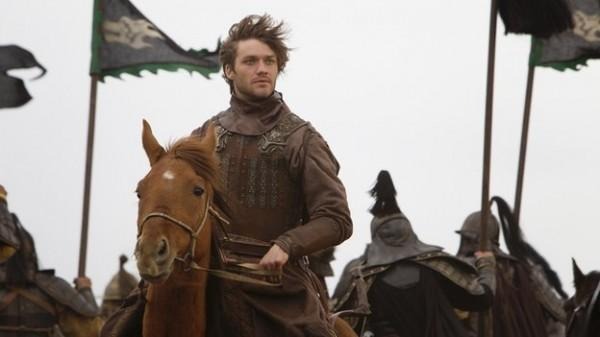 As promised, Netflix launched Marco Polo today, making the first season available for all to enjoy. This is the company's latest original series, and no doubt it is hoping to find the same fame it has with House of Cards and Orange is the New Black. There are ten episodes to watch, all of them revolving around Polo's adventures in Kublai Khan's world.
The show stars Lorenzo Richelmy, Chin Han, and Benedict Wong, and was created by John Fusco. Thus far viewers have found it favorable, with the series sitting at 4.4 out of 5 stars with 450+ ratings. All episodes are rated TV-MA.
Netflix has this to say about its series:
Marco Polo is an epic adventure that follows the early years of the famous explorer as he travels the exotic Silk Road to the great Kublai Khan's court. But Marco soon finds that navigating the Khan's world of greed, betrayal, sexual intrigue and rivalry will be his greatest challenge yet, even as he becomes a trusted companion to the Khan in his violent quest to become the Emperor of the World.
This is only the start of what will could end up being more than a dozen original series, if recent comments made by the company's Ted Sarandos are anything to go by. Netflix is also rolling out a slew of new content over the course of this month, among it being the acclaimed series Black Mirror.
SOURCE: Netflix