MAINGEAR brings Haswell to the custom-built gaming space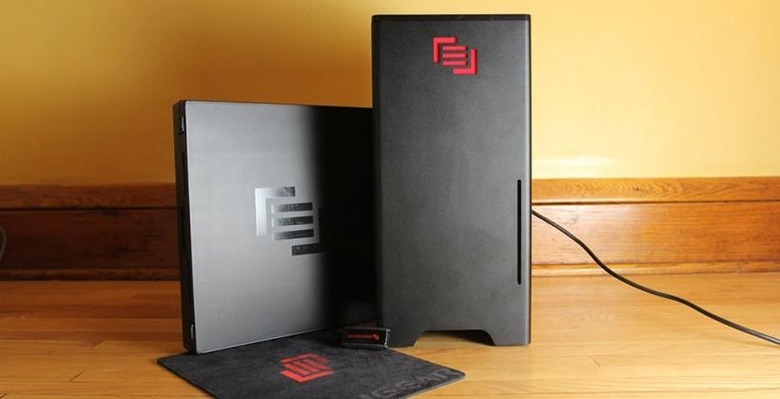 The team at MAINGEAR have this week let it be known that they'll be offering 4th generation Intel Core i7 "Haswell" processors in both desktop and laptop machines. Bringing this technology to the SHIFT, F1131, Potenza, and Vybe on the desktop end of the spectrum and the Nomad 15 and Nomad 17 in laptops, MAINGEAR is making it clear that they intend to remain on the cutting edge in custom gaming rigs. Intel's 4th generation Core "Haswell" processors will be appearing first on the 4th of this month at Computex.
Where MAINGEAR's business lives well within the bounds of the gaming universe, they've expressed their excitement this week over not just performance, but power efficiency, next-generation connectivity, and security features offered by the Haswell generation of Intel architecture.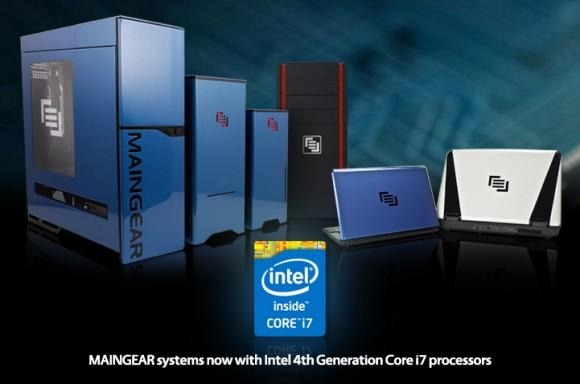 Performance gets a boost in MAINGEAR machines with Haswell's ability to work with overlocking independent of other system components. Power efficiency is a mainstay of the Haswell generation as Intel continues to emphasize the trend toward mobile machines – here offering 10 day battery life on MAINGEAR notebooks in connected standby (for example.) Compared to the first generation of MAINGEAR machines working with Intel Core technology (that's 1st gen Intel Core, too, mind you), they say users will be working with 42% less power draw – not that you're still using a system from several years ago, right?
But of course you are – which is exactly why you'll see more than one comparison in the next few weeks to the first generation of Intel Core processor technology. Performance, says MAINGEAR and Intel, has increased 236% since the first generation – that's a whopping bit of change – one you'll likely notice if you are, indeed, switching from such an "old" system.
Intel's Haswell generation of processors are bringing MAINGEAR systems up to speed with automatic connections to wireless hotspots as well as wireless streaming of HD and 3D video and games to your TV with Intel Wireless display. Security gets a boost with Intel's new security features, enabling users to lock devices down and bring on aid with recovery – like freezing your partner and taking that Alien out of them when you get back to Earth.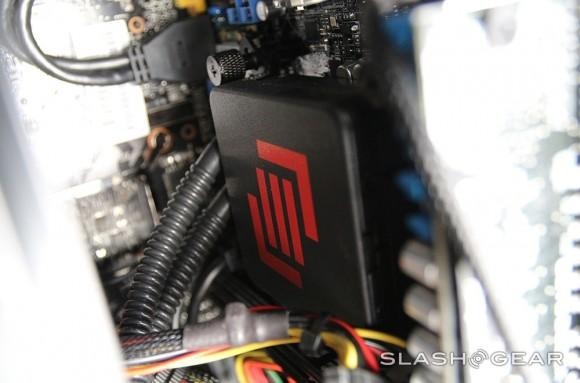 You'll want to have a peek at our MAINGEAR Potenza review from last year to get a peek at the hardware within. Here lies some heavy metal business on the outside, big-name gaming on the inside.