Mad Catz M.O.J.O. ready to roll on December 10th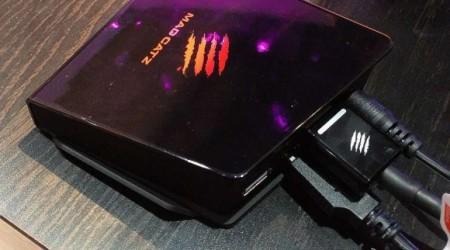 Ready to take a bite out of the burgeoning Android-based console gaming universe, the folks at Mad Catz have revealed the pricing and release date for the M.O.J.O. miniature gaming console. We first saw this machine up close and personal earlier this year at the E3 gaming convention – here we're to understand that it's better than ever, working with an NVIDIA Tegra 4 quad-core processor, NVIDIA Tegra Zone for games, and the Google Play media store for access to all things Android.
The release of this machine has certain connotations for the likes of previous generation Android console releases like the Ouya – namely an out-doing of the lot of them with specifications alone. Here we've got Bluetooth 4.0, Wi-fi a/b/g/n, and HDMI out for full 1080p support. You'll be working with a single USB 2.0 port, a single USB 3.0 port, and a 3.5mm headphone jack as well.
Above you'll find Alex from Mad Catz giving us a full tour of the M.O.J.O. back when it was still tagged with a "Project" at the beginning. Now you'll find a 100Mbit ethernet socket, a full microSD card slot for storage expansion, and 2GB of RAM as well.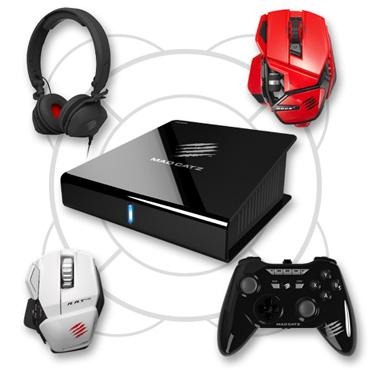 Included with this machine you'll find a wireless C.T.R.L.R Mobile Gamepad working with two AAA batteries, a travel clip, and a USB Nano dongle to connect to the back of the console. This device also comes with a 4.9-foot HDMI cable so you'll be able to connect right out of the box. Running Android 4.2.2 Jelly Bean also means you'll have access to Google services like Google Now, Google Search, and Gmail. This whole package also comes with a cool $250 price tag as well.
This official Mad Catz piece of equipment is able to connect with a wide variety of accessories from the brand, Bluetooth, USB, and headphones alike. Have a peek at our Mad Catz tag portal for a look at everything that'll connect with the M.O.J.O. and stay tuned as we have a closer look at this system soon!