MacBook Pro sales stalled until refresh; Resellers warned over mysterious stock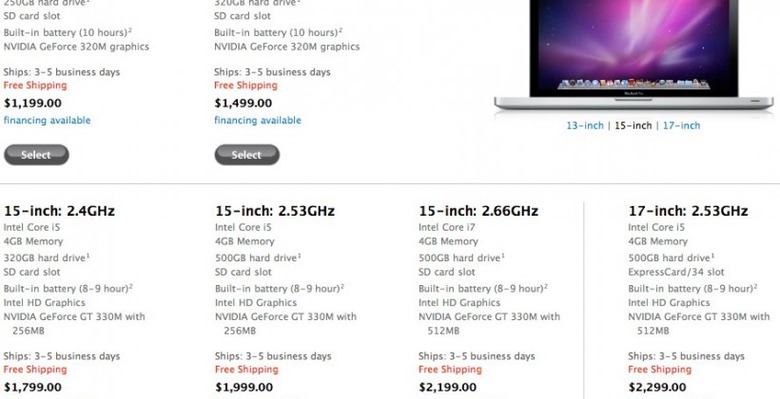 Apple is now showing 3-5 day shipping estimates for all US MacBook Pro notebooks, lending further weight to speculation that the company is planning a full-scale refresh of the range later this week. New models are expected to debut on Thursday, and in fact are already believed to be in-stock – though not on sale – at some large European resellers, under threat of Apple excommunication should the vendors open the sealed packages early.
Extended shipping times from Apple's online store were first spotted last week, though only for certain MacBook Pro SKUs. Over the weekend, however, that has extended to cover all of the models.
Meanwhile, AppleInsider's sources claim sealed product pallets have begun arriving at international resellers, informing them that the new stock must remain untouched until a subsequent announcement is made. Resellers are apparently being told that Apple will pull the license of any vendor which tampers with the shipments ahead of the announcement. European MacBook Pro supplies have apparently been practically non-existent for resellers since the beginning of February.
[via 9 to 5 Mac]