MacBook 'Brick' photos continue to leak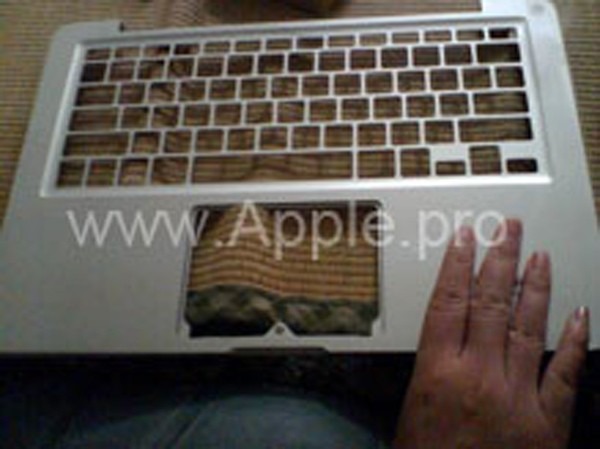 More photos purporting to be of Apple's upcoming MacBook "Brick" refresh have emerged, with a similar casing design to yesterday's MacBook Pro shell but intended for a smaller display size.  The photos show another MacBook Air-inspired keyboard, together with a similarly larger trackpad as that ultraportable, but the hinge design is different and the side-views show an optical drive that the Air lacks.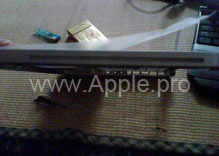 The rumor is still that these are examples of a new manufacturing process Apple is beginning to use, whereby MacBook casings are formed from solid aluminum blocks by laser-guided water-jets.  There has been some controversy over whether this is actually the case; the shells photographed do have grooves near the edges, which could suggest separate side panels rather than integrated.
If accurate, the recent spate of photos suggests that the predicted upcoming MacBook event will see range refreshes both in the MacBook and the MacBook Pro lines.  That would be a significant upgrade, and bring at the least certain elements of casing design into line with the MacBook Air.  The original suggestion was that the MacBook event would take place on October 14th; as we approach the end of the week, that date looks increasingly unlikely.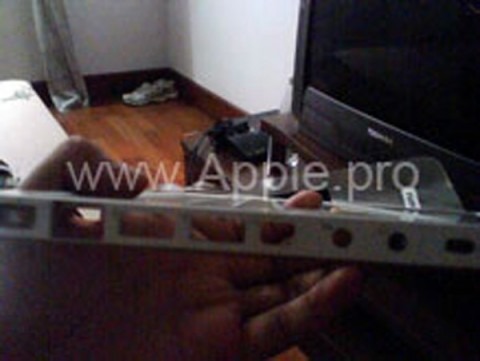 [via Mac Rumors]