Mac Mini 2014 Released At $599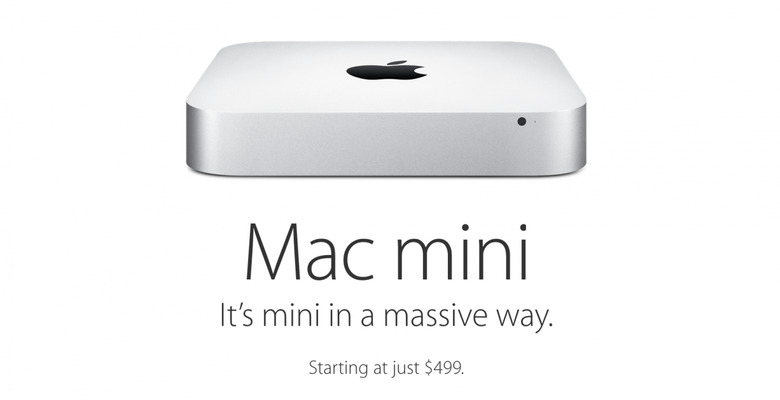 This week details have sprung up on the next generation Mac mini, a device which brings the Apple OS X desktop world to monitors of all sizes. This device works with 4th-gen Intel Core processors, 802.11 ac Wi-Fi, and two Thunderbolt 2 ports. It looks rather similar to the Mac mini we know from the most recent generation – slim, small, simple, and gray. This device will sit alongside the newest iMac model with Retina display as the two desktop titans in Apple's range.
OS X Yosemite will run on this device right out of the box. This should come as a given since Yosemite will be allowed to be downloaded for free as of this afternoon for all Apple desktop users.
Alongside 4th-gen Intel Core processors, the Mac mini will work with Intel Iris and HD Graphics 5000. This device also works with PCIe-based flash storage under the hood.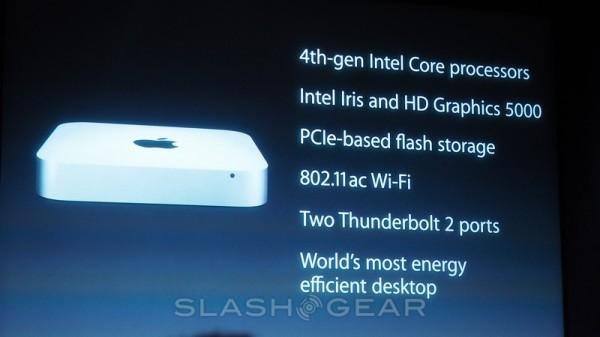 This device also has four USB 3.0 ports, a single HDMI out port, and Bluetooth 4.0. Gigabit ethernet is included, as is up to 16GB of memory and up to a 1TB hard drive.
Apple suggests that this newest Mac mini will be the "world's most energy efficient desktop." We shall see when we get our own review unit in sooner than later!
Until then you'll have to tap around on Apple's online store looking for this device as it'll be launching later today. The base model Mac mini will be released for $499 USD – that's $100 cheaper than the most recent model Mac mini which started at $599. How about them apples?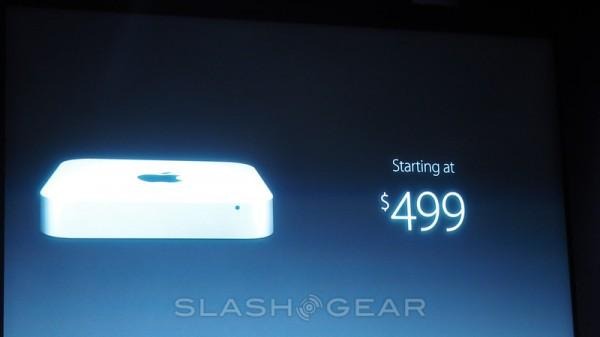 Meanwhile the iMac will start at $1099 and the most expensive Mac Pro you can get starts at a cool $3999 – it's all up to you how much you want a Mac and what it'll do.