OS X Yosemite Out Today, Brings Full Suite Of Features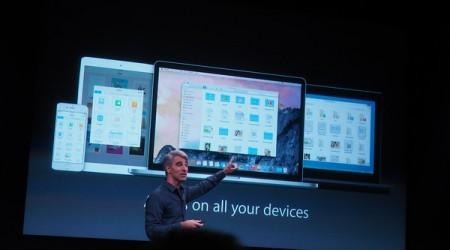 OS X Yosemite — Apple's newest desktop operating system has been known and in progress since WWDC earlier this year. At their event today, Apple says that over one million people have signed up for the public beta, which was designed to get a more grounded set of feedback from actual users. Even better, OS X Yosemite is coming out today. In fact, once you're done reading this article, you might want to go check for the update! There's a lot of great new features in OS X Yosemite, so you'll definitely want to snap it up.
Aside form some aesthetic tweaks, OS X Yosemite packs some awesome usability features. Search now gives info about what's on your device, but also what's on the web. Sound familiar? That's right, just like iOS 8!
Also, notification center is improved, and finally gives you reason to use it in OS X. Like so much of OS X Yosemite, it's git widgets and things — just like iOS 8. The similarities are purposeful, as Apple wants to make moving from phone to computer easy.
There's also iCloud Drive, and some neat things like handoff and continuity. You can take calls on your desktop now using the iPhone as a backbone, which also relates to SMS, too.
Available today, Yosemite is another free release from Apple. We'll have a full review coming later on today, so be sure to check back and find out all the gritty details about OS X Yosemite after you download it!