Lytro camera hits UK as rivals ready their retorts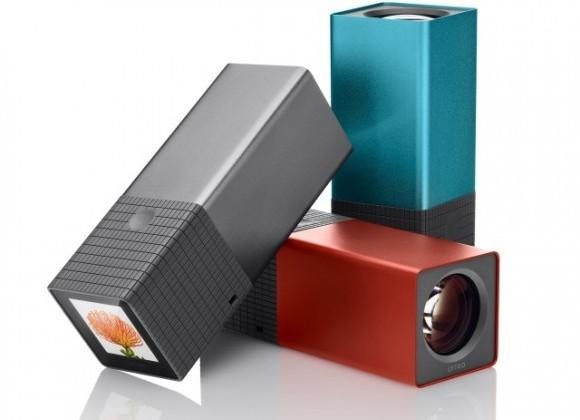 Lytro has landed in the UK, with the clever light-field camera finally up for sale, though rivals have already begun to circle. The camera, which allows the user to focus on different parts of the frame after the image has been taken, by recording the angles that light hit the sensor, went on sale in the US in early 2012, and was hailed as somewhere between a curiosity and a real advance in photography.
Where normal cameras fix their focus before they shoot a frame, Lytro works on a different principle. Its patented lens and sensor assembly can measure not only the point at which light strikes the CMOS, but the angle at which it hits. By preserving both those elements, Lytro's software can recalculate the focal point across any point in the image.
In the UK, the 8GB Lytro will be offered at £399, in grey, blue or pink. A second version, in red, will offer 16GB for £469.
Lytro recently released an iOS companion app for the camera and in the process activated its previously-dormant WiFi support. The app supports browsing what photos have been taken by the camera, as well as playing with the adjustable focus from your iPhone's display, and then sharing the images.
However, the photography market hasn't stood still since Lytro's launch. For instance, Bell Labs has been working on a lensless camera that can do similar post-photography editing, while likely more closer to market at Pelican Imaging's camera array sensors which we're expecting to show up in Nokia handsets.
Lytro's camera will go on sale in the UK from July 22.