Lyft Self-Driving Car Plans Put It In The Big Leagues [Updated]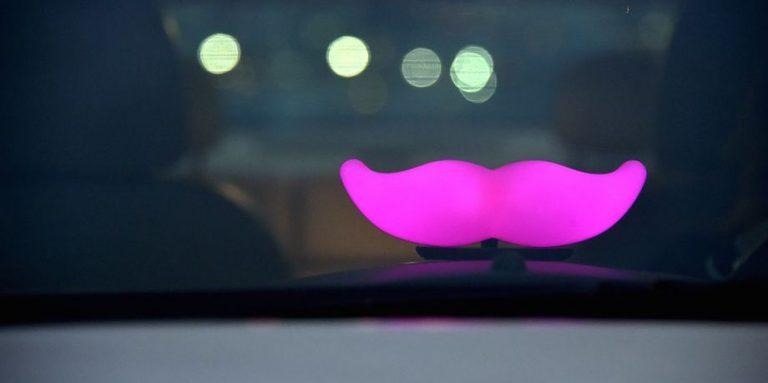 Lyft is developing its own self-driving car technology, joining rideshare rival Uber and a host of automakers in chasing driverless vehicles. The company is opening a new self-driving research facility in Palo Alto, CA. over the next few weeks, Lyft announced today. However, where other companies have closely guarded their autonomous tech, Lyft is taking a very different approach.
That's the Lyft Open Platform Initiative. It builds on what the company argues is one of its relatively unique advantages: the sheer quantity of real-life data its drivers are collecting every day. With nearly a million rides every day, Lyft says, that's a valuable trove of scenarios self-driving car AIs could learn from.
Now, Lyft itself will be producing a system for autonomous vehicles based off that data. It envisages a combination hardware and software kit, with which third-party manufacturers such as automakers could easily upgrade their cars to delete the driver. The company has already inked a deal with Jaguar Land Rover to supply such technology.
The tougher side of that will be the software. That'll include computer vision algorithms, mapping AI, and all of the various systems for pulling together inputs from a range of sensors. The hardware side will consist of off-the-shelf cameras, processors, and radar scanners, among other things, likely from established tier-one suppliers.
That's a different approach to how some of Lyft's rivals are tackling the autonomous challenge. Alphabet's Waymo and Uber, for instance, are currently locked in a patent battle over allegations of design theft around homegrown LIDAR laser scanning technology. By opting to build such sensors – which are usually the single most expensive piece of hardware autonomous cars rely upon – the goal is to cut the price from existing models, and help make the vehicles themselves more affordable.
Lyft isn't alone in picking a section of the self-driving car problem to tackle. Apple, though long rumored to be working on the so-called "Apple Car", is now focusing on an autonomous car system that third-party players could adopt. That may not give full control of the experience, but it's a relatively safe strategy given the challenges involved in trying to produce an entire vehicle. Plenty of startups have waded into that arena and discovered it's a fast-track to burning money, with struggling LeEco the most recent casualty.
According to Lyft, its autonomous project has been a work-in-progress for the past eighteen months. It'll be aggressively recruiting a team of engineers to the new Palo Alto facility, though it will continue to support third-party users of its Open Platform Initiative. For automakers, there'll eventually be the option to use some or all of the homegrown autonomous system, though Lyft says it has no plans to make its own car.
Update: In a Medium post, Lyft VP Engineering Luc Vincent explains more of the background to the work. "To be clear, we aren't thinking of our self-driving division as a side project. It's core to our business," Vincent writes. "That's why 10% of our engineers are already focused on developing self-driving technology — and we'll continue to grow that team in the months ahead."
Lyft has dubbed the new center in Palo Alto the "Level 5 Engineering Center," a reference to the definition of Level 5 autonomy for self-driving vehicles. Currently, the company uses feedback from the Lyft app its drivers rely on for instructions and navigation for data on each trip. However, the former Google engineer suggests, the future will see new sensors being included on vehicles used with Lyft.
"For example, we gain insights into factors like traffic patterns, demand hotspots, and driver utilization by region," Vincent explains. "Going forward, we see great opportunities to add more sensing capabilities to Lyft vehicles, which makes it possible to build High Definition 3D maps, while quickly collecting training data for self-driving cars at large scale."
The goal is a so-called "hybrid network" with autonomous and human-driven vehicles coexisting. When a user requests a ride, the system will decide which of the two is most appropriate and dispatch it accordingly.