Lutron Aurora Philips Hue dimmer is the smartest smart-switch yet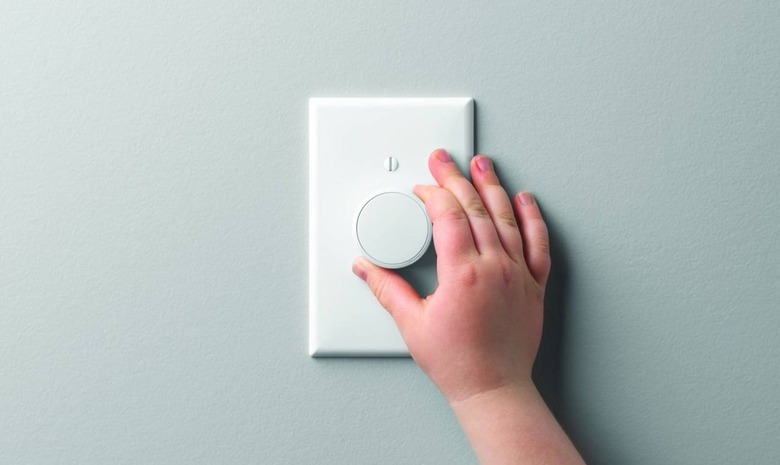 Philips Hue smart bulbs inadvertently cut off from the network could be a problem no longer, with Lutron launching an Aurora dimmer accessory that also prevents accidental switch-offs. Hue bulbs are now a mainstay of many smart home installations, however they typically come with one lingering problem. For the bulbs to work, the power must remain switched on.
That means the traditional wall switches can't be flipped, else the Hue bulbs lose contact with their bridge and can't be operated through the app. If you're the sort of tech-savvy person installing smart bulbs in the first place, that might be a fairly straightforward thing to bear in mind. If, though, you have family members or guests who aren't so mindful, they could easily shut off the lights and then wonder why all the clever color- and brightness-changing doesn't work any more. Lutron's new Aurora smart bulb dimmer aims to address that.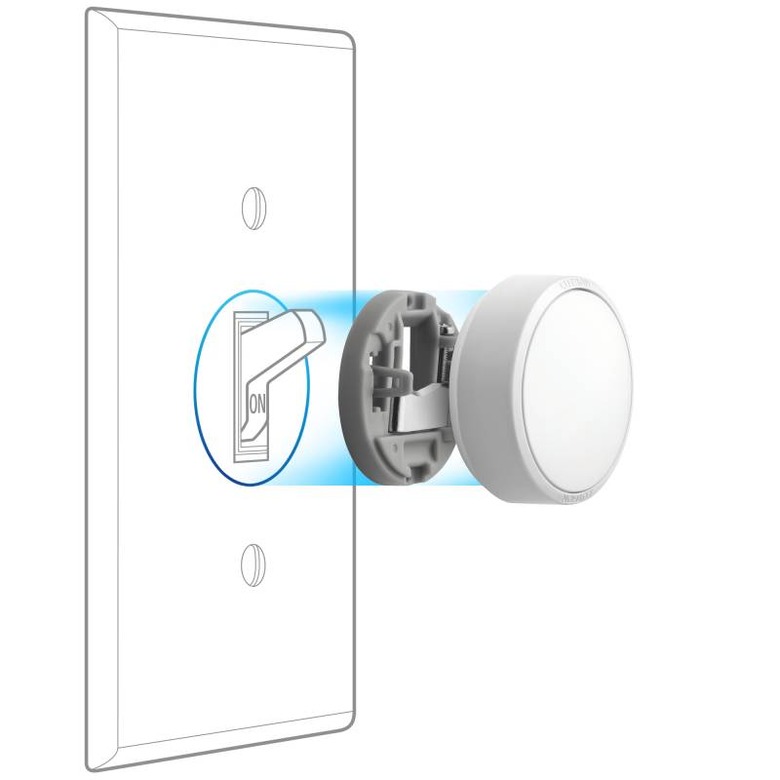 It's Lutron's first product after joining "Friends of Hue," the program designed to broaden the connected bulb ecosystem in ways that Signify and Philips might not be able to. Last August, for example, a trio of new light switch companies joined the club, with an array of smart switches that could fit into a standard mounting plate. Other companies contributed different light fixtures.
Lutron Aurora is the oddly compact answer. It's a circular knob that fits directly over a standard toggle-style light switch. In the process, a mounting plate locks that switch into the on-position, stopping the Hue bulbs from being accidentally disconnected. Lutron claims the whole thing can be installed in two minutes, with only a screwdriver.
The knob itself is a battery-powered Hue controller. It can be pressed to turn the lights on and off, as well as rotated to dim them. The CR2032 battery lasts for up to three years, Lutron says.
Usefully, the Aurora doesn't actually require a Hue bridge to work. Although you can pair it with the second-generation Hue bridge – i.e. the square model, not the original round version – it will also work in standalone mode, and control up to twelve connected bulbs. Multiple Lutron Aurora dimmers can be used in a single Hue-equipped home.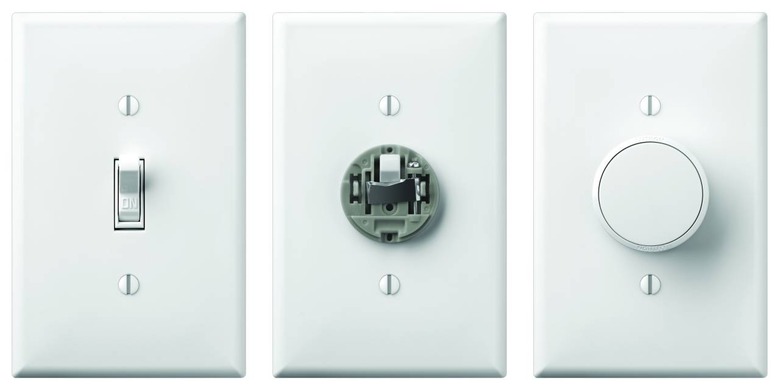 It's not the first switch for Hue that we've seen, of course. The Hue Tap, for example, offered a completely battery-free way to trigger different lighting scenes all the way back in 2014. However its circular shape didn't exactly look like a familiar light switch for guests to use, and nor could it be installed in a way to prevent existing switches from being inadvertently toggled.
Come 2015, meanwhile, the Hue Wireless Dimming Kit offered a remote control which could be more readily wall-mounted. It certainly looks more like a traditional switch, but again, it doesn't prevent those switches from being used.
The Lutron Aurora is up for preorder now, priced at $39.95. It's expected to ship in June.