Lumus DK-40 hands-on: Glass put on notice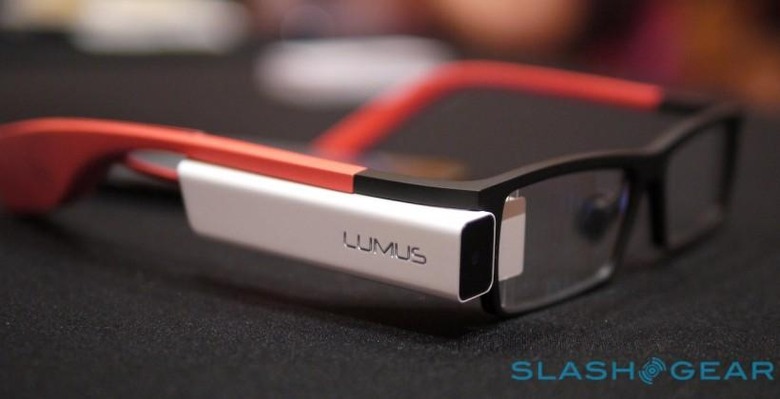 Lumus has brought its DK-40 wearable to CES 2014, showing off the new developer unit in public for the first time. The monocular headset is, like Google's Glass, an Android-powered wearable computer, but whereas Glass floats a small window for notifications and such in the upper corner of your eye, the DK-40 actually overlays a full VGA digital image over the right eye instead. We grabbed some hands-on time to see whether it lived up to our expectations from the original prototype we tried all the way back in early 2012.
The headset, on show at ShowStoppers, uses Lumus' new projector lenses, which now support VGA resolution and 25-degree field of view (versus, say, Glass' 15-degree). It's full color, but what makes it special is the fact that it's integrated into your line of sight: Lumus had a demo with different images "pinned" around the room, with the DK-40's six-axis motion tracking used to change the picture as you move your head around.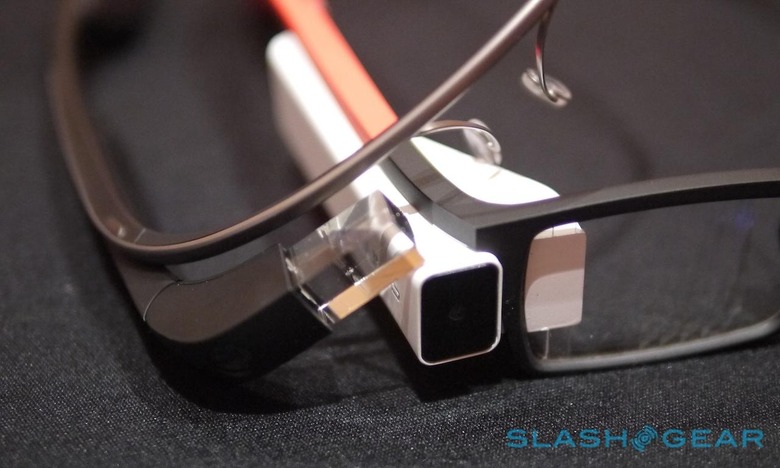 Some basic controls are on the bottom of the eyepiece – which also includes a 5-megapixel camera – but Lumus also has an Android app which works as a remote control. Still, the glasses are effectively self-sufficient: there's a full Android device built in, along with a battery that, app-depending, will run for up to four hours on a single charge. As with Glass, it's built into the right arm of the non-folding frames.
Lumus DK-40 hands-on video:
Lumus' approach has been a more subtle one than Google's, and has the benefit of supporting prescription lenses more readily too. The company – which has a history of providing optical systems for the Air Force to use in fighter jet HUDs, among other things – has a range of slot-in lenses which it could use to give those blessed with poor eyesight the same experience as those with 20/20 vision.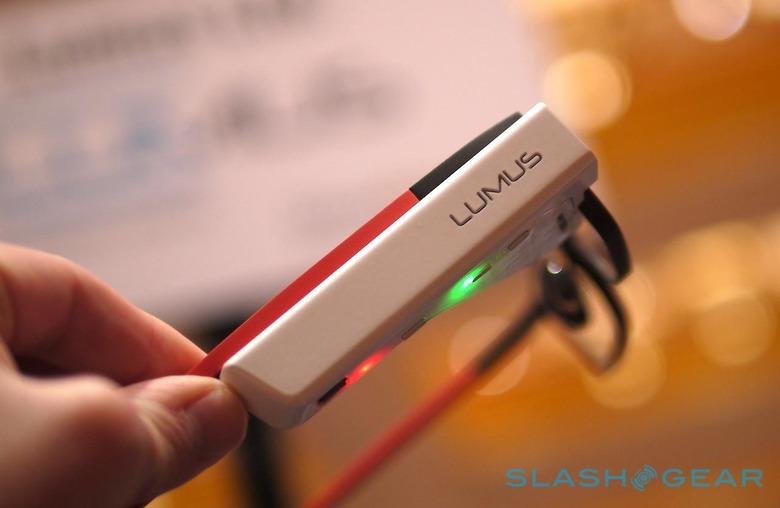 Even with the very basic demo apps, the DK-40 is mightily impressive. The eyepiece is clear when you want it to be, and bright enough to see detailed color images or monochrome signs when they're generated by the projector system. It's also surprisingly light, though obviously any production version from one of Lumus' (unannounced) hardware partners would probably differ.
We do at least know one partner. Meta, the start-up which has roped in "father of wearables" Steve Mann and augmented reality pioneer Steven Feiner, is using two of the eyepieces for its headset, as it tries to replace not only your phone but your laptop with a digitally immersive world.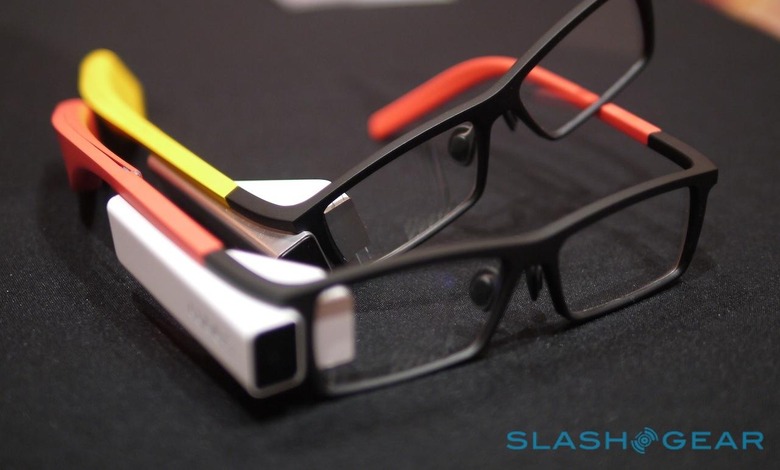 Unfortunately, Lumus isn't going to be selling the DK-40 to the general public. When the first units go out in March 2014, they'll be headed to the company's initial partners to try to encourage developers to create apps for the platform. However, initial response has been so positive, the company tells us, it's considering another run closer to the end of the year, which will likely have broader availability.
How much it will cost is unclear, though last time we asked Lumus pointed out that it's very much early days for the system and so will be priced accordingly. We'd guess that means somewhere in excess of Glass' $1,500, though of course for a more advanced optical system.