LUMOback team grabs $5m funding for new body sensor tech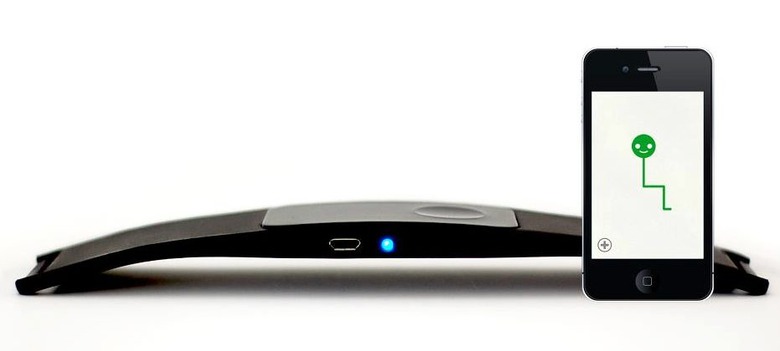 Posture tech company and Kickstarter success story LUMO Body Tech looks set to save even more people from slouching, with a new $5m round of funding promising a fresh range of body-worn sensor tech. The company – which more than doubled its $100,000 Kickstarter goal for the LUMO back strap, which tells your smartphone if your posture isn't perfect – has another $5m in the bank, including cash from Eric Schmidt's investment fund; with the first LUMOback bands shipping in November, the company says it plans to use the new money to develop a broader range of sensors.
Although details on the new sensor line-up are scant, there's still plenty of points on the body which could be tracked for health reasons and more. "They're going to be products that help you with other aspects of your movement for health," CEO Monisha Perkash said of the developments, "but also performance and avoiding injuries."
For the moment, though, the LUMO team is focused on meeting existing orders of the original strap. Shipments to Kickstarter backers began last month, while new orders are promising a 1-2 day shipping time. The strap is priced at $149, and comes with a companion smartphone and tablet app which tracks your movement. A vibration sensor in the LUMOback itself warns you of poor posture if you're not watching your phone.
Wearables and body tracking have become big business, with a number of high-profile brands entering the field. Nike has recently "gamified" its Fuelband system to encourage wearers of the tracking bracelet to compete with friends, while Jawbone's UP made a return to the market after a disastrous first-attempt in 2011.
[via GigaOm]