Nike unveils NikeFuel Missions game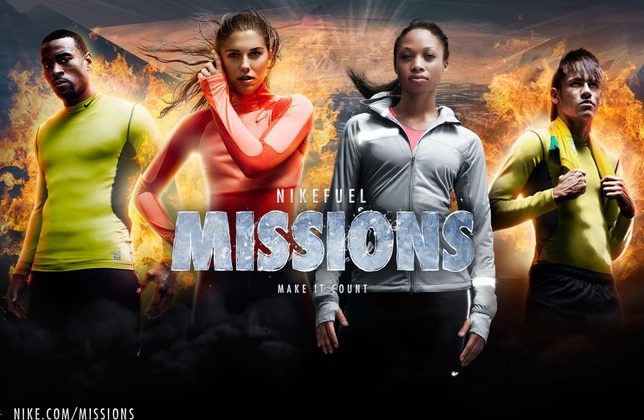 The Nike+ FuelBand has been around for a long time. The device is a bracelet that people wear on the wrist during activity or exercise to track all sorts of metrics. The bracelet tracks things such as calories and counts steps. The bracelet sells for about $150 and is available in multiple colors.
Compatibility for the bracelet is with most iPhone models and other smartphones. Nike has announced new NikeFuel Missions as the newest content in the Nike+ FuelBand story. NikeFuel Missions is the first game to use the wearable bracelets to unlock levels and content.
The game is powered by the user's everyday movement and uses the NikeFuel bracelet to track and monitor the players progress. Players can choose a difficulty level and be challenge to earn a specific amount of NikeFuel to move to the next level. The game can be played with any device that collects NikeFuel, including the FuelBand I've already mentioned.
Players are greeted by a Nike athlete for each mission. The athletes include Calvin Johnson, Allyson Felix, Alex Morgan, or Neymar Jr. These athletes provide advice and suggest products to help her battle elements get to the next mission. Users are able to sync after each mission using the Nike+ device.