Lucky Tesla Model 3 buyers score Golden Tickets to Gigafactory opening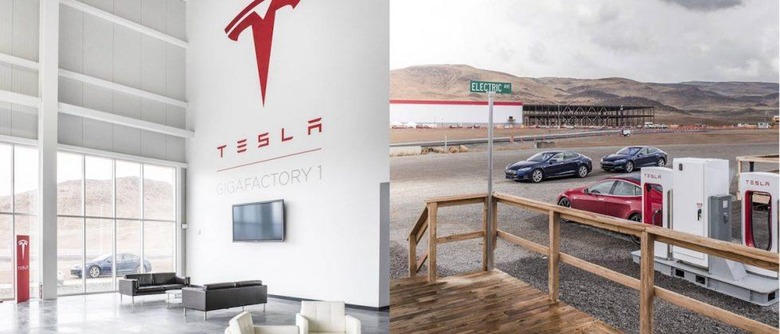 Now that Tesla has scheduled July 29th as the date of the grand opening ceremony for its massive battery-producing Gigafactory in Nevada, it's probably every electric car enthusiasts dream to attend. Unfortunately, unless you're considered a Tesla VIP, the only other way to get invited was to pre-order the company's new Model 3 sedan, and even then you had to among the 12 super lucky ones to receive a "Golden Ticket." Yes, Tesla is taking a page straight out of Willy Wonka and the Chocolate Factory.
The Elon Musk-run company held a secret drawing, randomly choosing 12 people from among the 150,000 or so who pre-ordered a Model 3 on the day it was announced. The winners were notified earlier this week by email, and not only do they get to be among the first to visit the Gigafactory, but they're treated to round-trip economy class airfare, transportation, and hotel accommodation in Reno, Nevada.
It seems the only other way to get invited was to be considered a VIP, which includes Tesla Model S owners who referred five people who went on to purchase a car from the company. They must've been very convincing, or have lots of friends with deep pockets.
In actuality the Gigafactory began limited operations several months ago, but is currently only a little over 15% complete. As one of the largest buildings in the world, it's expected to be finished in the year 2020, when it will go into full production capacity, producing 35 gigawatt-hours of battery capacity per year.
SOURCE Electrek