Lucid Motors' Air price confirmed as EV maker puts BMW on notice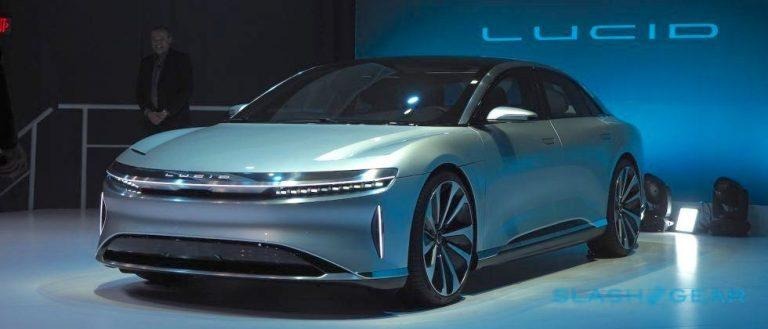 We knew Lucid Motors' Air was going to come in a super-exclusive, super-expensive configuration, but now the electric car company has spilled the details on its cheapest model. Unveiled back in December 2016, the Air is the first vehicle to use Lucid's modular electric powertrain. A luxury sedan, it'll go head-to-head not only with EV heavyweight Tesla, but BMW and Mercedes-Benz, too.
Indeed, it's the Germans that Lucid Motors is specifically targeting with today's pricing announcement. According to the pitch, the Air will deliver more comfort, a better interface, and greater performance than "comparably priced" cars from either BMW or Mercedes. And what that price is, exactly? We know that too.
The entry-level Lucid Motors Air price is $52,500, though that's with the federal tax credit taken into account. Without that $7,500 credit, you're looking at a clean $60k. Of course, different states have their own incentives which could take it lower still: California, for instance – where Lucid is based – offers a $2,500 incentive on select cars.
The base Lucid Air has 400 horsepower and is rear-wheel drive. The automaker says that it has a 240 mile range on a single charge, and "all hardware necessary" for autonomous driving. Still, that's only on the Lucid roadmap right now, and won't won't be available anytime soon.
Standard spec includes two trunks – one up front, one in the rear – for a total of more than 32 cubic feet, 12-way power front seats, a rear bench seat (for a total of seating for five), and ten airbags. It has an aluminum roof rather than panoramic glass, four cabin displays – three of which are touch – and a 10-speaker audio system. Lucid's fancy multi-lens array headlamps are included too, as are 19-inch wheels and the promise of future features being added by over-the-air (OTA) updates.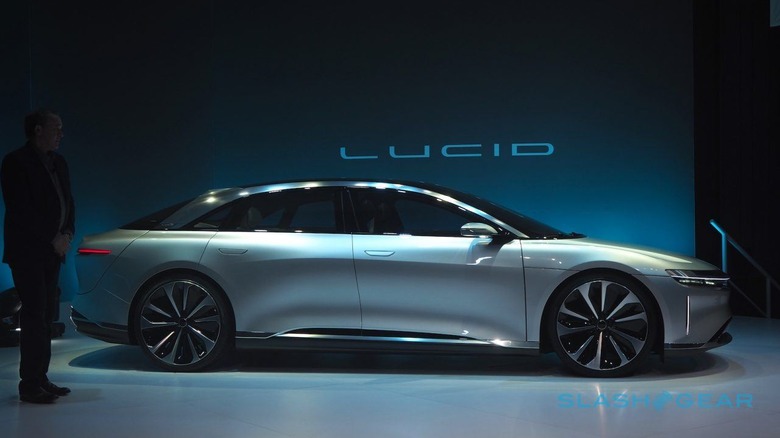 Of course, Lucid would rather you throw some extra cash at the car and go crazy with the options list. On the practical side, that includes the choice of 315 and 400 mile batteries and all-wheel drive, with up to 1,000 horsepower on tap from twin motors. There's also active suspension and 21-inch wheels to be had.
Inside, you can add 22-way power front seats – complete with heating, ventilation, dynamic bolsters, and massage features – together with rear "executive" seats with up to 55-degree recline. A 29-speaker audio system with active noise cancellation is also offered, plus more leather spread around the cabin. A glass canopy roof can be specified, too.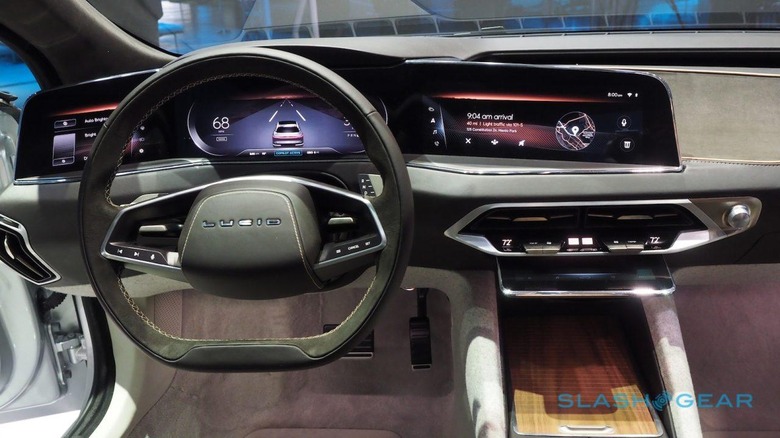 Lucid says that final pricing for its top-spec Air hasn't been decided upon, though it's expecting it to exceed $100,000. That's the situation that the first 255 Air Launch Edition cars are in: they'll be those that the earliest Lucid customers get, with pricing above $100,000 and a $25,500 deposit required today in order to secure one. Regular cars will be delivered later, but only demand a $2,500 reservation. Deposits are fully-refundable up until the point that the car itself is actually ordered.
That process should kick off ether later this year or early in 2018. Lucid Motors expects to start production at its Casa Grande, Arizona plant late next year, with a target of 10,000 cars manufactured in the first twelve months.