Lowe's Iris Smart Home Shutdown: What You Need To Know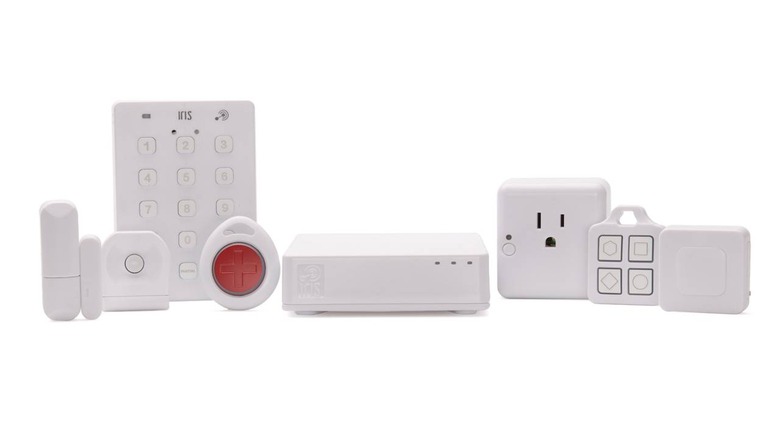 Lowe's Iris smart home platform is shutting down at the end of March, another example of an Internet of Things system failing to gain traction – and leaving owners frustrated in the process. The home improvement company quietly confirmed that Iris was on the chopping block back in November 2018, after a mediocre Q3 which prompted a rethink of the IoT platform.
Iris launched back at CES 2014, Lowe's take on the smart home ecosystem. Though the retailer had its own range of accessories – including a water shutoff valve that could intelligently turn off the water when a leak was detected – along with motion sensors and other security-focused add-ons, it also positioned Iris as a way to bring together third-party products too.
That started out with compatibility with devices from Whirlpool, Schlage, Honeywell, FirstAlert, and others. The Iris hub could act as a single control point for multiple products from a variety of companies, with the promise of simpler – and smarter – management.
By late 2018, however, Lowe's was less upbeat about the platform. Faced with dreary financial performance, it decided Iris was a "non-core activity" that it could exit. "With our strategic reassessment substantially completed," Marvin R. Ellison, Lowe's president and CEO, said at the time, "we can now intensify our focus on the core retail business."
What Iris users didn't know then was how long their smart home system would have left. In an update to the Iris site this week, Lowe's confirmed that Iris would be shutting down on March 31, 2019.
That means the Iris hub will cease to work, along with the related services and macros that users may have configured. Iris subscribers will cease to be charged from January 31, 2019. Their accounts will be deactivated from March 31.
Unsurprisingly, this isn't going to come as great news to those who have invested in Iris-compatible sensors, accessories, and devices. To try to soften the blow, Lowe's is pointing owners in the direction of Samsung SmartThings, which has a hub that will work with a number of Iris-compatible products. At the same time, Lowe's will be offering a redemption "that will allow customers who have eligible, connected Iris devices to receive a Visa prepaid card to help migrate to another smart home platform."
Owners wanting to take advantage of that will need to complete the registration by March 31, 2019. Some devices that are incompatible with other smart home platforms, Lowe's says, will also be eligible for redemption. However only devices bought within the last 90 days, and not already connected to the Iris platform, can be taken to Lowe's stores for a traditional refund.
Unfortunately there's no way to export your current Iris rules and configurations to import them into another service. One glimmer of hope is that Lowe's plans to open-source portions of the Iris software, renamed as Arcus: the Roman name for the Green goddess "Iris."
"Iris wants the smart home enthusiast and developer communities to be able to benefit from the hard work and development of its platform software," the company said of the decision. "The software will be part of the public domain and available for the community pending the third-party review of the code."